It's time to review a questionable product – so is GlucoFreeze a scam?
Well, there's a chance that this diabetes supplement might be one:
very limited info about it

doubtful patterns

several (fake) versions sold online
Truth is – I have seen sketchy products like this one before.
So let's all find out if GlucoFreeze is actually a scam or not.
Note: This review is based on my opinion + research on GlucoFreeze.
Review Summary
---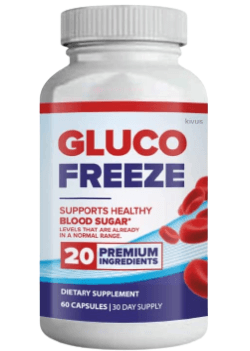 Full Name: GlucoFreeze by Kivus

Product Type: Diabetes/Blood Sugar Supplement
Best Actual Prize: Starts at $28
Cheapest Place To Buy: Amazon
Designed For: Maintaining healthy blood sugar levels in the body
My Rating: 2 out of 10
Recommended?: No – it has a lot of red flags:
price is not worth it

incoherent info

very limited honest reviews
If I were you, I would rather try a supplement that makes the best diabetes product.
What I Liked About It
---
Decent formula (on paper)

Ingredients are very varied

Quite easy to find

Can be bought in discounted packages
What I Didn't Like About It
---
A lot of different versions sold online

No solid info about its company

Incoherent product details

Exhibits doubtful patterns

Limited authentic reviews from its previous buyers

Quite dangerous to use
---
GlucoFreeze In A Nutshell
---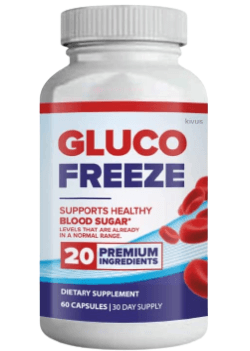 Basically – GlucoFreeze claims to be a blood sugar supplement.
But after my careful research, I would say it's far from a good one.
It's true that it has a decent list of ingredients.
However, given its question signs, I cannot guarantee it really contains what it claims.
Plus – there are a lot of weird things about it:
identical (but fake) versions sold online

no final and official product info

no solid background about its source

very pricey for its value
So far, I haven't found any side effects on GlucoFreeze.
But this doesn't guarantee that it's actually safe to use, in reality.
Now – the price of GlucoFreeze is $27.95 for a bottle.
But honestly, it's way too expensive for its real value.
Again – it has some very questionable characteristics.
And you probably know my opinion on this kind of products – I recommend avoiding them as much as possible.
---
#1 – How It Works & Producer
---
If you ask me, GlucoFreeze has very few details.
So I will try my best to give info about the following:
how it actually works

the company behind it

health problems it helps
1. Claims
---
As I said – GlucoFreeze has a lot of versions online.
This means that it's made by different producers – but only one has the right for the original formula.
The others are probably using the brand name only (and a different composition).
Now, this product is described in one phrase.
And funny or not – this phrase says a lot about its quality.
It claims to support healthy blood sugar levels "that are already in a normal range."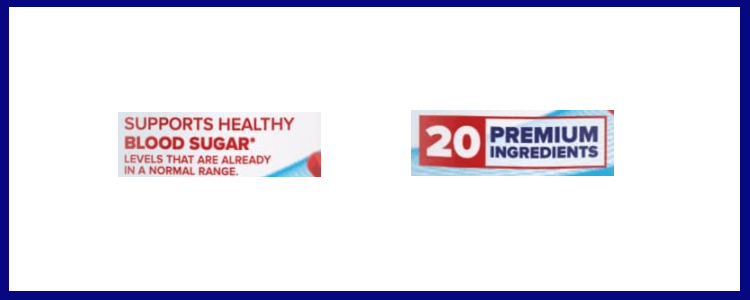 Honestly – that's quite contradicting:
normal blood sugar levels don't need to be lowered

it's higher levels that should be lowered

but this product has no effect on them
However, this claim is quite tricky, because it's written in a small font.
In this way, most people won't notice this disclaimer.
So it's quite obvious that this product doesn't work.
Why would a healthy person need to have his normal blood sugar levels lowered down?
2. Company Behind
---
The company indicated on GlucoFreeze's label is Kivus.
However, I could also see some versions made by:
Ideal Performance

Lightning Labs

SO Labs
For this reason – it's hard to tell which is the brand behind the real version.
I would say it's Kivus, but I cannot guarantee.
That's why this is a red flag about GlucoFreeze.
Also – I couldn't find much info about any of the producers mentioned.
So no matter which is the original producer, it's clearly not a trustworthy brand.
---
#2 – Ingredients

(7 out of 10)
---
If you ask me, GlucoFreeze looks more than decent on paper.
contains vitamins, herbal ingredients and minerals

compounds are very versatile

doses are pretty good as well
Basically – it has all 3 types of ingredients specific to diabetes supplements.
To be honest, it looks like a typical product.

So let's discuss the compounds inside it:
Vitamin C – lowers high blood sugar levels [1]

Magnesium – manages blood sugar levels for people with diabetes

Zinc – improves fasting insulin level and fasting glucose [2]
Potassium – helps achieve normal levels of glucose and insulin [3]
Gymnema Leaf – fights sugar cravings [4]

Berberine HCl – lowers cholesterol and high blood pressure

White Willow Bark – provides anti-inflammatory effects [5]
Alpha Lipoic Acid – helps people with type 2 diabetes [6]
Ceylon Cinnamon – aids in lowering blood sugar and fights diabetes [7]

Yarrow Extract – regulates cholesterol and blood sugar levels

Licorice Extract – modulates the adverse effects of diabetes [8]
Now – there are a couple of extra compounds, but I only mentioned the most important ones.
Anyway, in a normal setting, these ingredients are decent enough.
But I couldn't trust this product too much.
That's because there's uncertainty about its source.
So even though it looks okay, that's only on the paper.
Considering all of its question signs, I can't guarantee it contains the same in reality.
---
Conclusion
---
Overall – GlucoFreeze would have been a really good supplement.
Its formula is surprisingly varied and strong.
It contains bitamins, minerals and herbal compounds.
However – it lacks credibility, so I would think twice before going for it.
---
#3 – Consistency & Dosage (2 out of 10)
---
Again – GlucoFreeze has very little info about it here.
So I pretty much expected it not to have any details.
That's why – here's how its capsules probably look like:
white pills

normal herbal scent
Now – these judgments are based on other supplements I reviewed.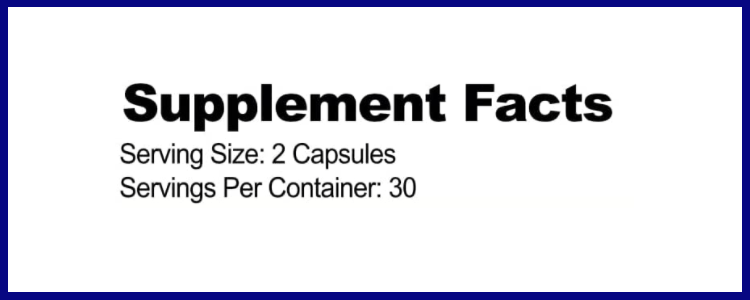 As for its instructions, the serving size is 2 capsules per day.
Honestly – that's pretty easy to follow, as it's a regular dosage for many supplement.
But given the quality of GlucoFreeze, I would say it's not worth the effort.
So I advise you to look for products with a similar (or even lower) serving size.
---
#4 – Result

s

(2 out of 10)
---
Honestly – I was expecting GlucoFreeze not to have any honest reviews.
But fortunately, I found some limited ones.
That's still a red flag for me, since they are not enough proof that it works.
Note: I only consider authentic reviews, not promotional/fake ones.
1. What People Say
---
Now – GlucoFreeze is available on Amazon.
I looked out for the honest reviews of the previous buyers.
But the number is very low – so I might as well mention all of it:
A few customers say that it didn't work.

Some mention that its claims are not true.

There's also a comment saying it has no benefit for type 2 diabetes.

The rest recommend not to waste your money with this product.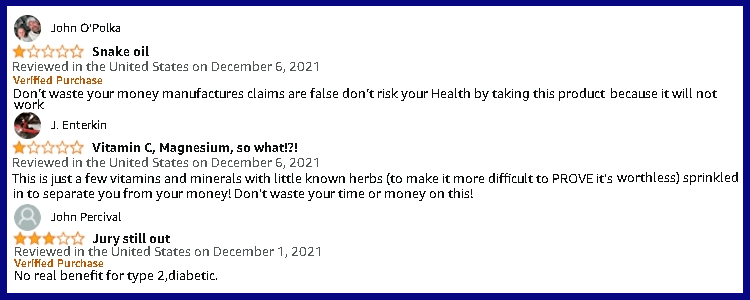 If you ask me, these reviews don't look very biased.
So they are most likely are real experiences of the some previous customers.
The number of review is still low, so I can't fully say that GlucoFreeze doesn't work.
However – if it's really effective, it should have way more praises.
But in reality, it mostly has complaints.
If you ask me, these opinions can speak for themselves.
So my view on GlucoFreeze's effect is even worse than before.
---
Conclusion
---
To summarize everything, GlucoFreeze doesn't seem to work too well.
It has very few reviews from its previous customers.
But even so, a huge per cent of them is negative.
So there's no way I could recommend this supplement.
---
#5 – Side Effects

(4 out of 10)
---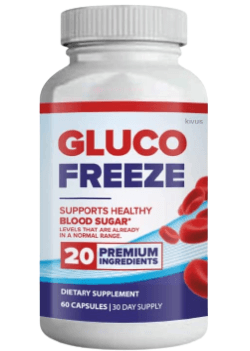 So far, I didn't see any comment about GlucoFreeze's side effects.
But that's not a guarantee that it's safe to use as a supplement.
Also – the low number of reviews is a red flag.
It's really hard to tell if it causes any adverse reactions or not.
Again – I don't particularly recommend a questionable product.
In the case of GlucoFreeze, it has the following characteristics:
general features are probably not true

no solid info or professional website

not enough honest reviews to prove that it's safe
Usually, supplements like this one can be very dangerous.
So if I were you, I would surely look for other options that won't leave you guessing.
---
#6 – Price (5 out of 10)
---
If you ask me, GlucoFreeze is not worth its price.
So I honestly don't recommend it overall.
1. The Exact Price
---
Now – I found several bundles of GlucoFreeze on Amazon.
Here's the pricing list of the products:
Standard bottle costs $27.95

2 bottle cost $34.95

3 bottle cost $44.95

Free delivery (on certain dates)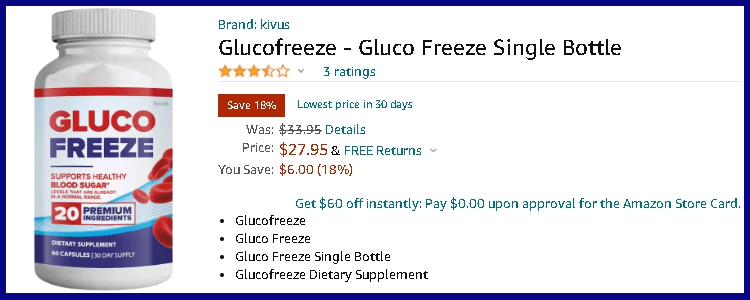 Honestly, spending $27.95 on a product like this one is not the best option.
Again – GlucoFreeze has a lot of doubtful patterns behind it.
So spending any money on it is a waste, if you ask me.
Not to mention that it's very expensive for its potential.
There are also other versions of it that are even more expensive.
But again – I cannot tell for sure which is the original.
It's still up to you if you want to try it or not.
But honestly, it might end up being a disappointment.
2. Competitors' Price
---
If I were you, I would surely go for a more credible and safer option.
I suggest you to try Striction D: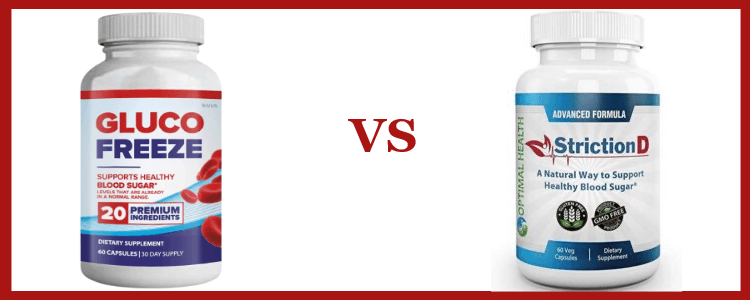 Striction D contains the 5 best ingredients for diabetes.

The formula is unique and it's specially made to lower blood sugar.

GlucoFreeze has herbal compounds, vitamins and minerals inside.

The formulation is rather decent (only on paper).

Striction D can be bought for only $19 (original price of $56).

The price of GlucoFreeze is around $28/bottle.
If you want the best investment fr your money, choose Striction D.
The formula is superior and it's made by a reputable brand.
It can be pricier (depending the the package you buy) – but compared to GlucoFreeze, it has a higher quality (and results).
So it's surely the better option for your health and money.
---
Conclusion
---
To sum up everything, GlucoFreeze is not worth the money.
Its background is unreliable and it's a very questionable product.
That's why I advise you to go for a more trustworthy option.
---
#7 – FAQs
---
Let's list down the common inquiries about GlucoFreeze.
Note: I might repeat something I already mentioned, but it's easier to spot here.
1. What are the goals of this product?
---
Based on careful research, GlucoFreeze is a diabetes/blood sugar supplement.
It claims to support and maintain the existing blood sugar level within range.
2. How should I take this product?
---
Due to limited product info, GlucoFreeze's instructions are not clear.
The label indicates that the serving size is 2 capsules.
However – it didn't mention how many times you should take it in a day.
3. How long does one bottle last?
---
One bottle of GlucoFreeze has 60 capsules.
Ideally, it should be for one month of use.
4. Are there any serious side effects?
---
Unfortunately, there are limited authentic reviews from its previous buyers.
So I didn't find any complaints about the adverse reactions of GlucoFreeze.
5. Where can I find this product?
---
The only place where you can find GlucoFreeze is on Amazon.
But be mindful of what you're buying, because different producers sell it.
6. What is the cost of this product?
---
Based on the product listing, here are the prices of GlucoFreeze:
single bottle costs $27.95

2 bottles cost $34.95

3 bottles cost $44.95
You can get a free delivery of your purchase on selected dates.
---
#8 – Final

Conclusions
---
Now – here is the summary of my points on GlucoFreeze.
1. Basic Ingredients
---
In my view, GlucoFreeze has a decent formulation.
It has the following essentials inside:
minerals and vitamins

herbal compounds
But since it's sketchy, it may only have a good quality on paper.
2. Unreliable Source
---
Now – GlucoFreeze has different versions and producers.
But the product features are identical in all versions.
And guess what? They look pretty questionable.
After a careful research, any of these sources don't have a solid background.
So honestly, I don't think you can trust this product overall.
3. High Price Tag
---
Lastly, GlucoFreeze costs $28 for a bottle.
If you ask me, it's quite expensive – considering its red flags.
In my opinion, it's not worth buying in the long run.
Don't risk your money on it and look for better options.
---
My Verdict – Worth It Or Not?
---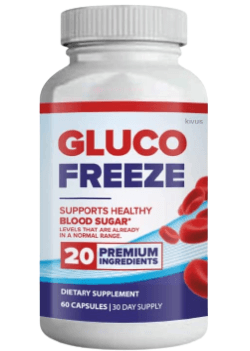 Short answer: No – it has a lot of disadvantages in reality:
Pretty risky to take

Pricey is high for its quality

Very few customer reviews

Lots of different versions available on the market

Unclear product info

No solid company background
In my opinion, GlucoFreeze has enough reasons to not be trusted.
Honestly – you will most likely spend your money in vain.
So if you're planning to buy it, just save it.
I suggest you to go for a better and more credible alternative.
What alternative I recommend instead?
A supplement called Striction D:
A lot of customers recommend it

Best 5 ingredients for diabetes

Well-tolerated and affordable

Has some excellent benefits against high blood sugar
So if you really want the best for your diabetes, Striction D is the best choice.
You will surely get your money's worth, because of its superior features.
Overall – it's the best investment for your time, effort and money.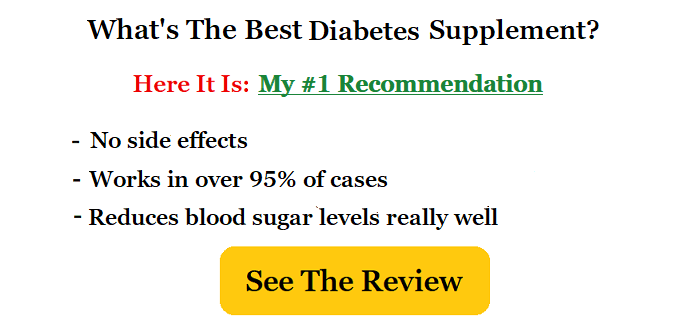 References:
1 – https://diabetesnsw.com.au/news/-vitamin-c
2 – https://www.ncbi.nlm.nih.gov/pmc/articles/-PMC4573932/
3 – https://www.healthline.com/health/diabetes/-potassium
4 – https://www.healthline.com/nutrition/-gymnema
5 – https://www.mountsinai.org/health-library/herb/-willow-bark
6 – https://www.ncbi.nlm.nih.gov/pmc/articles/-PMC2657658/
7 – https://www.healthline.com/nutrition/-cinnamon