Hey everyone and welcome to Supplementox (My Supplement Advice)!
We are a team of writers, medical specialists and enthusiasts looking to bring you the best health tips and recommendations.
The Goal Of This Website
---
When creating Supplementox, we dreamed about a website providing readers with honest, easy-to-understand information on health remedies, tips and products.
The articles can help answer many of your questions about different aspects of general health:
– Advice on how you can improve your health.
– Research into causes and results (with practical solutions).
– If you are looking for a new product or you need information on your old product, our comprehensive review section will surely help you.
– We carefully examined the products we consider to be the best on the market. So this will save you time and effort when considering your options.
– We do our best to give you the right advice.
– Also, we put a lot of research into every posts and constantly cite science journals and research papers. In this way, you can check whether the information mentioned in each article is real or not.
– We am very proud of the work that goes into each of the pieces and hope you enjoy them!
Through Supplementox's articles, you can:
Learn facts about supplement companies, products and services

Find product reviews from real-life experts and consumers just like you

Educate yourself on general health
The Team
---
Currently, we are a group of 3 experts at Supplementox.
All of us are responsible with analyzing out the most popular health products, as well as recommending the best supplements for each categories.
You can trust our recommendations, as they are always based on studies, research papers and ingredient quality.
Here's a quick introduction of each member of this team.
Oltea Roman – Founder
---
She is a certified and registered pharmacist specialized on nutritional supplements.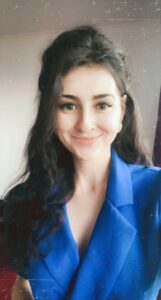 She has a 5 years experience in the pharmaceutical and nutritional field, which helps her understand and analyze products very objectively (mechanism, ingredients, side effects, etc.)
Oltea Roman is the creator of this website, so she is your go-to person for any product/health questions.
While creating this website, her goal was to provide high-value content regarding general health.
For this reason – her work is meant to:
Answer all your questions about a certain health issue.

Improve your general health.

Offer an additional opinion (besides the one of a specialist, which I fully advise you to consult before).

Advise about the best herbal remedies/tips/products for your problem.

Give an honest opinion about different brands or products.

Help people educate about their health.
She combines personal experience with medical skills and scientific research, in order to create a helpful review of certain products.
However, she do not claim to know everything about a certain product – or that her articles can replace medical advice.
For this reason, she recommends consulting a doctor FIRST.
However, she is willing to answer your questions, comments or feedback on each article.
Giuseppe Vasquez – Nutritionist
---
He is a Nutritionist with a focus on general recommendations on healthy foods, diets and lifestyle.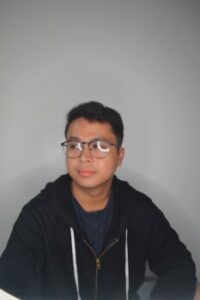 He has knowledge and experience in the following areas:
Food Service

Meal Management

Public Health Nutrition

Clinical Nutrition
Giuseppe is devoted to coming up with the best strategies for your general health and wellness goals.
This means key points like food preparation, nutritional value, palatability and pattern behavior.
These factors are involved in understanding the best products in a very competitive market.
He is a content writer with a reliable expertise in health and nutrition.
His goal is to explain and layout information to help readers make the best decision regarding products.
Giuseppe always makes sure to give you the best advice by doing the following:
Does in-depth research on various products and remedies.

Uses legitimate sources that are evidence-based (studies and clinical trials).

Provides unbiased information (including the pros and cons).

Gives reasonable suggestions and opinions when needed.

Helps the readers decide for themselves.
Giuseppe agrees that seeking consultations with your healthcare provider should be prioritized.
He always welcomes feedback – to improve the website's service to its readers.
Paula Villanueva – Chemist
---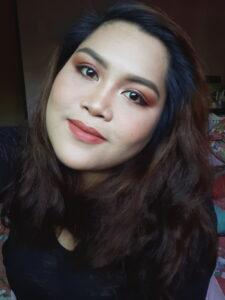 She has been working as a content writer for 3 years with experience in different niches.
She has a background in Chemistry and continues to pursue further studies in it.
As part of the team, she produces informative content that is easy to read and user-friendly.
She is a firm believer in quality supplements that will give excellent benefits to the human body.
She is always on the lookout for the newest and worthy products to feature so she can share them with you.
How Can This Website Help?
---
As you can tell by now, its main purpose is to offer tips and advice about general health.
The articles will educate you on how to improve your health overall and an eventual condition.
All the articles on this website are meant to help readers directly – so there is no information that you cannot use.
Also, the reviews are designed to save your time and money from the wrong products. I
nstead, you will find out what is the best product for the price and what ingredients are most recommended for your problem.
How Do We Determine What Products Are The Best?
---
Determining the best health product isn't as easy as you might think.
We included a series of comparisons factors that make the difference among different products. Some of these are:
personal testing (only for the products we actually used)

other authentic customers' testing

deep medical research

ingredients/substances research

expert opinions
However – we am always transparent and mention all the factors we included in our decision.
We will never call a product a scam without sufficient and valid information.
On the other hand, we will never praise a product if it doesn't have enough data behind.
So putting together personal testing, deep research and expert opinions, the readers get the chance to view a product as it is from the inside (not just from the outside).
Judging after the feedback we received, this is a extremely useful.
How Does This Website Make Money?
---
Some of the products on this website contain affiliate sales links.
This means that if you make a purchase, we will receive a small commission (at not extra cost for you).
However, this has nothing to do with our recommendations.
The top recommended products have clear advantages, which are explained thoroughly. So certain products aren't recommended due to a relationship with their company.
We only recommend the products that:
worked well enough for people testing them

have quality ingredients with clinical evidence behind

have the lowest possible price

are affordable for people around the world

have positive opinions behind
You will never find a bad quality product recommended by My Supplement Advice.
If you believe there is one such, please contact us immediately.
Disclaimer
---
Nothing in these articles should be construed as personal medical advice or instruction.
Do not do anything or stop doing anything, as a result of anything you read here. Always seek individual advice from your own doctor or medical professional on all matters relating to your general health and well-being.
While we make every effort to ensure all posts are accurate, and include references so you can check the facts yourself, no information here is intended as the 'final word' on any topic.
We cannot be held responsible for any information that is missing from this website, or for any incorrect information found by following a link on this website. These articles and advice are all provided in good faith.
Looking For a Product We Haven't Reviewed?
---
We do not claim to know every supplement on the market.
However, we love to engage with my readers! So feel free to contact us if:
there's a product you want us to review

you want to know more about a specific health issue

you have any feedback on our website
We are totally opened to suggestions and improvement, so you can contact us anytime. We look forward to hearing from you!
Contact us here!