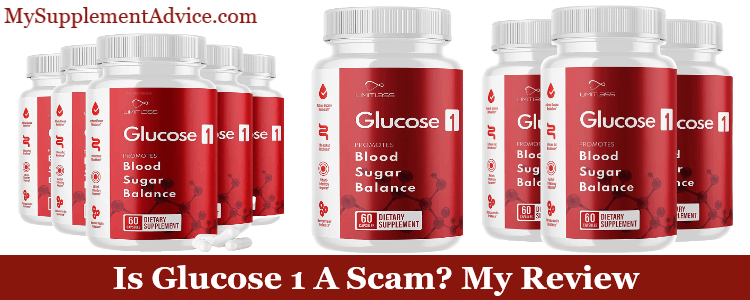 It's time to review another diabetes supplement – so is Glucose 1 a scam?
Or is it actually a product that can restore blood sugar levels?:
questionable patterns

very limited reviews

pretty expensive
At first glance, it doesn't look too trustworthy.
But let's find out if my speculations are real or not.
Note: This review is based on my opinion + research on Glucose 1.
Review Summary
---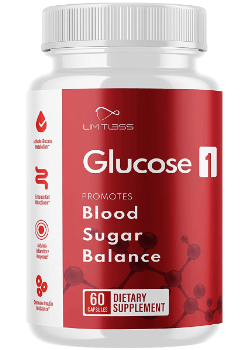 Full Name: Glucose 1 by S.O. LABS

Product Type: Diabetes/Blood Sugar Supplement
Best Actual Prize: Starts at $36
Cheapest Place To Buy: Amazon
Designed For: Supporting healthy blood sugar levels and metabolism.
My Rating: 2 out of 10
Recommended?: No – I actually found a lot of disadvantages about it:
current product is probably not the original

questionable info

pricey for its value
I strongly urge you to find a better and trusted option.
If I had to recommend you an alternative, I would go for the best diabetes/blood sugar supplement I know.
What I Liked About It
---
Formula looks pretty good (on paper)

Contains some herbal extracts

Offers different packages/bundles
What I Didn't Like About It
---
Questionable patterns

Its general info is contradictory

Very expensive for its quality

Limited info about the company behind

Very few customer comments/reviews

Some biased 3rd party websites

Risky to use overall
---
Glucose 1 In A Nutshell
---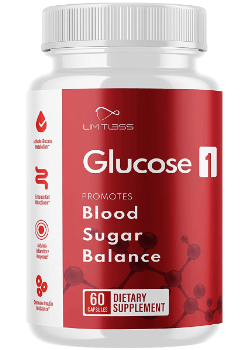 In my view, Glucose 1 is not a good diabetes supplement.
It might look decent at first, because of its formula.
But after my careful research, it has a lot of question signs:
very risky to take

questionable brand

limited honest reviews

over promotions by 3rd party websites

very pricey for its true value
Honestly, a product like this is no good.
It's true that there are no reported side effects of it.
But that's not enough to claim that it's safe to use.
In fact – it's even scarier because you can't really tell what's inside it.
For the price of $36, it's very expensive for its credibility.
Also – taking 2 capsules daily is not worth the effort.
Overall – it's already obvious that I don't recommend it.
I suggest you to save your money and find some way better options.
---
#1 – How It Works & Producer
---
Honestly – Glucose 1 has some very limited info.
But I will still try to give you some basic details I found about it:
what health issues it targets

the company behind it

how it works
1. Claims
---
Despite trying to find Glucose 1's official website, I'm not sure if I manage to see the real one.
But besides that, its claims are also given out on other 3rd party websites.
So if you're curious, here's what it promises to do:
normalizes blood pressure

balances blood sugar

regulates good and bad cholesterol

combats insulin resistance

supports weight loss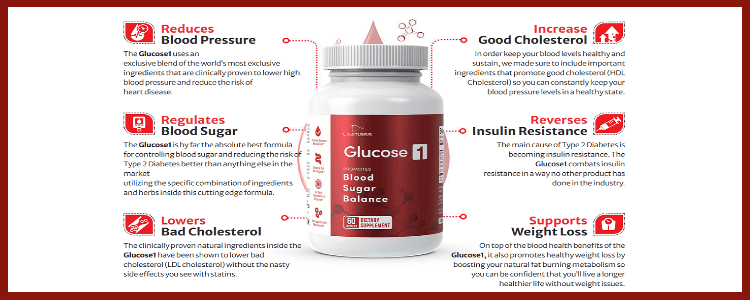 If you ask me, these websites look like made-up reviews (meant only for promotion).
Also – none of them really directs you to the product's official website.
There's no exact place where this supplement is sold in an authorised manner.
So in my view, that's not a good sign.
It simply looks like a product that cannot be trusted.
2. Company Behind
---
As seen on the product label, Glucose 1 is distributed by S.O. LABS.
But there's also listed out "Limitless" on the front label.
It's quite confusing whether Limitless is the brand (or not) and S.O. LABS is the producer.
Either way – I still couldn't find solid info about it.
Also, here are the things I found out after a careful research:
missing contact info and complete address

no official website

registration number is hard to find
There was a product that I reviewed in the past that came from the same company.
I'm talking about about Clear Nails Plus.
Now, I don't really recommend that supplement, so expect Glucose 1 to be about the same.
Honestly – this product has a lot of red flags.
So I suggest you to find other alternatives from a more trusted company.
---
#2 – Ingredients (7 out of 10)
---
At first glance – Glucose 1 looks like a herbal-based supplement.
That's simply because it has more herbal compounds than vitamins/minerals.
In terms of the doses, it looks decent on paper.
Now – Glucose 1's formula alone is far from bad:
combines essential nutrients with herbs

contains classic ingredients for diabetes

doses are pretty good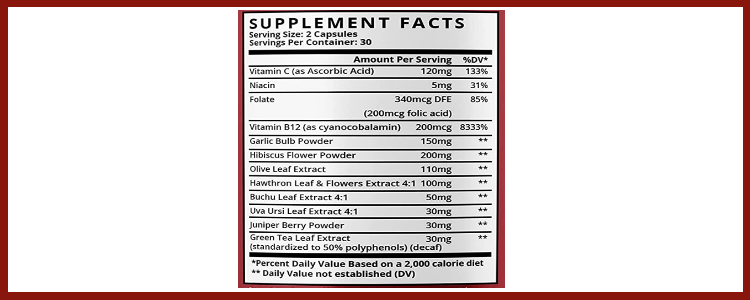 So if you're curious, here are the ingredients present in Glucose 1:
Vitamin C – lowers elevated blood sugar levels [1]
Niacin – increases good cholesterol [2]
Folate – controls blood sugar in the body [3]
Vitamin B12 – prevents loss of vitamins B12 due to prescription medicines [4]
Garlic Bulb – helps reduce fasting blood sugar levels [5]
Hibiscus Flower – reduces the level of fat and sugar in the blood [6]

Olive Leaf – provides antioxidant for blood sugar monitoring

Hawthorn Leaf and Flowers – helps in managing high blood pressure [7]

Buchu Leaf – treats urinary tract infections and kidney problems

Uva Ursi Leaf – can contribute to lowering blood sugar

Juniper Berry – reduces triglyceride, cholesterol and sugar levels [8]
Green Tea Leaf – decreases fasting glucose and fasting insulin levels [9]
Again – this mix of ingredients looks very promising.
But given the questionable facts about Glucose 1, I wouldn't trust it that much.
On paper, it looks far from bad.
But I wouldn't guarantee it contains the same in reality.
---
Conclusion
---
To sum it up, Glucose 1 looks like a usual herbal supplement.
But it has a questionable source, so the benefits of its formula are unreliable.
Also – the vitamins and minerals are not enough (in my view).
That's is why I advise you to look for better alternatives.
---
#3 – Consistency & Dosage (2 out of 10)
---
As I mentioned – Glucose 1 has very limited details about it.
So there really isn't much info I can give you here.
But here's what it probably looks like:
white capsule

scent might be similar to any herbal supplement
There's a photo of the product with a white capsule besides it.
Fortunately – I found some instructions on its label.
The suggested dosage is to take 2 pills per day, with a meal.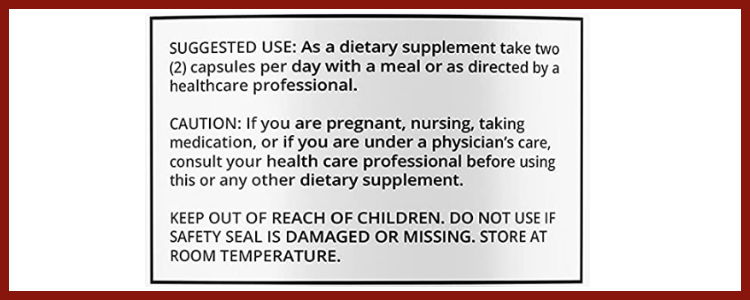 ---
#4 – Results

(2 out of 10)
---
In my view – honest reviews from buyers are very important.
For this reason, I always check them out – to see how a product works.
But unfortunately, Glucose 1 has some very limited reviews.
This is a red flag for me and this product can't be completely trusted.
Note: I only consider authentic reviews, not promotional/fake ones.
1. What People Say
---
Again – Glucose 1 has some very limited reviews.
I also check its product listing on Amazon, but there's only one comment available.
So if you're curious, here's what people say about Glucose 1:
One Amazon customer said that it didn't do any difference.

Some 3rd party websites mentioned that it works for blood sugar.

Others simply mention that it's a good supplement.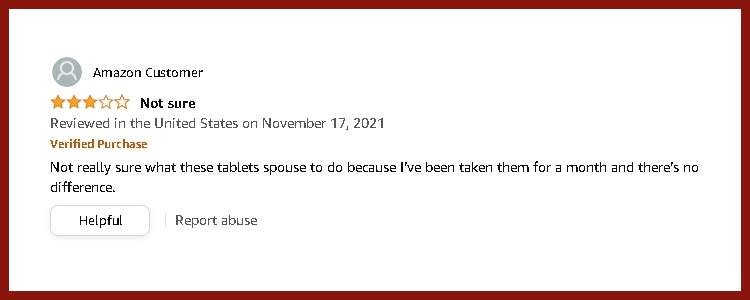 Honestly – the reviews from its 3rd party website seem very fake.
So if you ask me – I consider them rather as some promotional ad.
In terms of product ratings, I can't disclose a final rate.
The number of reviews is too limited to tell you an average opinion of its previous users.
If you ask me, it's really a questionable product so I would surely not trust it.
---
Conclusion
---
Overall – I don't recommend Glucose 1.
It doesn't have a solid background and users that can prove its claims.
So if you want to be safe and healthy, don't risk giving it a try.
---
#5 – Side Effects

(4 out of 10)
---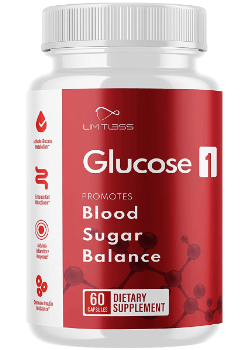 Now – Glucose 1 is a questionable supplement.
For this reason – its side effects can be very risky too.
However, it has a very low number of real use reviews.
For this reason – it's hard to tell if it causes side effects on a regular basis.
As I said – I don't really recommend products with no solid background.
And unfortunately, Glucose 1 fits this category:
little info about its general features

no trustworthy details on its official website

no previous experiences from users
Now, it can actually be a very safe supplement overall.
Or on the other hand, it could also be potentially dangerous.
But given these facts, I would not take the risk of giving it a try.
---
#6 – Price (5 out of 10)
---
Glucose 1 is very expensive, considering its true quality.
So in terms of pricing, I don't really recommend it all.
1. The Exact Price
---
The only place where I could find Glucose 1 is on Amazon.
So if you're curious, here are the prices (depending on the packages):
Single bottle costs $35.95

2 bottles cost $55.95

3 bottles cost $75.95

4 bottles cost $95.95

Free shipping on selected dates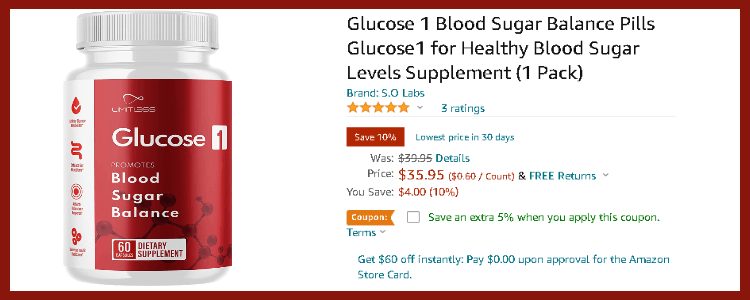 As I mentioned, Glucose 1 has a lot of red flags about it.
So spending $35.95 is not worth it.
But there's one more thing – product of this type tend to come in a lot of different versions.
However, none of them is the original one.
For this reason – I can't tell if the version sold on Amazon is the real one or not.
It's up to you if you want to try it out.
But to tell you my opinion, I would surely avoid it.
2. Competitors' Price
---
Instead, I would recommend you to try a better (and safer) option.
The supplement I'm talking about is called Striction D: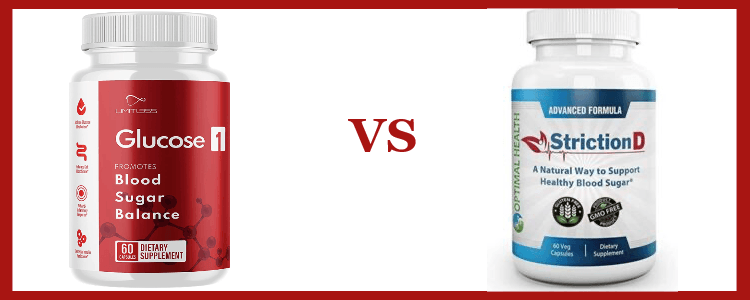 Striction D contains the 5 best ingredients for diabetes.

The formula has more vitamins and minerals (in their superior forms).

Glucose 1 contains a lot of herbal compounds.

Its overall formulation is decent, but only on paper.

Striction D can be bought for only $19 from its original price of $56.

The price of Glucose 1 starts at $35.95 and it offers several bundles.
If you ask me, Striction D is the best bet for your money.
Its ingredients come from a trusted source and its results are excellent.
Also – its others features are reliable and it's highly praised by everyone.
So in my view, Striction D is the much better choice.
---
Conclusion
---
Overall – I don't really advise you to buy Glucose 1.
It has a lot of unreliable features that make it not worth it.
After all – you shouldn't really buy a product that is dangerous.
---
#7 – Final

Conclusions
---
Let me give you my summarized views on Glucose 1.
1. Decent Formula
---
If you ask me, here's how I would describe Glucose 1's formula:
based on herbal compounds

contains some vitamins and minerals
In terms of the doses, it looks pretty decent.
However – there's a big possibility that its actual ingredient list is not true.
2. Questionable Background
---
After a careful research, Glucose 1 turns out to be an unreliable product.
Its producer is unsearchable and it has very little info.
Also – its honest reviews are very limited and they all look promotional.
So overall – there are a lot of red flags about, it so it's not worth the risk.
3. Quite Pricey
---
For the last part, Glucose 1 is very expensive for its real quality.
The starting price is $35.95, which is quite high.
That especially if you consider the red flags about it.
So honestly – it's not the best investment for your money.
---
My Verdict – Worth It Or Not?
---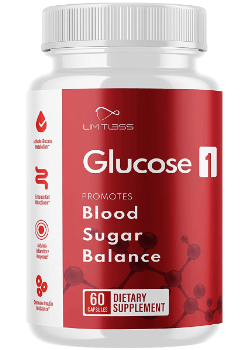 Short answer: No – there are enough red flags about it:
A lot of questionable patterns

No solid background

Pretty expensive for its quality

Company is pretty unknown

Not enough real honest reviews

Risky to use because of its unknown source
If you ask me, the points above are enough to not recommend it.
Honestly – it looks like you're going to waste your money on it.
So if I were you, I would surely look for other alternatives.
I'm talking about some that are safer to use and work much better.
So what do I recommend instead?
It's a supplement called Striction D:
Excellent effect for high blood sugar

Cheap and well-tolerated

Many customers recommend it

Ingredients are in their superior form
Honestly – Striction D is the best option for your diabetes.
Not only that, but it's also the best investment of your money.
So if you want to get some superior features in a quality supplement, get Striction D instead.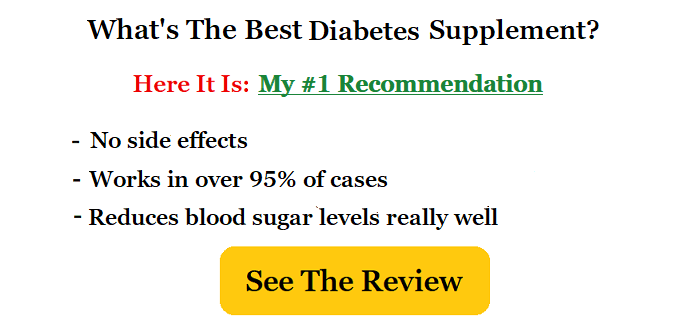 References:
1 – https://care.diabetesjournals.org/content/-vitamin-c
2 – https://pubmed.ncbi.nlm.nih.gov/-11862304/
3 – https://www.healthline.com/nutrition/-folic-acid
4 – https://www.diabetes.co.uk/news/2011/dec/-vitamin-b12
5 – https://www.healthline.com/health/diabetes/-garlic-and-diabetes
6 – https://www.webmd.com/vitamins/ai/ingredientmono-211/-hibiscus
7 – https://www.mountsinai.org/health-library/herb/-hawthorn
8 – https://www.healthline.com/nutrition/-juniper-berries
9 – https://www.medicalnewstoday.com/articles/-tea-and-diabetes