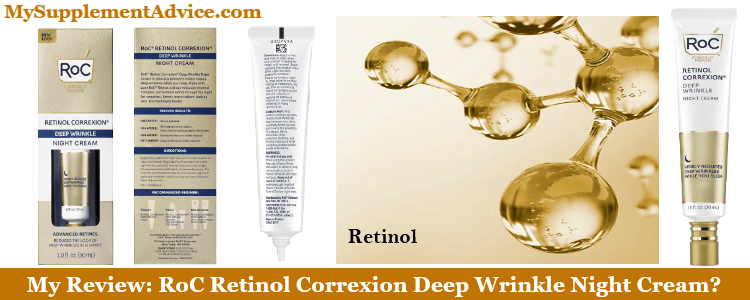 It's time to review RoC Retinol Correxion Deep Wrinkle Night Cream review – a product that seems very interesting.
So are there any chances that this cream is a rip-off?:
limited quantity

a little pricey

harsh for the skin
Or does it prove that it's not a scam at all?
In order to give you the real score, I analyzed it in detail.
Note: This review is based on my opinion + research on RoC Retinol Correxion Deep Wrinkle Night Cream.
Review Summary
---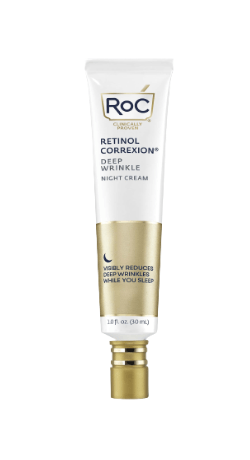 Full Name: Retinol Correxion Deep Wrinkle Night Cream by RoC Skincare
Product Type: Anti-Aging Cream
Best Actual Prize: Around $16
Cheapest Place To Buy: Amazon
Designed For: Renewing the skin– it claims to:
firm skin

reduce wrinkles

smooth skin
My Rating: 7 out of 10
Recommended?: Not really. It's a good product, but it has some disadvantages:
can be too harsh for the skin

comes in a small quantity

might be pricey in a long run
If you ask me – better go for a similar product with a much better formula instead.
What I Liked About It
---
Has some strong anti-aging ingredients

Many satisfied users behind

Comes from a trusted company
What I Didn't Like About It
---
Can cause side effects quite often (skin irritation)

Limited amount

Can cost a lot more in a long run
---
RoC Night Cream In A Nutshell
---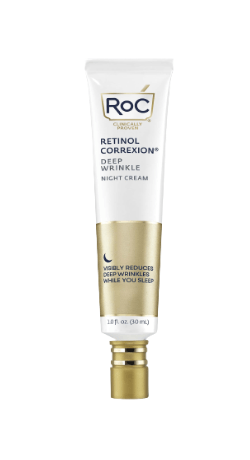 RoC Retinol Correxion Deep Wrinkle Night Cream looks like a really promising product.
It says right away that it is an anti-aging cream for visible fine lines and wrinkles.
And there are a lot of people who are satisfied with it and who saw changes.
However, there can be several problems after getting this cream:
Formula can be too strong (and end up burning your skin)

The amount of product may not last a month

It can be quite expensive in a long run
At first, I thought it's only an under-eye product.
But upon reading the instructions, I noticed it's designed for the whole face and neck.
This makes the amount pretty small (30 ml or 1 fl.).
So you may need to re-buy this cream after 1-2 weeks.
At least if you plan to use it consistently.
So RoC is not a bad cream, but there are better alternatives with a milder formula (but still effective).
---
#1 – Claims & Producer
---
Let's take a look first at some basic info about this product:
what skin issues it helps

who's the company behind

how it works
1. Claims
---
I went to RoC's official website to find out more about the product's info.
Right away, I saw a statement claiming that it is "clinically proven to make skin look 10 years younger."
And these are the things it claims to helps with:
hydrates skin

reduces wrinkles

makes skin radiant

diminishes UV damages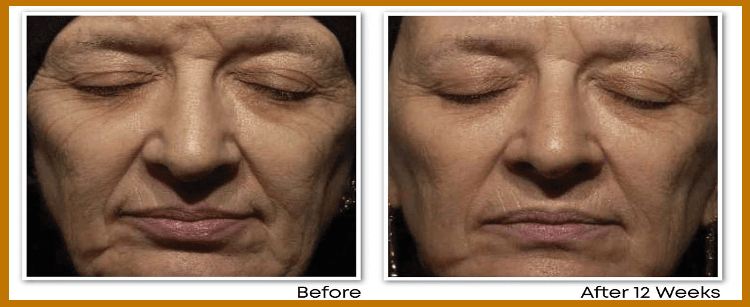 I also saw that this product can visibly reduce wrinkles in 12 weeks by 50%.
At least that's what it claims.
This may be true – but I don't think it can work that fast, in such an impressive percentage.
So at this point, I still have doubts about this product.
2. Company Behind
---
The company behind this cream is RoC Skincare, which is quite known in this field.
If you're curious about the brand, here are the things you need to know:
sells eye creams, serums, moisturizers, night creams, cleansers, sunscreens, etc.

focuses on fine lines, wrinkles, uneven skin tone, dullness. lifting, firming, dry skin, etc.

it was created in Paris in 1957
Upon looking at it online, this company seems to be a legit one.
You can see their contact info as well as the links to their social media accounts.
SoI would say that it's safe to buy from this brand (based on its reputation and legitimacy).
---
#2 – Formula (8 out of 10)
---
As part of this review, I looked at this product's ingredients to see how it works.
So far, the formula looks promising – but we still need to see how things go.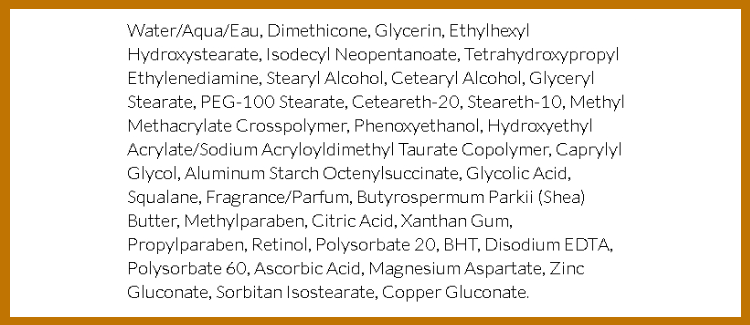 Also – based on the overall list, it looks effective (on paper).
Let's take a closer look at this cream's composition – starting from the top ingredient.
1. Retinol
---
If there's one thing to look for in an anti-aging product, it's this component.
There's a lot of benefits you can get from this substance:
smooths out existing fine lines [1]

prevents wrinkles

brightens dull skin
In fact, my criteria for a good anti-aging cream include Retinol as a part of the formula.
2. Glycolic Acid
---
Glycolic Acid is the most common type of Alpha Hydroxy Acids (AHAs).
I consider it as another good ingredient in combating skin problems because of its effect:
treats acne

exfoliates skin [2]

maintains skin's natural PH
It is also said to be safe for all skin types – that's why it makes a very good compound in any skin care product.
3. Squalene
---
Honestly, I still wonder why this compound isn't so common in skin products.
That's because it has some many benefits for the skin:
has anti-inflammatory properties

balances oil production

keeps moisture locked in [3]
I also find this substance a good addition to the ingredients you should look for in a product.
Besides its skin benefits, it's also good for hydration.
4. Ascorbic Acid
---
A product that helps with skin discoloration should definitely contain this substance.
That's because this compound can help you with several issues:
brightens skin

fades hyperpigmentation [4]

evens out skin
That's why it's been incorporated in many skin care products – because it's proven to be effective.
---
Conclusion
---
To be honest, the ingredients of this cream look promising and effective.
It has compounds that can help your skin combat visible signs of aging and other skin problems.
But there are two possible outcomes for this product on your skin:
it can be too weak

it can be too harsh
That's because we don't know the forms of all the other ingredients.
So it's totally up to you – but keep in mind that it's not my #1 formula.
---
#3 – Consistency & Dosage (6 out of 10)
---
Here are the things you should know about this cream's texture.
1. The Consistency
---
To describe it physically, here's how the product looks like:
slightly thick

whitish cream

slight perfume scent
There's nothing special about this product and it's just like any common skin cream.
Since one of its ingredients is oil-based (squalene), it looks like it will take some time for the skin to absorb it.
2. The Dosage
---
I read the product's directions and here's how you should use it:
Apply it to your face and neck.

Start first by applying it every other night.

Then gradually increase frequency.

Apply sunscreen after (when using it during the daytime).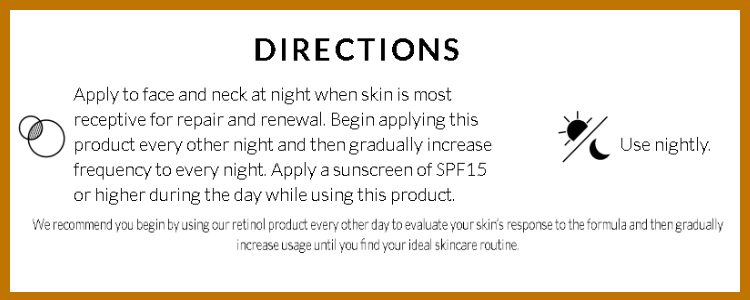 I noticed that applying it every night is mentioned more than once.
That's because your skin needs to adjust to the cream's ingredients.
Also – it also advises to start by using it every other day, since you might feel mild tingling and redness.
---
#4 – Results

(7 out of 10)
---
I checked out the review sections to know the customers' reactions towards this cream.
This is to avoid giving an unfair view and also to see how the product works.
Note: I only analyzed authentic reviews, not promotional or fake ones.
1. Positive Opinions
---
You can read the reviews of this cream on RoC's official website and Amazon.
But as I mentioned in the past, I don't really rely on the reviews from the official website.
That's because I find them biased and there's a high tendency that they can also be paid.
With that, let's focus on what satisfied customers wrote on Amazon:
A lot of customers saw the results right away.

Some noticed that their wrinkles and fine lines have reduced.

Majority swear that it helped their acne scars and dark spots disappear.

The rest felt that their skin looked radiant and glowing.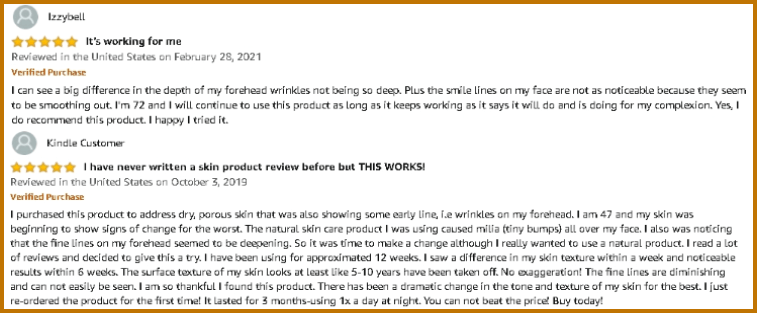 When it comes to this cream's overall ratings, it got 4.4/5 stars on Amazon and 3.7/5 on its website.
I think that not getting 5/5 stars on its official website is a good thing, because we know those reviews are not biased.
2. Negative Opinions
---
Since we are focusing on the reviews from Amazon, 4% of all only have 1 star.
Even though that's a small chunk of the reviews, I still checked it out.
Here are the complaints of those customers who obviously didn't like it:
Most of them experienced skin irritation and burnt skin.

A lot noticed that their wrinkles got worse.

Some said that they experienced breakouts and dry patches.

The rest think it has no effect and only made the skin red.

Now, I expected complaints of this kind – because Retinol can be too strong for the skin (in some cases).
That's why trying it out first is better than applying it to big areas right away.
---
Conclusion
---
There's no doubt that there are a lot of satisfied customers behind this cream.
However – the negative comments also made me think twice about it.
And considering its overall ingredients, there's a high tendency that it can be too strong.
Overall – I suggest you to try other products that have the same effects but are more gentle to the skin.
---
#5 – Side Effects

(6 out of 10)
---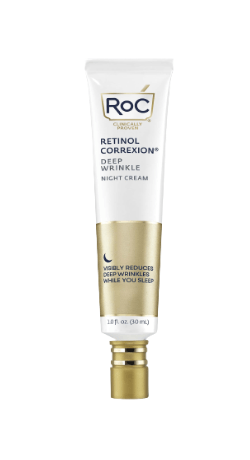 It's quite normal to read comments from people experiencing side effects.
And for this cream, here's what people experienced:
pimple and breakouts

skin redness

burning sensation

under-eye area swelling

allergic reaction
I will say that these are not isolated cases only – because I found the quite a lot of complaints of this type.
Since Retinol is part of this cream's ingredients, some side effects are quite normal.
But I think that you can avoid them by looking for other products that are milder, but still effective.
---
#6 – Price

(6 out of 10)
---
At first, RoC Night Cream looks like a very cheap product in terms of price.
But wait until you see why I changed my mind.
1. The Exact Price
---
If you searched for this cream, you'will see that it can be bought from Amazon and RoC's website.
When it comes to the product's packaging or bundles option, there's only one available.
Let's take a look first at the deal offered from its own website:
Standard price is $24.99

Shipping is free for orders above $35

There's a 25% off discount for first time buyers
There's also an option to expedite your shipping (if you don't want to wait 7-10 business days).
And here are the offers you can get if you buy it from Amazon:
Standard price is $16.47

There's free shipping on selected dates

Offer discounts for a monthly subscription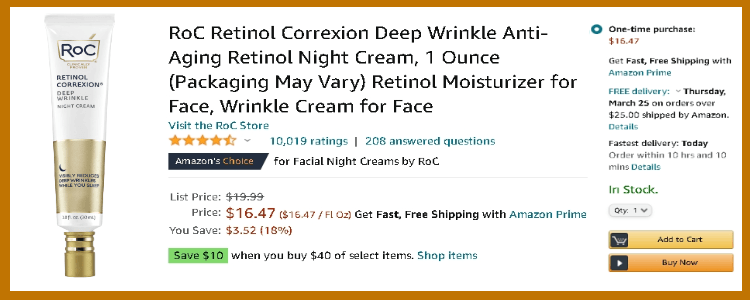 I also want to highlight that upon buying, you will get 30 ml (1 fl. oz.) of the product.
This can't last you long (if you follow the directions on how to apply it).
That means you need to repurchase a tube more than once a month, if you cover your face and neck as well.
Overall – if you do the math, it can roughly cost you around $50 a month, but it still depends on you.
2. Competitors' Price
---
I only want to compare this product with the best anti-aging product I know.
I am talking about Kollagen Intensiv by Skinception: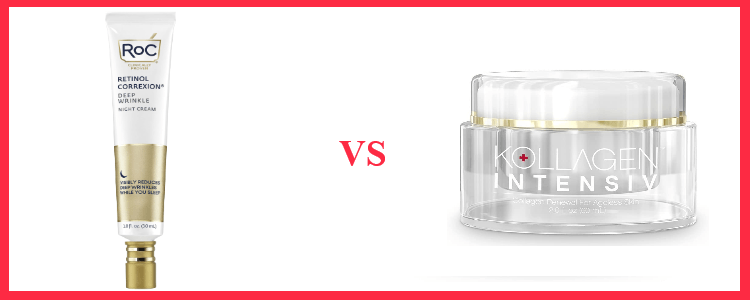 Kollagen Intensiv has ingredients that are clinically backed-up.

The overall formula is milder but still effective.

RoC Night Cream has a good formula too.

There are some chances that it's too harsh for the skin.

Normally, Kollagen Intensiv costs about $60 but you can get it for only $36.

A jar tends to last up to 6 weeks (in my case).

On the other hand, one tube of this cream may not last you that long.
If you compare the two, Kollagen Intensiv is a better choice in my own opinion.
It has Retinol too, but it contains a superior and milder form – which is more skin friendly.
So in my opinion, it's a much better product.
---
Conclusion
---
RoC's cream seems quite affordable at first sight.
But in terms of quantity/price, it's not really so.
So I personally don't recommend it – not because it's too expensive, since you can normally afford it.
But I simply recommend a much better alternative instead, that's all.
---
#7 – RoC Night Cream In 3 Ideas
---
Here's how I would sum up my opinion on this cream.
1. Good Ingredients
---
This product has some good and promising ingredients.
Here's how I would summarize its components overall:
has anti-aging ingredients

contains vitamins

has other common skin care compounds
I can say that by looking at the whole list, this can be very effective to combat visible signs of aging.
2. Too Strong Formula
---
Although I found this cream's components promising, they can be too strong.
This means that the forms of each ingredient can be too harsh for the skin and not everyone will like it.
When buying any face product, make sure first to:
Look for the full list of ingredients first to avoid allergic reactions.

Try to test it first by applying a small amount to one area of your skin.

Use it every other day to let your skin adjust to the product.
Based on the reviews of people who didn't like it, I can assume that its overall formula can be too harsh for the skin.
Most of them experienced burning sensation, pimple breakout, peeling, itchiness and redness.
3. Quite Affordable
---
For a product that has lots of positive reviews from its previous customers, this cream is affordable.
That especially for people who have minimal problems with wrinkles and fine lines.
If you're planning to buy one, here are the things that you should know first:
a tube costs around $16

it contains only 30 ml (1 fl.)
But for some who badly need to apply it twice daily and on a larger area, a tube may not last long.
This can mean that repurchasing more than once a month is inevitable.
---
My Verdict – Worth It Or Not?
---
Short answer: Not quite.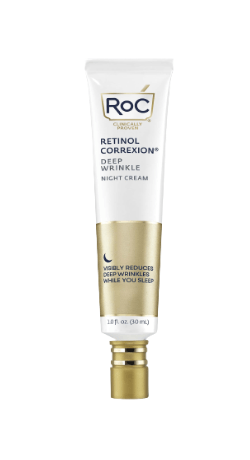 There's no doubt that this product made a lot of customers happy and satisfied.
But there are still customers who didn't like it, due to the following reasons:
Too strong for sensitive skin

Causes redness and itchiness

Triggers pimple breakout

Comes in a small amount
However – I think that these reasons can depend on one's skin sensitivity and preferences.
But if you want to avoid these problems, I suggest you look for a more skin-friendly product.
I recommend you try Kollagen Intensiv:
It has ingredients backed with clinical studies.

Specialists and professionals also endorse this product.

The formula is milder for the skin but potent.

One jar can last longer than some products.

You can get this at a discounted price with freebies.
If you want to avoid strong formulas that can damage your skin, this product is surely meant for you.
And also considering the area of coverage, it will surely last you much longer.
Overall – it's a way better deal (in my view).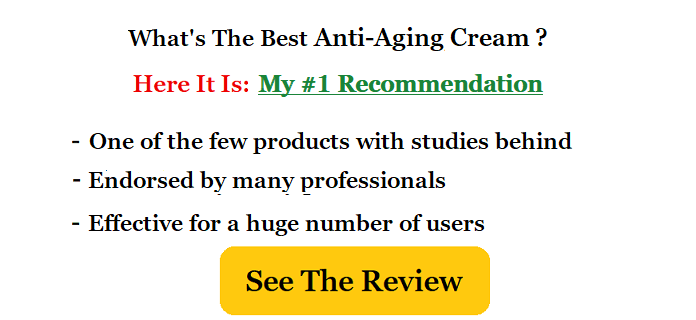 References:
1 – https://www.ncbi.nlm.nih.gov/pmc/articles/-PMC6791161/
2 – https://www.ncbi.nlm.nih.gov/pmc/articles/-PMC3875240/
3 – https://www.ncbi.nlm.nih.gov/pmc/articles/-PMC4885180/