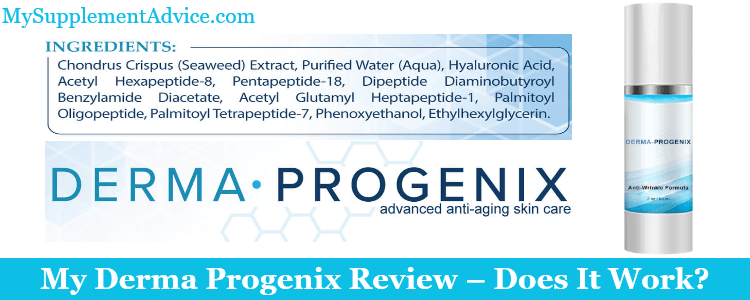 It's time to review Derma Progenix – which looks like a suspicious product (in my view).
So is it really worth your money?:
little to no info about the producer

no customer reviews

expensive for its value
Are there any chances that it's another type of scam?
If you want to know the truth, find out all the answers in my review.
Note: This review is based on my opinion + research on Derma Progenix.
Review Summary
---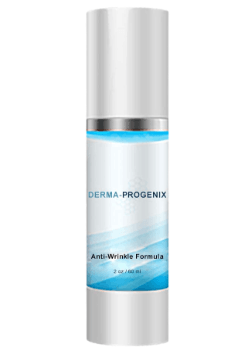 Full Name: Derma Progenix by AVO
Product Type: Anti-Aging Serum
Best Actual Prize: Around $40
Cheapest Place To Buy: Amazon
Designed For: Tightening the skin– it claims to:
reduce wrinkles

smooth skin

give youthful glow
My Rating: 2 out of 10
Recommended?: Definitely not – there are lots of things that made me question it:
looks like a re-branded product

contains some weak form of ingredients

has many biased 3rd party reviews
I suggest you better go for the best anti-aging cream from the market, that is definitely worth your money.
What I Liked About It
---
Contains some essential skin care components
What I Didn't Like About It
---
Has the same patterns as other scam-like/rip-off products

Expensive for its value (and credibility)

Pretty unprofessional website

Lacks solid info about the producer

Weak ingredients

Biased opinions from 3rd party websites

Very few authentic customer reviews
---
Derma Progenix In A Nutshell
---
Derma Progenix looks quite familiar in terms of pricing, packaging and the way it is presented.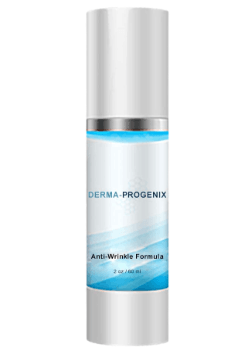 That's because it has the same patterns as some products I reviewed in the past (like Kremotex and Derma RPX):
biased reviews from 3rd party websites

absence of authentic reviews

identical product containers

only one ingredient in the focus

same price range

no solid background about the producer
These things can be a sign of a questionable product.
If you allow me to ask you, are you sure you want to buy a suspicious product?
I also want to point out that this serum doesn't have any authentic customer reviews.
Do you really want to use a product like this on your skin?
It can be dangerous and I don't think it's worth the risk and the money overall.
---
#1 – Claims & Producer
---
Unlike any typical skin care product, this cream doesn't have that much info about it.
But still, I will try to give you what I gathered so far:
who's the producer behind

what skin issues it helps

how it works
1. Claims
---
The claim of this product is that it has "an advanced combination of skin moisturizing agents and vitamins":
pulls skin tighter and smooths 

gives a youthful appearance and a radiant skin

eliminates dark circles and stress effect

reduces wrinkles

enhances hydration

It also claims to keep your skin smooth and flexible, which means it won't break or flake.
To be honest, these are quite a lot of promises – considering the fact that it doesn't give away too info.
So in my view, these claims are only on paper – in order to attract buyers.
I pretty much doubt their authenticity.
2. Company Behind
---
This serum comes from the brand AVO, which I might have mentioned before.
Just like I said, here's I found out about this company:
no official website for the brand itself

unsearchable business registration number

just a product-only website
Basically – these facts come as a red flag for me.
That's because a legit company gives out all the info you need to know about it.
And that's not the case of AVO, for sure.
However, on the serum's website, there is some contact info.
You can also leave your message if you have any concerns, but I can't tell if you actually get an answer.
That's why I suggest you to buy a product from a trusted company with a good reputation overall.
---
#2 – Formula (3 out of 10)
---
Since this serum doesn't have a solid background, I doubt its composition can be trusted.
Now, I looked into its ingredient list provided by its own website:

Once again, I cannot tell if the product actually contains these substances.
But even if it does – its formula lacks a lot of important info.
Still, let's see what are its most important compounds.
1. Seaweed Extract
---
This ingredient contains several substances and minerals.
I personally have not seen it in too many anti-aging products – however, it has several benefits:
reduces skin sensitivity

provides antioxidants [1]

softens skin
Another benefit is giving your skin an extra protection from different environmental damages.
2. Peptides
---
Most of the ingredients from this product's list are belong to this group.
They are different versions of peptides, but they have similar benefits:
boost collagen production

increase skin hydration

promote elastin supply [

2]
Adding peptides to a skin care product can improve the overall the effect.
However – I'm not sure if the peptides present in this formula will give those results.
They aren't very strong or potent and most don't have clinical evidence behind.
3. Hyaluronic Acid
---
This compound is also listed as part of this serum's formula.
In general, Hyaluronic Acid is an excellent compound to retain skin hydration and prevents dullness. [3]
However, considering the product's background, it may be only on paper.
So I suggest that you don't expect too much on this part.
---
Conclusion
---
I personally don't trust this product's composition.
It does contain peptides, Seaweed extract and Hyaluronic Acid.
But again, I cannot guarantee if it actually has these ingredients inside (given its questionable features).
That's why I don't really find this serum worth buying.
---
#3 – Consistency & Dosage (2 out of 10)
---
As I have mentioned, this product lacks authentic customer reviews.
This means that I had no way to find out about its physical characteristics.
The only thing I could find out are the directions on how to use it:
Dispense 2-3 pumps of product on your fingers.

Apply it on the face, neck and upper chest area.

Use it twice a day (morning and evening).

There's nothing special about the directed way of application.
Also, 2-3 pumps of the product twice a day will surely require a high quantity.
But again – I don't trust this product and I advise you to buy a better alternative. 
---
#4 – Results

(2 out of 10)
---
I looked for reviews of Derma Progenix to see how it works, but there isn't any authentic opinion.
So it's very hard to judge it fairly and I don't want to rely solely on 3rd party websites.
Note: I only consider authentic reviews, not promotional/fake ones.
1. What People Say
---
Now – if you checked this product on Amazon, you saw that it has an overall rating of 4.5/5 stars.
However, it only has one written review (which looks very biased and generic).

Other than that, Derma Progenix has a lot of positive opinions from 3rd party websites.
But here are the things I noticed about them:
none of them came from real customers

all follow the same pattern or format

they all have almost the same wordings used

they look like promotional ads

no one really tried the product
Again, I avoid reviews from 3rd party websites because I don't find them authentic.
And that really seems to be the case here.
---
Conclusion
---
Due to the fact that it lacks real feedback from real customers, I don't trust this cream.
There is a small chance that it might work, that's true.
But I don't think that a product of this type is reliable, that's all.
It's up to you if you want to take the risk or not.
But in my own opinion, this cream is surely a product I wouldn't recommend.
---
#5 – Side Effects

(5 out of 10)
---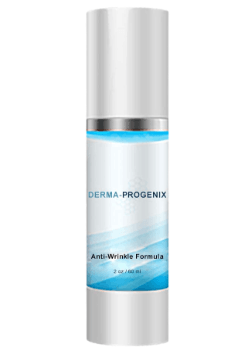 Since it has no real opinions, this cream obviously doesn't have any complaints about side effects.
Now, A product with no actual reviews from previous users can only mean 2 things:
it's either too harsh for the skin

or it had no potent anti-aging effect
The results of these uncertainties can be any of the following:
severe allergic reactions

skin irritations

pimples and breakouts

headache due to fragrance

no effects at all
Experiencing side effects is not new and there's really no product made for all skin types.
But for this serum, you need to be extra careful since there are a lot of things that can't be trusted about it.
To avoid the hassle, always check the product's credibility before buying it.
---
#6 – Price

(2 out of 10)
---
Considering the value and quality of Derma Progenix, I really consider it very expensive.
And obviously, it's not a good deal at all.
1. The Exact Price
---
You can purchase this serum from its official website and from Amazon.
Since it's sold in several packages on its website, let's take a look at the overall deals:
One pack costs $69.00

3 packs cost $177 ($59 each)

6 packs costs $294 ($49 each)

As you can notice, the larger quantity you buy, the higher your discount is going to be.
While on Amazon, it is only sold per piece (which costs $39.99 each).
A bottle of this serum contains 60 ml (2 fl. oz.) as the overall quantity.
But to be honest, the price and the amount are not worth every penny.
2. Competitors' Price
---
I only want to compare this cream with my #1 recommended anti-aging product.
I am talking about Kollagen Intensiv: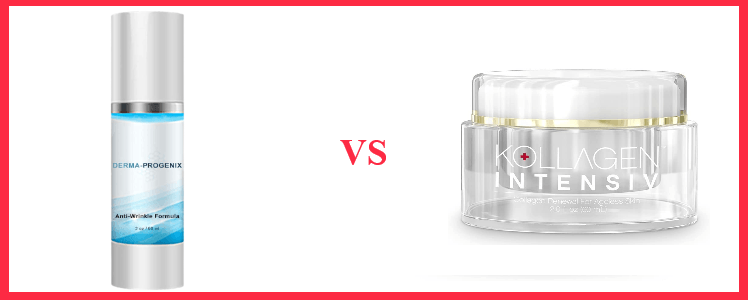 Kollagen Intensiv's formula is by far one of the best.

Its ingredients are trusted to be effective and safe.

Derma Progenix has a basic formula (on paper).

But the lack of customer reviews can't prove its effect.

Kollagen Intensiv costs $60 normally but you can get it for only $36.

A jar of Kollagen Intensiv can last even 6 weeks, in my case.

Meanwhile, Derma Progenix costs around $40.

But a bottle is only 60 ml (2.0 fl.) and based on its directions, it won't last long.
Comparing these two, it's obvious that Kollagen Intensiv is the better choice.
It comes from a trusted brand, it has some really safe ingredients and it's worth the investment.
---
Conclusion
---
To make it short, Derma Progenix is not worth the money (in my view).
There are several factors that make it suspicious and its fees are one of them.
Usually, products of this type have multiple hidden fees that can mess with your card.
This pattern is pretty common and you need to stay away from this.
So overall –  I strongly suggest that you save your time and money on a legitimate brand.
---
#7 – FAQs
---
Now – let's provide responses to the common inquiries related to Derma Progenix.
Note: I might repeat something I already mentioned, but it's easier to spot here.
1. What are the goals of this product?
---
The stated goals of Derma Progenix include achieving tighter, smoother, radiant and youthful skin.
It also claims to reduce dark circles, the effects of stress and wrinkles.
Lastly – it promises users to achieve hydrated skin with fewer chances of breakage and flaking.
2. What are its recommended usage instructions?
---
Derma Progenix's recommended usage instructions are as follows:
dispense 2-3 pumps onto your fingers

spread it to the desired areas (face, neck and chest)
Additionally – the suggested frequency of use is twice a day (morning and evening).
3. Is it safe to include it in my current skincare regimen?
---
Yes, it is safe to include Derma Progenix in your current skincare regimen.
Simply because it does not contain strong ingredients that may react negatively with other active skincare compounds.
Therefore – it can be used with your other skincare products.
4. Are there any notable side effects associated with its use?
---
There's uncertainty about the potential side effects of Derma Progenix.
The reason for this is the lack of authentic user reviews.
However, this does not guarantee its safety for consumption.
Possible risks, such as allergic reactions, skin irritations, breakouts, or headaches, may still occur.
5. What is the pricing of this product?
---
The price of Derma Progenix varies depending on where you'll buy it.
On the official website, one pack costs $69.00 and it can be as low as $49 each for a 6-pack.
Meanwhile, the product is sold individually at a price of $39.99 each on Amazon.
---
#8 – Final

Conclusions
---
Here's how I would sum up my opinion on this serum.
1. Weak Formula
---
There's a full list of ingredients behind this serum.
However – due to the lack of customer reviews, it can result in the following:
weak forms of compounds

not effective formula

too strong for the skin

can cause severe side reactions
Regardless if it's effective or not, you can't fully trust this serum since it seems like no one really tried it.
2. Suspicious Product
---
To know if a product is legit, it should have at least the following requirements:
comes from a trusted brand

has authentic customer reviews

shows transparency in transactions

complete product info
But in this case, this product lacks almost all of these (even though they are the bare minimum requirements).
So if you ask me, these patterns can result in unfortunate outcomes.
3. Overpriced
---
Lastly, given its credibility and trustworthiness, I consider this product expensive.
I don't think I can shell out $40 for a serum that doesn't have a solid background reputation.
This can also result in unknown charges and suspicious bank transactions.
Do you think you can trust a product like this?
Because in my view, there are far better alternatives that will keep you safe from these things.
---
My Verdict – Worth It Or Not?
---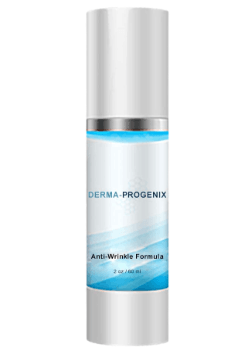 Short answer: Definitely not worth it.
If you want to know why I came up with this verdict, I have many reasons actually:
Weak formula

Questionable ingredients

Absence of real customer reviews

Biased 3rd party websites

Unproven claims

Expensive for its credibility and quantity
These issues made me not consider buying this product and invest in a better one.
What do I recommend instead? An excellent cream called Kollagen Intensiv:
potent ingredients backed-up with clinical studies

effective formula that can fight the signs of aging

comes from a trusted and real brand

recommended by specialists

price is really correct

quantity will last at least a month
Compared to Derma Progenix, Kollagen Intensiv is far better and worth it.
So it's clearly a much better product for your wrinkles and fine lines.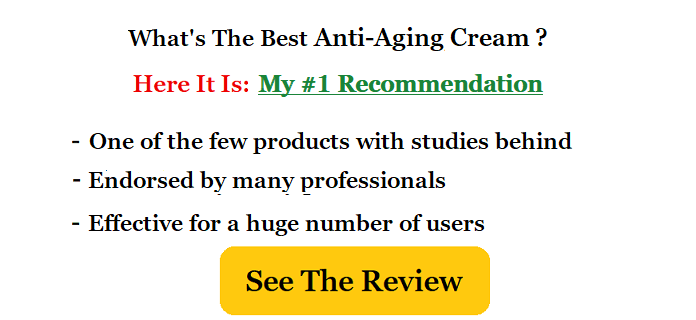 References:
1 – https://www.ncbi.nlm.nih.gov/pmc/articles/-PMC6266229/
2 – https://www.ncbi.nlm.nih.gov/pmc/articles/-PMC6981886/