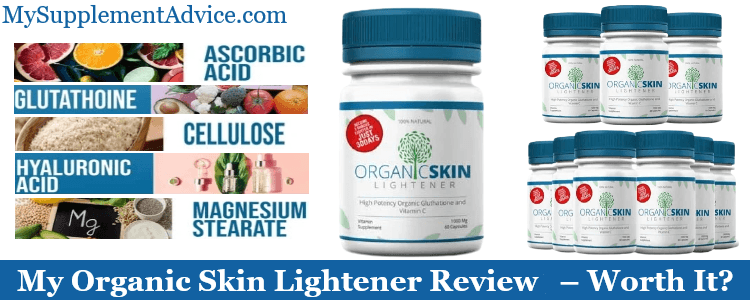 It's time for my Organic Skin Lightener review – a product that isn't really meant for topical use.
Instead – it's a supplement that will help you get a lighter skin tone.
If that's the case, is this product still worth it?:
Is it safe to use and natural?

Does it work fast enough?

And most importantly – is it affordable?
Even so – is it worth the price or it's another type of rip-off?
I analyzed what this product can do in detail – so I will give you the real facts behind it.
Note: This review is based on my opinion + research on Organic Skin Lightener.
Review Summary
---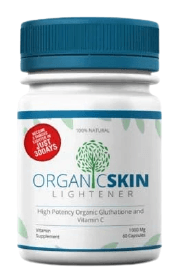 Full Name: High Potency Organic Glutathione and Vitamin C by Organic Skin Lightener
Product Type: Skin Lightening Supplement
Best Actual Price: Around $60
Cheapest Place To Buy: Official website
Designed For: Lightening the skin– it promises to:
fight free radicals

repairs damaged skin

brighten the skin
My Rating: 5 out of 10
Recommended?: Definitely not – there are some things that made me question it:
not enough info available

very expensive

lacks authentic reviews
I suggest you just try a lightening cream instead, it makes the #1 skin lightening product I know.
What I Liked About It
---
Really professional official website

Has some natural ingredients

Contains some major lightening compounds
What I Didn't Like About It
---
Several negative reviews (Amazon & BBB)

No doses for each ingredient

Super pricey for its value

Not 100% vegan (as opposed to the claims)

High probability of fake versions sold outside the website

Unavailable on other retailers (like Amazon)

Very limited authentic reviews

Issues with shipping and payments
---
Organic Skin Lightener In A Nutshell
---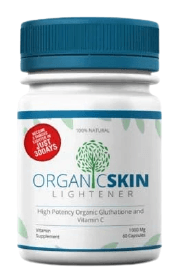 This supplement is made to help you achieve a lighter/whiter skin tone.
And on paper – it has some major ingredients that are very helpful.
However – this supplement is not 100% vegan (because it contains Fish Collagen Peptide).
In fact, it lacks 2 types of info:
ingredient doses

enough customer reviews
If you ask me, these details are vital -since this show how the product works for many.
Also – as a supplement, it should have detailed info about its composition.
But that's not really the case here.
These factors made me question the several aspects of this product:
effectiveness

safe/harmful

brand's reliability
Besides, this product's price starts at $60 for a single bottle (1 month supply).
Compared to other skin lightening products, it's quite expensive for its true quality/value.
Now, I don't really recommend supplements for skin lightening.
Since the goal is mostly a topical effect – topical products are much better, in my view.
Plus, supplements can have a higher risk of side effects.
So if you want to play safe, I suggest you try a topical whitening/lightening product instead.
There are a lot of better alternatives on the market that are effective and safer.
---
#1 – Claims & Producer
---
Before anything else, let's take a look at some of the basic info about this product:
how it works

which skin problem it targets

who is the company behind
1. Claims
---
One of the claims of Organic Skin Lightener is that it "Fights, Protects and Whitens."
It also promises to repair, replenish and maintain the skin.
If you're curious about all these claims, here are some of the listed benefits of this supplement:
boost brain function

fights inflammation

brightens skin

enhances sports performance

detoxifies your body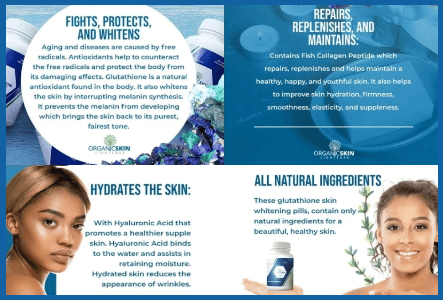 Another claim is that this product is made with all-natural ingredients.
Since we're talking about a supplement, that's pretty hard to believe.
Lastly, all of the brand's products are Organic, Halal, Kosher, Vegan and GMP Certified.
Honestly – all of these claims are too good to be true in my opinion.
In my experience, even the proven and the most reliable supplements don't follow all these promises.
But let's give this product a chance to see if all these claims are true.
2. Company Behind
---
Ironically, the name of the producer is also called Organic Skin Lightener.
Upon looking at its website, here's what I noticed so far:
all of its products are designed for skin-lightening

products are formulated as supplements, cream, scrub, mist, tea, soap and oil

they work by inhibiting melanin synthesis
Now – the brand is promoted by a known personality that I will not mention here.
As for the contact details, you can reach the Organic Skin Lightener through their social media accounts.
You can also leave a message them a message on their page.
Now – this brand several negative reviews on BBB.org.
Most complaints are about problems with receiving the products and refunds.
So it's not the most trustworthy brand/product you can find.
---
#2 – Formula (6 out of 10)
---
As I said – Organic Skin Lightener is not the typical skin-whitener.
That's because it's not a topical product – but a supplement.
So its composition and formula are very different from that of a topical product.
One major red flag I noticed is that there are no doses for each ingredient (unlike in normal supplements):
Besides – the ingredients are only briefly mentioned.
There's no photo of the back label/full ingredients list.
Now, let's take a closer look at the ingredients mentioned: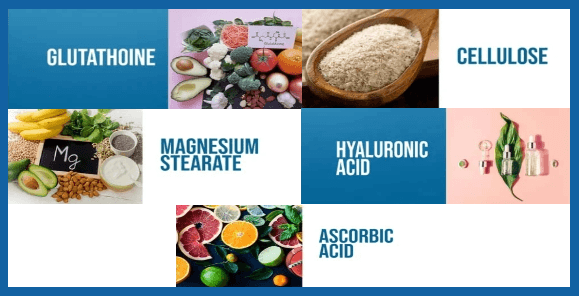 1. Glutathione
---
This compound is naturally produced by our body and you can also get it from herbal extracts.
Here's how Glutathione helps the skin:
Now, almost all skin lightening products I looked into so far contained this ingredient.
However – a lot of studies say that glutathione is more effective in powdered form or in IV drip (injectables).
So I cannot guarantee for its effect when taken by mouth.
2. Vitamin C
---
In general – this vitamin has a lot of benefits to the human body – including:
And in this supplement, Vitamin C has an additional role.
This compound converts the oxidized glutathione caused by the stomach enzymes back to its active form.
In this way, it improves the skin lightening effect of gluthatione.
3. Hyaluronic Acid
---
This ingredient is very familiar when it comes to topical use, because it's excellent for skin hydration.
Here are its main benefits when taken orally:
Almost all of these benefits are meant to improve the skin texture and health.
In my view – when this ingredient is combined with others, it can improve the formula.
4. Other Major Ingredients
---
Here are the rest of the ingredients inside this supplement:
Overall – these components are quite common in some supplements and are considered safe.
---
Conclusion
---
This supplement's #1 problem is the lack of ingredient doses.
In my view – this is a crucial aspect since in general, all decent supplements give out their doses.
So once again – I would say that topical whitening products are safer than pills.
That's mostly available for first-time users.
For this reason, I would advise you to think twice about this supplement.
---
#3 – Consistency & Dosage (5 out of 10)
---
Here are the things you should know about this supplement.
1. Consistency
---
In terms of physical appearance, here's how the pills look like:
typical capsule shape

white in color

fishy scent
I don't see anything special about this product, as it looks like a normal pill/capsule for me.
Also – the fishy smell is quite normal for any glutathione supplement.
2. Dosage
---
I looked into the instructions on how you should take this supplement.
The only thing that is given out is to take 2 pills before meals (daily).
Also – the proper way to store the product is also indicated: in a cool/dry place.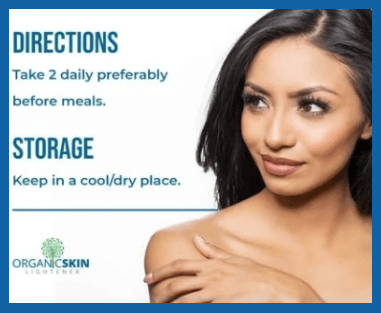 If you ask me, there should be more info when it comes to the instructions:
the age bracket of the people who can use it

what other supplements you can combine it with

whether it's better to take it during the night or the day
These details would help users understand this supplement even more, in my view.
Overall – I suggest you just try a better alternative that is safer and it also has more detailed instructions.
---
#4 – Results

(2 out of 10)
---
As usual, I looked into the product reviews written by the customers who tried this supplement.
This is to avoid giving a biased point about how the product works.
Note: I only analyzed authentic reviews, not promotional or fake ones.
1. What People Say
---
This supplement is available on Amazon – so you can find some user reviews on it there.
However – the stock is currently unavailable.
Besides, I couldn't fully trust the offer there.
That's because there are high chances that the product sold on Amazon is a fake version.
There are several reviews and sources claiming that – so it could be possible.
For this reason, I had no choice but to look for the reviews on the brand's website itself.
There are only 2 reviews available there:
one person said that he/she loved the product

the other one stated that he/she didn't receive the product at all

Other reviews that I found (on BBB) were about the company as a whole.
The common complaints were about the products not being delivered or the poor refund policy.
For now – I prefer to stick to the reviews on the official website, since the products sold there are authentic.
---
Conclusion
---
Overall – I don't really trust a product with a limited number of reviews.
Besides, it doesn't even have a very positive feedback in general.
So if you ask me, I don't recommend this product – also because it needs to be taken orally.
I suggest you to choose a topical product as an alternative, because it's safer and less destructive.
---
#5 – Side Effects

(5 out of 10)
---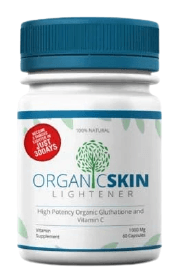 As I mentioned above, this product has limited customer reviews.
This means that I can't really tell if it causes side effects on a regular basis.
But based on my research, here are the common side effects of these pills:
abdominal cramps/bloating

allergic reactions/rashes

trouble breathing (bronchial constriction)
Now, you can experience any of these adverse reactions.
But they mostly appear if you take more pills than the recommended amount.
Honestly, this product has an even higher risk – since it lacks its ingredient's doses.
So I recommend you to think twice before giving it a try.
---
#6 – Price

(2 out of 10)
---
I want to say right away that Organic Skin Lightener is very expensive for its quality and value.
And let me explain you in detail why.
1. The Exact Price
---
As I told you – the products sold on the official website are surely the original versions.
So I will only analyze their price.
Now – there are several package options:
1 month supply costs $59.99

3 months supply costs $169.99

6 months supply costs $329.99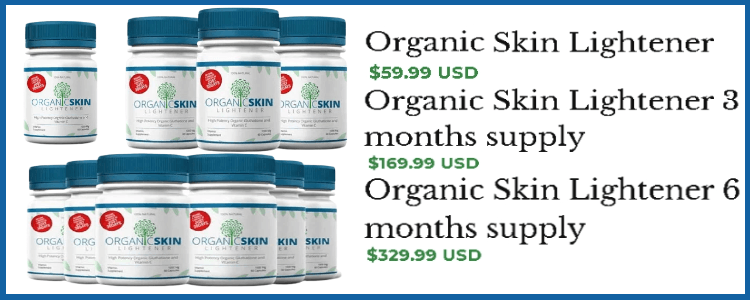 To be more clear, a monthly supply is equivalent to 1 bottle (60 capsules).
So if you follow the proper dosage every day, the supplement will last you a month.
Obviously – the more bottles you get, the higher your discount will be.
2. Competitors' Price
---
Let me give you an alternative by introducing the best skin-lightening cream I know.
I am talking about Zeta White by Swiss Research Labs: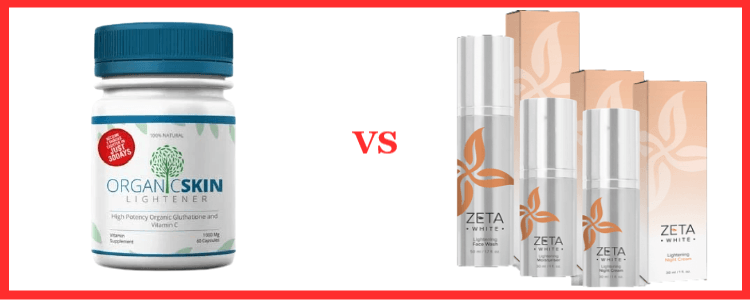 Zeta White has almost 100% natural ingredients and herbal-based.

It's designed for topical use, so it has a lower risk of side effects.

Organic Skin Lightener is a supplement with classic ingredients.

Still, it's an oral treatment.

This means it tends to be more dangerous overall.

Zeta White costs around $50/product and $150 for the whole set.

Organic Skin Lightener's price starts at $60/bottle.

Zeta White can last a month or even more, since a little goes a long way.

Organic Skin Lightener doesn't last more than a month.
Zeta White is, in fact, a set that contains a face wash, a night cream and a moisturizer.
Each product is designed to lighten the face.
But obviously – they have an ever stronger effect when used together.
If you want a safer product for a lighter skin tone, I would say Zeta White is much better.
---
Conclusion
---
Organic Skin Lightener isn't very cheap overall.
It's true that it's not so pricey for a skin lightening product.
But since you can't tell what's inside it – it's definitely very expensive.
So there's no way I could recommend it, even speaking in terms of price alone.
---
#7 – Organic Skin Lightener In 3 Ideas
---
Overall – here's how I would sum up my opinion on this supplement.
1. Decent Formula
---
The ingredients inside this product are quite promising:
classic compounds with serious skin benefits

derived from natural substances

effective when it comes to lightening skin
So far – I could say that this supplement is not 100% percent vegan.
It contains Fish Collagen Peptide, which is obviously animal-derived.
But overall – the other ingredients look pretty good (not amazing, but pretty good).
2. Lacks Some Info
---
Based on my criteria, there are 2 vital details that this product is missing:
the doses of each ingredient used

authentic customers reviews
So to me – both issues are a major red flag.
That's why I would think twice before giving this supplement a try.
3. Very Pricey
---
Given its value and reliability, I would say this supplement's price is too much.
There are better alternatives out there.
And trust me, most of them work much better and with a lower risk of side effects.
That's why I recommend you to go for a topical option, in this case.
---
My Verdict – Worth It Or Not?
---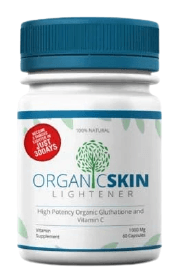 Short answer: Not really.
This product is a skin lightening supplement and I consider topical products a much better option.
Plus – I have several reasons for not recommending it:
Higher risk of side effects (needs to be taken by mouth)

Very expensive price for its value

Limited authentic customer reviews

Fake versions outside the official website

Unavailable doses for each ingredient
After reading all the info and details about this product, it's quite questionable (in my view).
So if you ask me, I prefer a better and safer choice .
And I'm talking about topical treatments, which are clearly less invasive.
If you're looking for a good alternative, I personally recommend Zeta White:
Natural and herbal-based formula

Contains some potent skin-lightening ingredients

Effective and gentle for the skin

Small risk of adverse reactions

Noticeable results (based on my experience)

Good price for the quality

A lot of satisfied customers
Again – if you want a lighter skin, there are alternatives out there that are safer, but still effective.
That's why I recommend Zeta White.
I simply believe that it's a much better choice overall, that's all.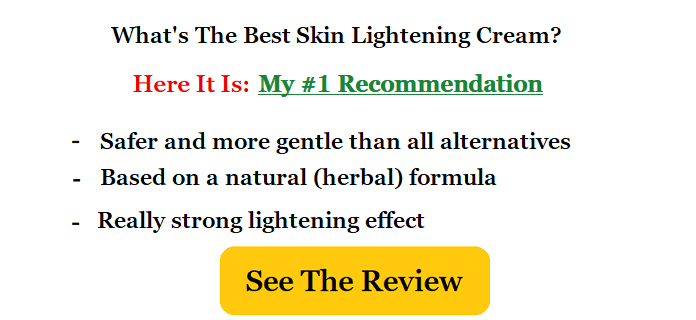 References:
1 – https://www.ncbi.nlm.nih.gov/pmc/articles/-PMC5413479/
2 – https://www.ncbi.nlm.nih.gov/pmc/articles/-PMC3783921/
3 – https://www.ncbi.nlm.nih.gov/pmc/articles/-PMC5871318/