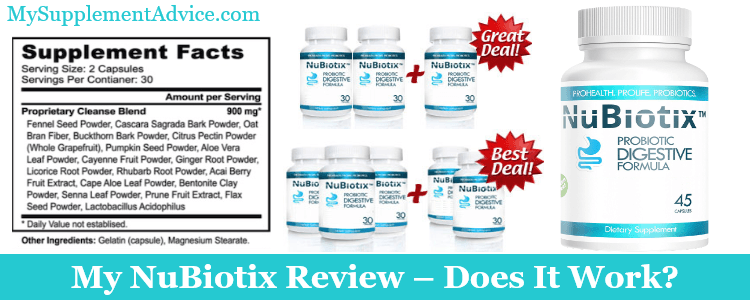 It's time for my NuBiotix review – which is a digestive product that raises a lot of questions.
So is this product a scam? At first sight, it might be one:
weak formula

pricey

vague info
Well, I looked at all the aspects behind this product, in order to give you the truth behind it (+ video).
Note: This review is based on my opinion + research on NuBiotix.
Review Summary
---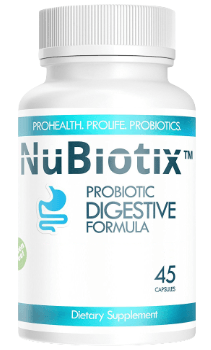 Full Name: NuBiotix™ Probiotic Digestive by NuBiotix

Product Type: Probiotic
Best Actual Prize: Around $27
Cheapest Place To Buy: Its official website
Designed For: Maintaining a digestive balance and immune system.
My Rating: 3 out of 10
Recommended?: Definitely not – there are a lot of red flags about it:
no solid information sources about it

pretty low doses

limited reviews
Instead, I strongly recommend you to try the best probiotic from the market I know.
What I Liked About It
---
Has a full ingredient list disclosed

Comes with a professional website
What I Didn't Like About It
---
Very weak formulation

Limited authentic reviews

Unavailable in other retailers

Can cause a lot of side effects

Biased reviews

Many complaints about payment issues

Quite expensive for the quality

Limited product background
---
NuBiotix In A Nutshell
---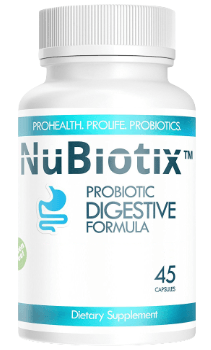 At first – NuBiotix looks just like a normal probiotic supplement.
But after doing a research, I found some problems about it:
contains only one bacterial strain

can trigger allergies

very limited reviews

unavailable in other retailers
Other than that, there are a lot of complaints about the brand itself.
And most of them talk about the refund/cancellation policy, as well as hidden multiple charges.
I also want to point out that the bundles offered are a little deceiving.
Instead of getting a discount – you might actually get charged more.
Now, I've seen these kinds of patterns (payment problems).
And they are usually common in scam products.
So if you ask me, I don't really recommend a supplement like NuBiotix.
I suggest you to look for more credible products that actually work.
---
#1 – Claims & Producer
---
I want to start by mentioning some of the product's general info:
what health issues it targets

the company behind

how it works
1. Claims
---
The first claim says that it's a "1-A-Day Solution for long-term digestive & GI tract health."
Based on the info I found, this is what it actually means:
supports weight loss and diet

relieves indigestion, gas and bloating

promotes a healthy immune system

maintains a digestive balance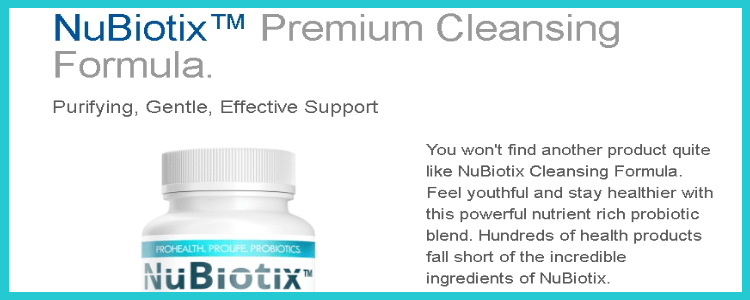 It also states provide complete aid to all problems mentioned above.
In addition – there's also a claim about NuBiotix being a powerful nutrient-rich probiotic blend.
Other than that, there are no other descriptions of the supplement.
If you ask me, these promises are too ideal for a product like NuBiotix.
And you will find out more throughout this review.
2. Company Behind
---
The producer of this probiotic is a company called NuBiotix™.
Now – there's a very limited background about it.
On the other hand, there are lots of complaints (all about its payment issues).
In terms of contact info, there's a contact number, address and email provided.
Overall – I couldn't recommend this brand, because of the negative reviews.
If you ask me, it has high chances of being a scam.
So I don't advise you to purchase anything from them.
---
#2 – Formula (2 out of 10)
---
Honestly – NuBiotix's formula is not impressive.
Based on the product's official website, here's what it contains:
one bacterial strain

herbal ingredients

900 mg/capsule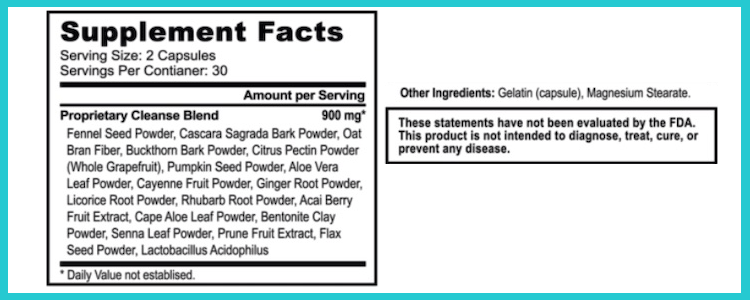 The only bacterial strain present in this supplement is Lactobacillus acidophilus:
balances the good bacteria in the stomach [1]

fights bad bacteria that cause digestive problems
The other ingredients you can find inside it are herbal-based:
Honestly – these extra ingredients are not very significant, so I prefer to focus on the actual probiotic.
It is indeed helpful, but I doubt it's enough to actually help your gut.
Most probiotic supplements contain well over 5 different strains.
So NuBiotix looks really disappointing from this point of view.
Besides, it doesn't have any info about its total CFU (which is another a red flag).
There's one more thing I need to mention about its formula:
Versions on retailers have a different set of ingredients.

Product from official website has another composition.
Honestly, this made me questioned the product's credibility and what's really inside it.
---
Conclusion
---
If you ask me, I don't think NuBiotix is a strong probiotic:
contains more herbal-based ingredients

only has one bacterial strains
There's also a lack of consistency in its ingredients, so that's another warning.
Overall – I advise you to look for a real probiotic supplement.
---
#3 – Pills & Dosage (6 out of 10)
---
Now – let's take a look at the main features of this product.
1. Pills
---
If you ask me, here's how I would describe NuBiotix's pills:
gelatin capsules

average size

clear yellowish color
This product looks very normal – like any other probiotic supplements.
Also – gelatin capsules are easier to swallow, compared to regular stiff pills.
2. Dosage
---
The product has some very brief usage instructions and precautions.
So the daily dose is 2 capsules per day:
you should take both pills together

make sure to take them with water
Now, there's no recommendation on how long you should take the supplement.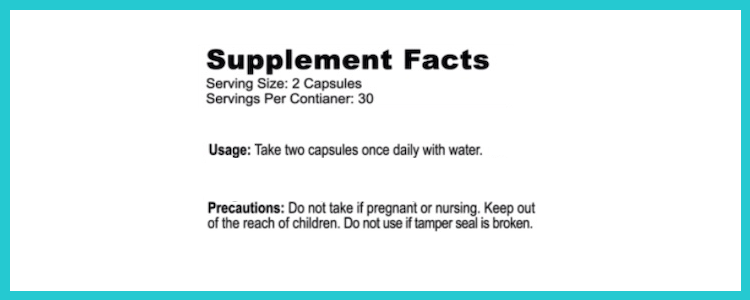 Honestly – I couldn't tell if this dosage is right, since there's no indication about the product's CFU.
But if you ask me, I doubt that it's be strong enough.
Overall, it's relatively easy to take – but that's not enough to make it a high-quality product.
---
#4 – Results

(3 out of 10)
---
When it comes to products with a lot of red flags, I always look for customer reviews.
I do it to see the real experiences of people who bought the supplement.
However – there are very few reviews available for NuBiotix, making it even more questionable.
Note: I only analyzed authentic reviews, not promotional or fake ones.
1. What People Say
---
NuBiotix is currently unavailable on other retailers (such as Amazon).
However, it used to be sold there in the past.
So I managed to find some customers experiences there:
The supplement caused some serious adverse reactions.

Some said that it's a good product.

Others mentioned that it pretty much worked.

A lot of people didn't experience any changes at all.

However, many complained about payment transactions.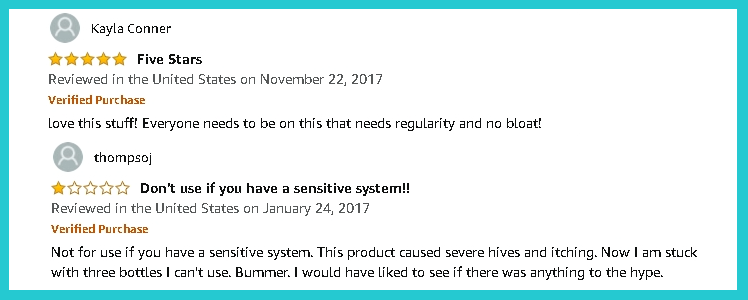 Now – I just want to mention that the positive reviews sound a little generic.
On the other hand, the negative testimonials are more detailed and specific.
Also – the complaints about payment issues were extremely common.
So I'm pretty sure they're not a coincidence.
Honestly, this pattern is quite specific to scam products.
That's why I always advise my readers to stay away from products with payment problems.
It's all about your money, after all.
---
Conclusion
---
Honestly – it's quite hard to judge the product based on its few reviews.
But if you ask me, these limited user experiences is a red flag.
Not to mention that its numerous complaints should make you think twice.
So there's no way I could recommend it.
---
#5 – Side Effects

(4 out of 10)
---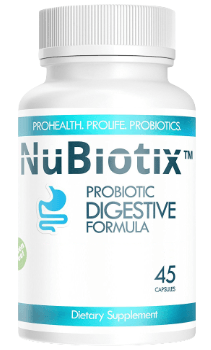 As I scrolled down through its reviews, I found lots of comments about side effects.
So NuBiotix's product is far from a safe one:
many complaints about hives and severe itching

that's probably caused by the allergens inside these pills
Again – NuBiotix contains more herbal-based ingredients than actual bacterial strain.
And that makes it more prone to side reactions:
heartburn

diarrhea/constipation

abdominal/stomach pain
I actually found a couple of complaints on each, so they are real.
So I don't think it's worth taking the risk – especially for a product like this.
There are many safer alternatives, so not go straight for one of them?
---
#6 – Price (4 out of 10)
---
If you ask me, I would say that NuBiotix is quite expensive.
And that's because of its doubtful background and scam patterns.
1. The Exact Price
---
The only place where this supplement is available is its official website.
Now – let's take a look at the bundles and deals offered:
30 Day Supply is $46 + $4 Shipping

"Buy 2 Get 1 Free" offer is $27.43/bottle + Free Shipping

And "Buy 3 Get 2 Free" offer is $27.41/bottle + Free Shipping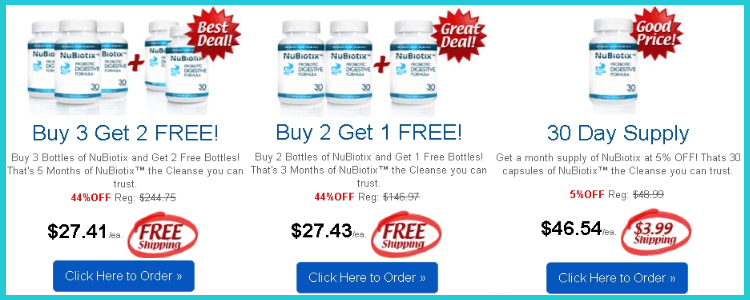 Now, these prices sound a bit confusing:
for 2-3 bottles, price is actually for one bottle

it's not the price for the whole pack
In other words, you pay between $82 and $109 for the whole pack.
Now, there's another thing that seems very weird to me.
Most supplements offer significant discounts for larger quantities.
But in NuBiotix, the discount is about the same whether you buy 2 or 3 bottles.
So that's extremely uncommon (in the bad way).
Anyway – given its standard price, you're somehow forced to go for a larger supply directly:
initial price is very high

2/3 months supply costs almost half (per bottle)
So besides being expensive, NuBiotix has a very weird price strategy.
Not to mention its complaints about being charged extra.
That's why there's no way I could recommend this product.
2. Competitors' Price
---
Let me introduce to you my top recommended probiotic.
I am talking about a product called BiomeMD: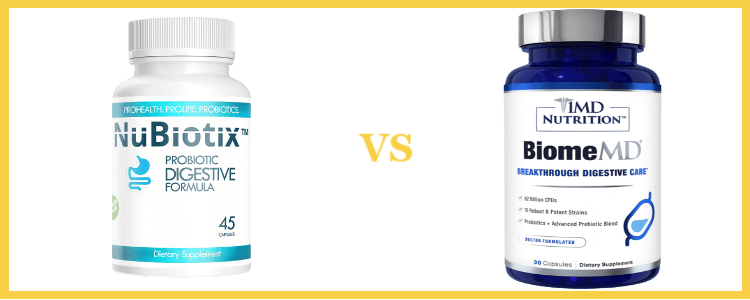 BiomeMD contains 15 essential bacterial strains with variety of benefits.

The overall formulation has some really high doses.

NuBiotix has only one bacterial strain.

Besides, it can trigger allergies – because of its ingredients.

BiomeMD costs $49 but you can also get it for only $28 (discounted price).

NuBiotix costs around $47 as its standard price

It also costs $27/bottle for larger quantities.
As you notice, BiomeMD is a little pricier than NuBiotix.
But if you compare them, you will realize that the difference is huge.
That especially in terms of formulation.
That's why I strongly recommend you BiomeMD as the better choice.
---
Conclusion
---
NuBiotix is another example of a cheap but not worth it product.
You may get a good deal with more bottles, but what about its history of payment issues?
So I advise you to skip the hassle and look for other alternatives.
---
#7 – Final

Conclusions
---
If you ask me, here's how I would sum up my opinion on NuBiotix:
1. Weak Ingredients
---
Honestly – this supplement is not potent enough:
has only one bacterial strain

the rest of the ingredients are herbal-based
Also, the presence of plant-derived compounds can cause side effects (allergies).
So in my opinion, I don't really consider it a real probiotic.
2. Doubtful Background
---
Here are some of the reasons why NuBiotix is a little sketchy:
complaints about hidden charges and cancellation fees

limited product reviews

currently unavailable in retailers outside its official site
These things are quite familiar and a lot of rip-off products have them.
So when you start seeing this kind of pattern in a product, I suggest you to look for alternatives.
3. Quite Pricey
---
Other than its credibility, here's why this supplement is expensive:
a bottle costs $46.54 + shipping fee ($3.99)

requires 2 capsules per day

issues with the payments and refunds
Overall – I don't really think the price is worth it.
It's not the priciest probiotic out there, but it's far from an affordable one either.
---
My Verdict – Worth It Or Not?
---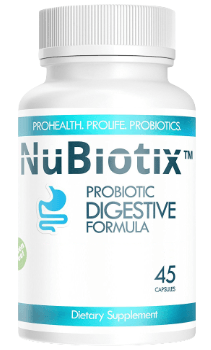 Short answer: Definitely not – and here are the reasons why:
Based on more herbs than probiotics

Problems when it comes to fees and pricing

Can cause some serious side effects

Pricey for its true value

No solid background
If you think about it, the points listed above are quite a lot to handle.
So Nubiotix has way too many weird facts about it.
That's why there's no way I could recommend it at any point.
I actually advise you to look for a high-quality and long-term probiotic supplement.
So what do I recommend instead?
I want to introduce the product I personally use, BiomeMD:
Treats the problem faster and really well

Contains 15 essential probiotics with some helpful benefits

Has some high doses that work well enough

Contains both prebiotics and probiotics
These are some of the reasons why it's the best probiotic I regularly use.
And compared to NuBiotix, BiomeMD is way better in a lot of aspects.
So if you want the best probiotic out there, that's what I recommend you.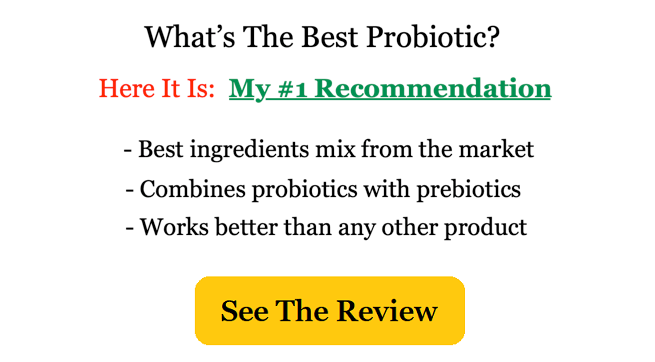 References:
1 – https://www.ncbi.nlm.nih.gov/pmc/articles/-PMC4789713/
2 – https://www.ncbi.nlm.nih.gov/pmc/articles/-PMC4137549/
3 – https://www.healthline.com/health/-cascara-sagrada-constipation