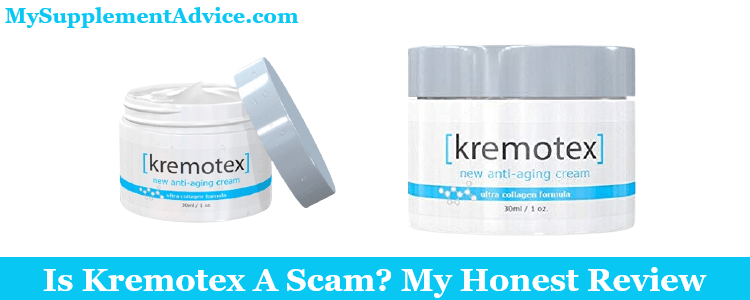 It's time for my Kremotex review – which looks like another suspicious product, honestly.
So is it a total rip-off?:
biased 3rd party websites

negative reviews

weak formula
Are there any chances that this cream is a scam in disguise?
I analyzed it in detail, in order to give you the truth behind it (+ video).
Note: This review is based on my opinion + research on Kremotex.
Review Summary
---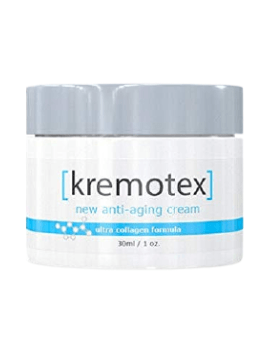 Full Name: New Anti-aging Cream by Kremotex
Product Type: Anti-Aging Cream
Best Actual Prize: Starts at $36
Cheapest Place To Buy: Its official website
Designed For: Rejuvenating the skin– it claims to:
lift the skin

smooth wrinkles

enrich tone and color
My Rating: 2 out of 10
Recommended?: Definitely not – it's not a good choice at all:
weak ingredients and formula

lots of complaints

expensive for its small quantity (and quality)
I personally suggest you go for the best anti-aging cream from the market instead.
What I Liked About It
---
Based on several herbal extracts

Quite easy to apply
What I Didn't Like About It
---
Lacks some major anti-aging compounds

Weak formula

Biased 3rd party websites

Quite pricey

Can cause side effects quite often

Incomplete info about the company

Authentic reviews and customer feedback
---
Kremotex In A Nutshell
---
Shortly – Kremotex looks like a common anti-aging cream (not too impressive, but not too bad either).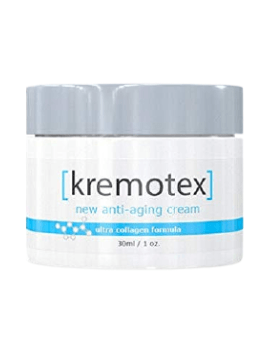 But if you check it out in detail, it looks rather bad than impressive.
There's no doubt the product itself is real.
However – a lot of customers complained several issues (related to its company):
hard time getting a refund

hidden charges

long waiting time before shipment
In other words – this means a poor customer service, which is a big red flag.
Plus – it also has some limited info overall.
That's what really made me doubt its legitimacy (in terms of effect).
To be honest, I did see some pattern that resemble other rip-off products.
It might not be one – but it's not a product I consider worth buying, to be honest.
But it's up to you whether you want to try it or not.
---
#1 – Claims & Producer
---
Here are some general facts I can give you (based on the info I found on this product):
which skin issues it helps most

how it works

who is the company behind
1. Claims
---
Right away, you can see this cream's #1 claim – "Just 90 days away from a more beautiful you."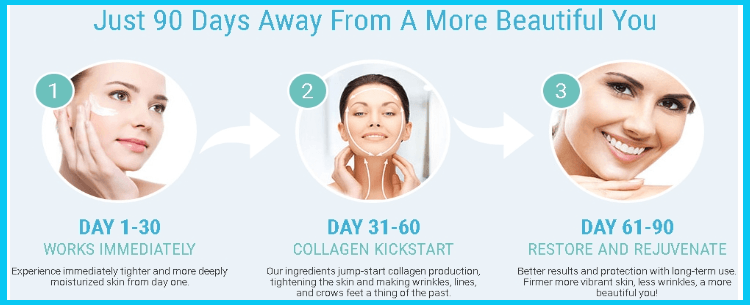 And here are the actual steps behind this claim:
skin will be tighter and deeply moisturized (Day 1-30)

collagen production will remove wrinkles, lines and crow's feet (Day 31-60)

firmer, more vibrant and less wrinkles (Day 61-90)
Now, based on my research, it usually takes 3-4 weeks to see a visible reduction in aging signs.
However – this only happens if you use a strong anti-aging product.
And in this case, this cream will not do (because of its ingredients).
There's also a claim at the bottom of its website saying that you can increase its effectiveness by 78%.
How exactly?
Well, you need to buy 2 additional products to use together with it.
But honestly – if it's really effective, then why does it need 2 extra products?
Lastly, it also claims to be an alternative to injections.
But again – topical products can never deliver the same effects as surgical procedures.
2. Company Behind
---
Based on its Amazon listing, this cream is made by a company called Nutrition Research Institute:
doesn't have its own official website

all of its products are only listed on Amazon

there's only a website for Kremotex
Now, the only details I found on this brand are its working hours, phone number, email and address.
You can also contact them in the "Contact Us" section (from Kremotex's website).
But honestly, I don't really trust this brand.
And I actually advise you to do your research first before purchasing anything from them.
---
#2 – Formula (5 out of 10)
---
The ingredients listed out on the official website seem very versatile and potent.
But that's totally different in reality:
formula only contains one vitamin

there are also several herbal extracts

most ingredients are pretty uncommon (for anti-aging creams)

Again, it doesn't have a full list of ingredients and you can only see the key ones.
Even Amazon only mentions "peptide" – nothing else.
So you can't really tell what exactly is inside this cream, which is a major downside.
Now – let's take a look at the ingredients that are given out.
1. Vitamin C
---
This compound is quite common for skin care products.
That's because it has some amazing skin benefits:
reduces redness

evens out skin tone [1]

give younger-looking skin
Plus – it also helps with hyperpigmentation, which is a very common problem.
2. Plant/Herbal Extracts
---
I included all the other ingredients from this formula here.
That's all of these components have about the same benefits as herbal extracts:
Olive Fruit Oil – moisturizes and fights bacteria

Nymphaea Caerulea – balances skin oils

Licorice Root Extract – lightens skin

Apple Stem Cells – firms the skin [2]
Usually, ingredients derived from plants have 2 major proprieties:
antioxidant

anti-inflammatory [3]
That's mostly helpful for people with sensitive skin.
But as a lone anti-aging source, this type of ingredients is relatively weak and they won't make a huge difference.
---
Conclusion
---
Kremotex's formula isn't very promising, unfortunately.
Some of its ingredients might help visible signs of aging, but mostly on paper:
pretty weak

no classic anti-aging compound
So overall – Kremotex is far from a product I would recommend.
---
#3 – Consistency & Dosage (4 out of 10)
---
I couldn't find too much info at this chapter – but here are the main things I found.
1. The Consistency
---
Here's how I would describe this product:
creamy white texture

thick consistency

light perfume scent
To be honest, it actually looks like a typical face lotion.
There's nothing really special about it in terms of texture.
2. The Dosage
---
The main issue behind this product is that there are no instructions (neither its official website nor on Amazon).
There's only this picture, which isn't enough: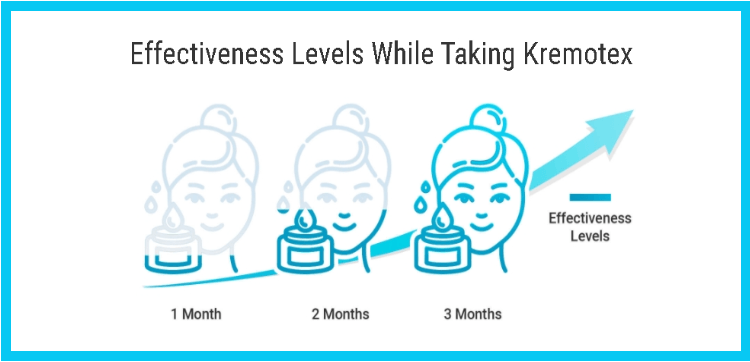 But here's how you should normally use this cream:
Clean your face first.

Scoop your desired amount of product.

Massage it on your face and neck.

Wait for it to completely dry before applying another product.
Now, I can't really tell if it should be used once or twice daily.
There's absolutely no info regarding this.
But as I always say, products should always have detailed instructions on how to use them.
If they don't, that certain product it's a no for me.
And that's exactly the case of Kremotex as well.
---
#4 – Results

(6 out of 10)
---
As I got into the details, I was very curious about what users say about this cream.
That's why I checked the reviews of people who actually used this product.
I did this in order to avoid giving you a biased view on this cream.
Note: I only analyzed authentic reviews, not promotional or fake ones.
1. Positive Opinions
---
I only analyzed customers' reviews on Amazon, because those tend to be very honest.
I usually consider the opinions on any product's official website quite biased.
Now – Kremotex got 3.7/5 stars (from only 17 reviews).
The single jar version doesn't have any review under 5 stars.
For this reason – I checked the 3 packs version:
Some users say it's a good product

Others really praise its effect on the skin

A few others claim their lines were gone pretty fast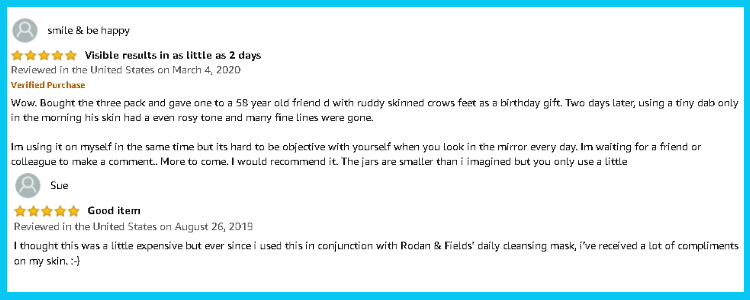 Now, if this product really works that well, it should have way more authentic testimonies.
Don't you agree? But Kremotex doesn't have too many.
2. Negative Opinions
---
This is actually the real deal about this product.
It got a lot of negative reviews and complaints from people who tried it.
To summarize, here's what most unsatisfied users complain about:
A lot of people claim they received unsealed products

Most customers testify that it did nothing to their skin

Some of them encountered problems with refund and multiple charges

The others say that it's not worth the money

Honestly, I consider these comments true – since these people really bought Kremotex.
Plus, all of their complaints seem extremely real.
So honestly, this product doesn't look amazing in terms of customer feedback.
---
Conclusion
---
Considering all the authentic negative reviews it received, I don't think Kremotex is worth it.
It does have some praises, that's true.
But its complaints are far more significant (and numerous).
Again, it's up to you if you want to give it a try or not.
But I would surely go for a much better alternative, since there is one.
---
#5 – Side Effects

(7 out of 10)
---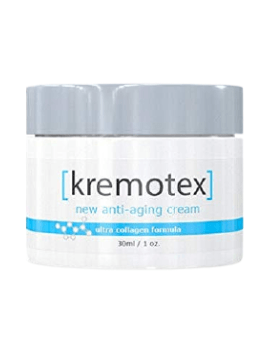 I could not find any complaint on Kremotex's secondary reactions.
There was only one customer complaining about pimple and breakouts.
But since there was no other similar opinion, I don't consider it very relevant.
Now, given its weak formula – this cream may not have a very potent effect at all.
So it shouldn't cause any significant side effects.
But if you ask me, these are the possible issues that might appear:
allergic reaction

skin irritation

bumpy texture
These side effects are just common and can be experienced from almost any skin care product.
But you need to be extra careful with this cream (because there's no full list of ingredients).
---
#6 – Price

(6 out of 10)
---
I consider Kremotex very expensive at this moment.
It's too pricey for its formula – not to mention its lack of info.
So it's definitely not a good option, in my view.
1. The Exact Price
---
You can purchase Kremotex from Amazon and its official website.
Let's compared the deals between these 2, starting on Amazon:
One jar costs $89.99

3 pack (3 jars) costs $189.95

Free shipping is offered
The 3 Pack offer is only available on Amazon.
That's probably because more of the company's products are there (than on Kremotex's website)..
Also – that's why wholesale deals are offered more on Amazon.
Now, here are the pricing options for the official website of Kremotex:
A jar costs $119.99 (but it's discounted to $35.99)

There's a money back guarantee

Shipping is also free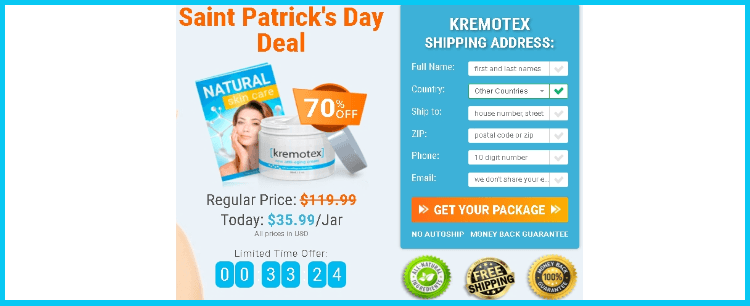 That discount from the official page isn't actually a limited offer (as it claims).
Once the time runs out – the page refreshes again.
So that's only a gimmick to attract people to buy more.
Also, I also want to highlight that a jar only contains 30 ml (1.0 fl. oz.)
That's a pretty small quantity for the price.
Most anti-aging creams are designed as 2 oz versions (in the worst case).
So Kremotex's quantity/price ratio isn't too good.
2. Competitors' Price
---
I only want to compare this cream with the #1 recommended anti-aging product I know.
I am talking about Kollagen Intensiv: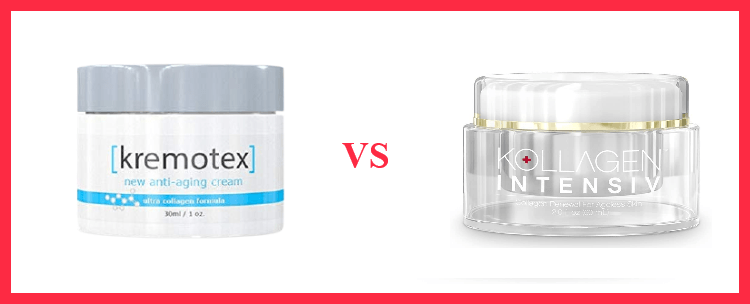 Kollagen Intensiv has the best formula among all products I looked into.

Kremotex only features a few basic compounds.

For this reason, its formula is pretty weak.

Kollagen Intensiv costs about $60 normally but you can get it for $36 only.

A jar can last for even 6 weeks (in my case).

Kremotex costs about the same (with the largest discount).

But it's still expensive for its value and quality.

Also, it might not last longer than expected.
Now, Kollagen Intensiv is clearly much better.
It's by far the #1 anti-aging cream I know.
So compared to Kremotex, it's definitely superior from most points of view.
But when it comes to formula and quality/price, the difference is huge.
---
Conclusion
---
In terms of price, I personally don't recommend Kremotex.
It's simply too expensive for its real value – not to mention that I'm not completely sure it's 100% legit.
There's definitely a way better alternative in the market, so I would surely go for that instead.
---
#7 – Kremotex In 3 Ideas
---
Here's how I would summarize my opinion on this product.
1. Basic Ingredients
---
Once again, there's no full list of ingredients given out:
only key ingredients are mentioned

they are pretty basic overall
I personally don't have a good opinion on products of this type.
They are either be too harsh for the skin (rarely) or they are too weak (usually).
That's why having a full formula given out is essential.
2. Suspicious Signs
---
There are several key points that made me question this product:
negative reviews

poor refund policy

hidden charges

no full list of ingredients

limited info about the producer

poor quality
Again, to avoid the hassle of all of these issues, just buy a trusted product from a trusted brand.
And Kremotex doesn't really seem to have that.
3. Quite Expensive
---
There are several reasons why I find it expensive:
a jar is only 30 ml/1.o fl. oz.

its cost starts at $35.99

low quality
At first, it may look like it has a cheaper price compared to others.
But I want to highlight that it's not very effective (based on its customer feedback)..
With that being said, I would say that this product is not worth it.
---
My Verdict – Worth It Or Not?
---
Short answer: Not really.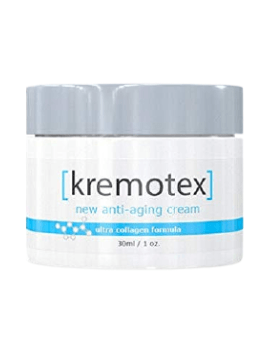 I would surely not recommend this cream:
Unavailable full list of ingredients

Weak formula overall

Negative complaints

Very expensive for its quality

Lacks strong anti-aging ingredients

Very little info about the company
Some people might consider it cheap – and judging after its official website price, that could be true.
But I would say that not even this low price is actually worth it.
So, what do I recommend instead then? A cream called Kollagen Intensiv:
It's made of the best ingredients backed up with clinical studies.

It's one of the few products endorsed by specialists.

Has an excellent effect against the visible signs of aging.

It's a very potent product overall.
This cream is my #1 recommendation because its benefits are clearly the best.
Compared to Kremotex, it's over 10 times superior.
So you will definitely get your money's worth with this alternative.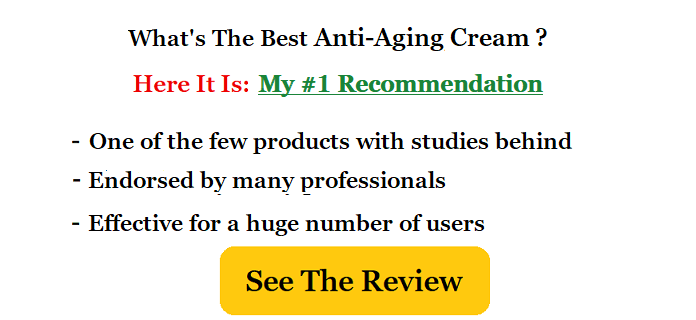 References:
1 – https://www.ncbi.nlm.nih.gov/pmc/articles/-PMC3673383/
2 – https://pubmed.ncbi.nlm.nih.gov/-26424007/