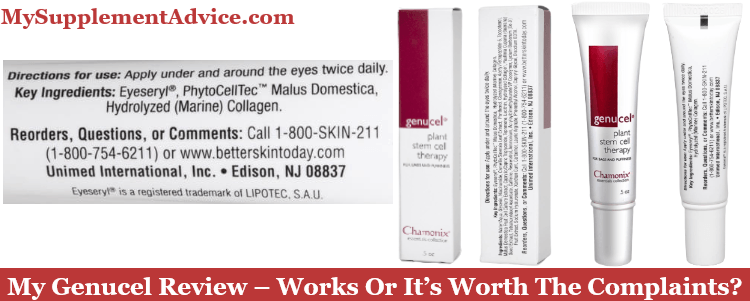 It's time to review Genucel – which is a very popular anti-aging brand, at first sight.
But is it really that good in reality?
I decided to review out its under-eye bags/puffiness cream – which has enough issues:
weak formula

negative user feedback

payment problems
Is there any chance that it's a scam (in any form)?
I tried to dig deep into its details, in order to give you the truth about this product (+ video).
Note: This review is based on my opinion + research on Genucel.
Review Summary
---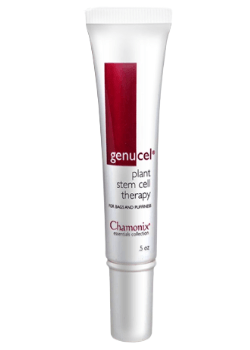 Full Name: Genucel Plant Stem Cell Therapy by Chamonix Skin Care
Product Type: Anti-Aging Cream
Best Actual Price: Around $89
Cheapest Place To Buy: Its Official Website
Designed For: Treating under-eyes issues – it claims to:
reduce puffiness

diminish eye bags

promote a youthful skin
My Rating: 6 out of 10
Recommended?: Not quite – despite its popularity, I'm not a fan of it:
plenty of negative reviews

expensive for its quality

biased 3rd party websites

limited authentic customer reviews
I suggest you go for another anti-aging cream that makes a much better choice, in my view.
What I Liked About It
---
Based on an original technology

Varied ingredients

Made by a reputable company
What I Didn't Like About It
---
Has some patterns to other rip-off products

Biased 3rd party reviews

Limited real customer reviews

A lot of complaints behind

Very expensive
---
Genucel In A Nutshell
---
Genucel is a pretty popular anti-aging brand that contains several products:
anti-wrinkle treatment

puffiness solution

jawline treatment and others
As I said – I will focus on the Under Eye-Bags/Puffiness treatment in this review.
Now, this cream is based on a unique technology.
It's called Eyeseryl® and it claims to have an amazing effect on puffiness:
smooths under-eye skin

about 95% of users noticed an effect
Now – this technology is original and that's what makes Genucel special.
However, there are several things to consider about it.
And if you ask me – the most important one is its quality/price ratio.
One tube contains only 15 ml (0.5 fl. oz.) of product and it costs $89.
That's a red flag for me, honestly.
Plus – it's not practical to pay for that amount of money for a little quantity.
It's true that we're talking about an under-eye product.
So a small quantity should last long enough.
But it's even more pricey for an under-eye product (even as a premium cream).
Besides – it also has some patterns that are specific to scam products:
auto-shipping

hidden charges

difficulty in unsubscribing

payment errors
And honestly – these things are every customer's nightmare.
So I can't really say I would recommend Genucel, despite its popularity.
---
#1 – Claims & Producer
---
Here's what you should know about Genucel Plant Stem Cell Therapy:
which skin problem it targets

who is the company behind

how it works
1. Claims
---
To be honest, Genucel only gives out some very general info on its official website.
For instance – it presents its unique technology Eyeseryl® (which I mentioned above).
Other than that – it claims to be an "art and science merge to naturally deliver silky skin."
What exactly does this mean?:
creates the look of smoother skin around the eyes

promotes visibly healthy skin

tightens the skin

reduces the appearance of puffiness and bags

nourishes the skin

gives youthful-looking skin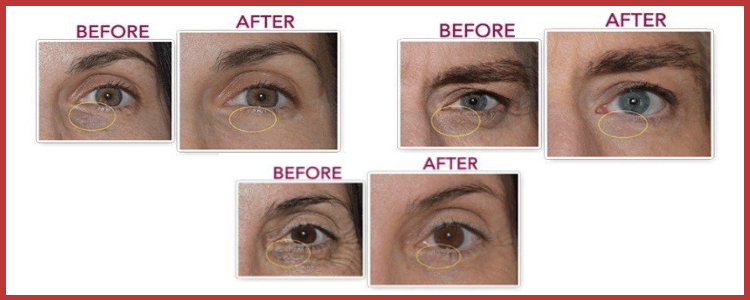 Plus – it states to contain 2x the concentration of its major ingredients (compared to other products).
Now, this claim made me consider that its dosage can be super strong – too strong for some people, in my view.
That's because not all people tolerate the same dosages.
Still, I can't really tell whether this claim is true (or not).
Even so – at first sight, Genucel looks like a promising (and special) product.
2. Company Behind
---
As I do in every review, I look for the company behind the product.
For this cream, the producer is called Chamonix.
I looked over its website and here are some details about it:
offers products for skin, vitamins and hair

product textures include cream, serum, lotion, supplements, etc.

there's a returns and refunds policy available
As for the contact details – the address, contact number and e-mail of the company are given out.
You can also leave your concerns by filling out the form posted on their website.
I also read some reviews about the company on BBB.
And even though it has many complaints – they are not related to its trustworthiness.
So it's an existing and pretty reputable brand.
---
#2 – Formula (7 out of 10)
---
As I said, the full ingredient list is available on Genucel's website.
However – there's very little info on each ingredient (even if some of them can't be found in other products).
Now – judging after its composition, it's not a bad cream at all.
In fact, I would say that it's better than products from the market:
However – its ingredients have no clinical trial behind them.
There is indeed a study on the cream itself – but it's not made by a 3rd party reputable source (like scientific research).
So no matter how original and potent its ingredients look, there's no evidence that they really are so.
Besides, Genucel's cream doesn't even contain any classic ingredient (like Hyaluronic Acid, which is so common in anti-aging creams).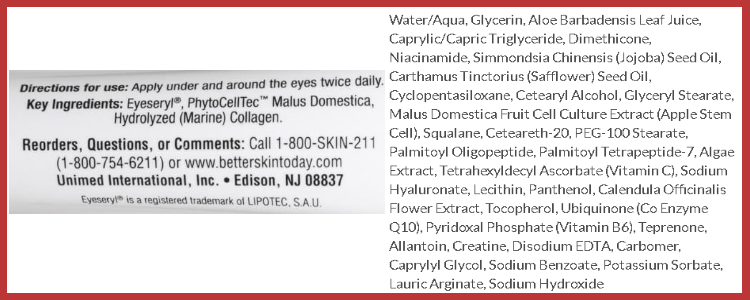 Now – there are 4 key ingredients in this cream, according to its website.
So let's take a closer look at these main substances.
1. Eyeseryl®
---
As I told you, Genucel uses EyeSeryl technology – which is based on the ingredient with the same name.
According to some 3rd party reviews, this ingredient is a type of a tetrapeptide.
And here's how it claims to help:
Apparently – this technology was created by Lipotec, which is a skin care company from Spain.
I'm can't really tell if these 2 brands are connected or if Chamonix simply applied for the use of this peptide.
2. PhytoCellTec®
---
PhytoCellTec is said to be a trademarked term for plant stem cell extract.
Here are the benefits of this substance:
Now, plant stem cell tend to have the same effect on skin as classic plant extracts.
So even though this ingredient seems sophisticated – it's not really so.
3. Malus Domestica
---
According to its website, this is a rare Swiss apple species.
I personally doubt it's a rare species, since it's extremely popular all over the Europe (and even in some parts of US).
Now – here's how it can help:
Honestly, this compound is pretty much the same as the previous one.
They have the same benefits and effect – so I would surely list them all together.
4. Hydrolyzed (Marine) Collagen
---
This compound comes in hydrolyzed form for a reason – and easier absorption:
Also, marine collagen is more bioavailable compared to other types of collagen.
---
Conclusion
---
As I said, the overall formula looks promising on the paper.
But once again – these compounds have no studies behind, no matter how potent they seem.
So Genucel's formula is far from bad, that's for sure.
But my feeling is that it looks a lot better than it actually is.
That's why I would not necessarily recommend it.
---
#3 – Consistency & Dosage (6 out of 10)
---
Here are the things I found out about this cream's texture.
1. Consistency
---
As I mentioned, Genucel has limited reviews – which is why it's hard to find out too much about it.
After doing a careful research, here's how I would describe it:
light to medium beige color

a little thick

light chemical scent
Now – these features are quite common for cream.
So Genucel's product doesn't have something special in terms of looks.
But as I said – there's no photo of the actual product.
So you can only see its actual consistency if you decide to buy it.
2. Dosage
---
Here's how you should use this cream:
Dispense a small amount of product on your fingertips.

Apply it under and around the eye area.

Use it twice daily.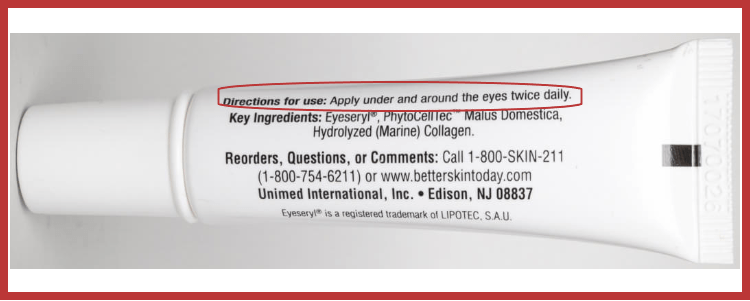 Honestly – I don't think the written directions are very effective.
If you ask me – they lack several aspects:
how to apply it on the skin (circular or upward motion)

if it can be combined with other skin care products

if it is okay to put makeup on top of it
So in terms of instructions, I believe they could be more clear.
That especially since we're talking about such a reputable cream as Genucel.
---
#4 – Results

(2 out of 10)
---
As part of this review, I check out what customers say about this product.
But unfortunately, I couldn't find any real user opinions about this cream.
This situation makes it so hard to judge Genucel fairly.
Note: I only consider authentic reviews, not promotional/fake ones.
1. What People Say
---
Since this cream doesn't have a lot of reviews, I can only mention what's written on:
3rd party websites

its own product website
However – I doubt those reviews are very authentic and unbiased.
Either way, here's what I found on this cream:
some of the reviews sound generic

many comments are not specific regarding the benefits of the product

all 3rd party reviews have the same formatting

words are written in a promotional tone

none of those reviews mentioned real customers
If you have time, go read the reviews and judge whether they are legit or not.
The lack of enough authentic customer reviews is a bad thing – because that will tell if the product works.
Besides, I found some complaints on BBB.org and most of them are about:
problems with unsubscribing

poor customer service

problems with payments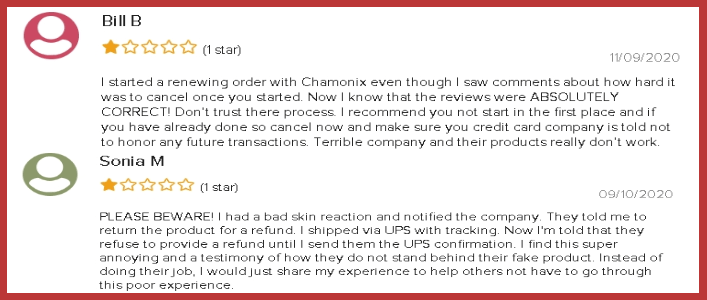 Although these are considered to be authentic, their overall experience is negative.
That's why I don't have a great opinion on Genucel.
I couldn't find some positive reviews that you can count on (in terms of authenticity).
---
Conclusion
---
This cream's customer feedback is very sketchy.
There are no real reviews (except those from its own website and from 3rd party websites).
And those statements sound really biased and promotional.
This can be considered quite a red flag, in my own opinion.
So if you ask me, I would rather go for a better option that is more effective and praised.
As for this cream, I wouldn't recommend it.
---
#5 – Side Effects

(6 out of 10)
---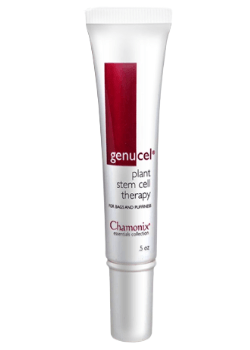 Since this product has limited customer reviews, it's hard to tell if it causes too many side effects.
One comment from BBB.org claims the user's skin reacted very badly to this cream.
Still – that's the only complaint of this kind.
Now – usually, products of this type lead to 3 types of effects:
they don't work at all

they do their job pretty well

or they are too strong for the skin
But unfortunately – the middle case isn't the most common.
The other two results can be caused by the following facts:
weak overall formula

double concentration of the key ingredients

cheap ingredients

compounds that can cause allergy
Side effects are quite common to any skin product – and that's normal.
In fact, skin products are a category that causes secondary reactions a lot more than others.
That's because not all formulations are suitable for all skin types.
That's why you really need to find a product that suits you.
To minimize side effects, always check for the ingredients first.
---
#6 – Price

(2 out of 10)
---
Honestly, Genucel Plant Stem Cell Therapy is very expensive and not practical at all.
So obviously – it's not a good deal in any case, if you ask me.
1. The Exact Price
---
This cream is currently unavailable on Amazon.
If you ask me, the most probable reason is that it is a subscription offer.
That's because Amazon doesn't always allow subscriptions.
Now, since the product is only available on its official website – let's focus on that one.
Here are the pricing options from Chamonix:
The standard price is $89/tube

There's a 1+1 offer ($133.50)

A tube has 15 ml (0.5 fl. oz.)

Free shipping is included

There's a money-back guarantee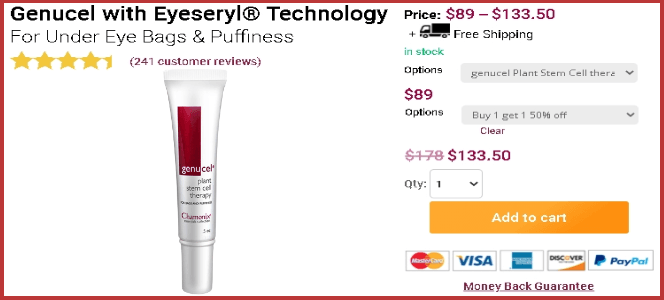 Honestly – these prices are literally huge.
I don't know too many under-eye creams that cost a little fortune, as Genucel does.
But there's more than its astounding price.
According to several reviews – after your first purchase, you are automatically subscribed.
However, there's a certain box you need to uncheck before getting to the payment page.
Apparently, that box is automatically checked (which isn't fair at all, if you ask me).
That's pretty tricky – since there are so many complaints about having a hard time unsubscribing.
So I don't consider this cream a good option at all.
2. Competitors' Price
---
I only want to compare this cream with my #1 recommended anti-aging product.
This product is called Kollagen Intensiv: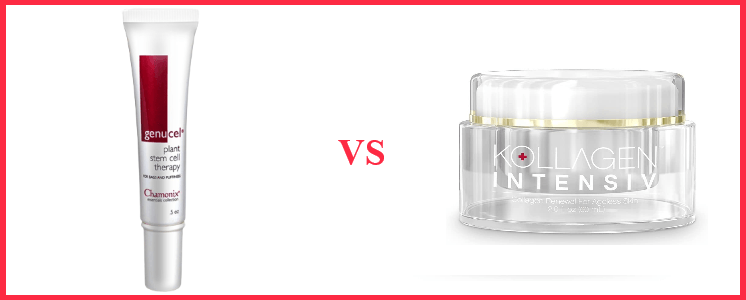 Kollagen Intensiv has an excellent and potent formula.

Genucel has promising ingredients (but mostly on paper).

Kollagen Intensiv costs around $60 but you can get it for about $436.

Genucel costs $89 normally and $133.50 for 2 tubes.

A jar of Kollagen Intensiv can last even 6 weeks, in my case.

While a tube of Genucel is only 15 ml (0.5 fl.).
Now – it's worth noting that Kollagen Intensiv is an anti-aging cream designed for the entire face.
On the other hand, Genucel's product is only meant for the under-eye area.
However, Genucel is still way pricier overall (despite being only a very local product).
So between these 2, Kollagen Intensiv is a much better option.
It doesn't focus on the under-eyes – but also on the whole face and neck.
And overall – it's a way better investment for your money.
---
Conclusion
---
Genucel has many complaints when it comes to its pricing.
And judging by how much it costs, they are totally understandable.
So there's no way I could recommend a product that costs a small fortune.
Not to mention that it's not even a general anti-aging cream (but an under-eye one).
When there are so many better alternatives, there's no way Genucel is a worth buying option.
---
#7 – FAQs
---
In this chapter, we're going to quickly run through the FAQs about Genucel.
Note: I might repeat something I already mentioned, but it's easier to spot here.
1. What are the promises of this product?
---
The promise of Genucel is to deliver silky and youthful-looking skin naturally.
It works by promoting smoother and tighter skin around the eyes.
Also – it claims to reduce the appearance of dullness and puffiness.
2. What are the recommended usage instructions for this product?
---
Actually – using Genucel is pretty simple.
You just need to apply a small amount around your eye area.
Also – it is recommended to apply the cream twice daily for optimal results.
3.  Can I combine it with other skincare products?
---
Yes – you can combine Genucel with other skincare products.
It doesn't appear to have a strong active ingredient that may conflict with other active compounds.
So with that, it's suitable for use alongside your existing skincare routine.
4. Are there potential side effects associated with using the product?
---
It's hard to determine the potential adverse effects associated with Genucel due to limited user reviews.
But one customer complained about experiencing a negative skin reaction.
Other than that, there's no other feedback since the reviews are also very few.
So if you want to be sure, read the list of ingredients first to know if you're allergic to one or not.
5. How much does the skincare product cost?
---
Genucel is exclusively available on its official website.
The standard price is $89/tube and the 1+1 offer is priced at $133.50.
In addition to that, there's an automatic subscription enrollment after the first purchase.
You can always avoid that by unchecking a certain box before proceeding to the payment page.
---
#8 – Final

Conclusions
---
Here's how I would sum up my opinion about Genucel.
1. Apparently Good Formula
---
In terms of ingredients, this cream kind of disappointed me:
2 key ingredients are about the same (Malus Domestica and PhytoCellTec)

formula doesn't contain classic anti-aging compounds

there are other substances worth highlighting 
Now – the formula itself looks better than that of many products.
But it's not as good as it seems, in reality.
So I wouldn't praise it too much at this chapter.
2. Limited Customer Reviews
---
This cream doesn't have any opinions that look very authentic.
The only exception are its complaints on BBB:
many users say they were charged extra

others complain they couldn't quit the auto-shipping
But in terms of praises – this cream doesn't have any authentic ones.
So I don't have a lot of trust in it, from this point of view.
3. Very Pricey
---
If we consider the quality, credibility and quantity of Genucel, it is very expensive overall:
a tube costs $89

a tube only has 15 ml (0.5 fl. oz.)

has a weak formula
Without knowing how it really works, it's like you're blindly buying a product.
So in short, it's not worth it.
---
My Verdict – Worth It Or Not?
---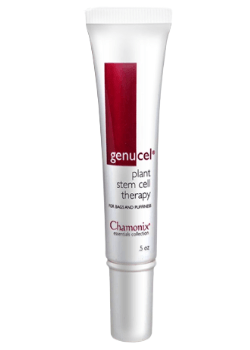 Short answer: Definitely not worth it.
If you ask me, it's not a rip-off, since it has such a reputable producer.
But it's simply not a product I would recommend:
Formula could be much better

Limited authentic customer reviews

Auto-subscription trick

Payment problems

Hard to unsubscribe

Biased 3rd party reviews

Very expensive overall

Pretty small quantity
I believe these reasons are well enough for me not to recommend it. 
It's totally up to you whether you want to give it a try or not – but as for me, I would surely not.
What do I recommend instead? Another cream called Kollagen Intensiv:
has some potent ingredients backed up with studies

its formula is very effective

the price is a lot more worth it

no purchase problems

it targets the whole face and neck (not only the under-eye are)
So in my view, Kollagen Intensiv is a way better option.
Once again – you can go for any of these products, depending on your preference.
But if you want to get your money's worth, I would rather recommend Kollagen Intensiv.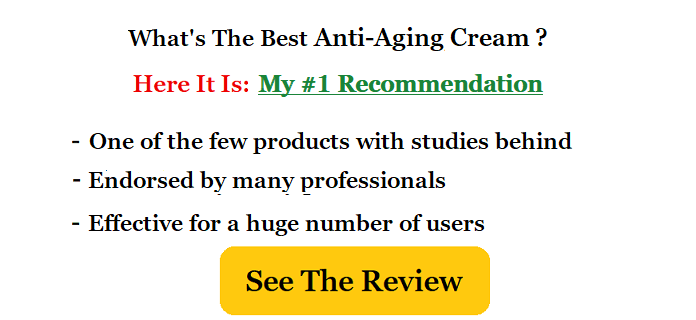 References:
1 – https://www.ncbi.nlm.nih.gov/pmc/articles/-PMC2923951/
2 – https://www.ncbi.nlm.nih.gov/pmc/articles/-PMC5674215/
3 – https://www.ncbi.nlm.nih.gov/pmc/articles/-PMC3437301/