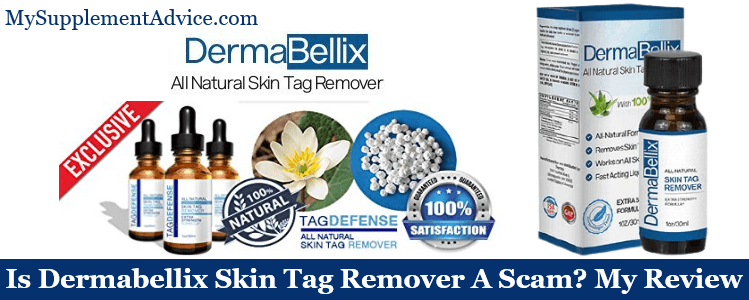 It's time for my Dermabellix Skin Tag Remover review – a product that doesn't look good at all:
no full list of ingredients

a lot of negative reviews

questionable patterns
So is Dermabellix Skin Tag Remover a scam?
At first sight – it has all chances to be one.
And after analyzing it in detail, I noticed some red flags that I'm about to show you in this review.
Note: This review is based on my opinion + research on Dermabellix Skin Tag Remover.
Review Summary
---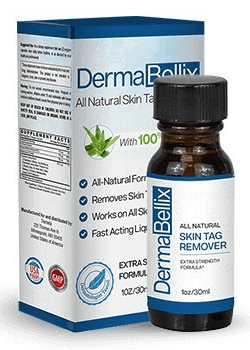 Full Name: All Natural Skin Tag Remover by DermaBellix
Product Type: Skin Moles & Tags Remover
Best Actual Price: $60 (Currently Unavailable)
Cheapest Place To Buy: Amazon
Designed For: Quick skin tags removal
My Rating: 2 out of 10
Recommended?: No – there are a lot of weird things about this product:
no info/background of its producer

a lot of complaints from previous users

no disclosed formula
Instead, I strongly suggest you try the best skin moles & tags remover I know (it's a much better choice).
What I Liked About It
---
Contains a herbal-based ingredient
What I Didn't Like About It
---
No solid company background

Full list of ingredients is not disclosed

A lot of payment issues and complaints

Info only available 3rd party websites

Risky results (either effective or very harmful)

Limited authentic customer reviews

Many complaints from previous users

Can cause side effects

Expensive for its value
---
Dermabellix In A Nutshell
---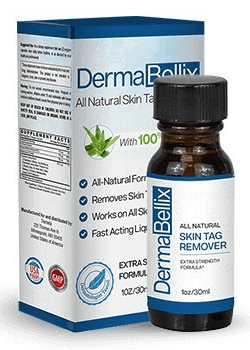 At first, this product looks like a normal skin tag removing oil.
But as I dig deeper into my research about it, I started to question everything.
First of all – there's no solid background about the producer.
And this can only mean 2 things:
brand was reported and closed down (due to many complaints)

company is hidden because of its multiple fees/charges
Aside from the points above, I also asked myself some questions:
Why is the product currently unavailable everywhere?

Where can you find the full list of ingredients?

Are there any chances that it's just a re-branded product?
Now – if you look closely, this product actually follows the sketchy patterns of scam products.
That's why I believe there's a high chance that DermaBellix is also a scam.
Again – it's up to you to decide for yourself.
But there are simply too many weird things about this product to ignore them.
Overall, I strongly suggest you skip it and go for other alternatives.
---
#1 – Claims & Producer
---
Since this product doesn't have an official page, I will just try to give you the info I found:
who is the company behind

how it works

which skin issues it targets
1. Claims
---
Based on my research, Dermabellix claims to be an all-natural painless skin tag remover.
Also – it can be used in several areas (besides the face):
neck and

armpits

groin folds

under the breast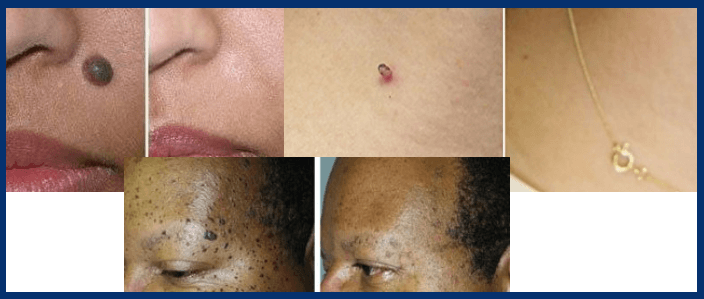 Now – some 3rd party websites also mentioned that this product claims to work in just 8 hours.
Honestly – there's no way I could believe these claims.
I kept saying throughout my reviews that no skin tag remover can work so fast.
If it did – no one would ever have their skin tags removed by dermatologists.
Plus, Dermabellix really seems like a questionable product.
So this claim is even harder to believe.
If it really was that effective, it should have at least a proper platform/website.
2. Company Behind
---
The company has the same name as the product itself (DermaBellix).
But throughout my research, I couldn't find any solid info about it.
There was only one website that featured some negative reviews:
people were charged even after the cancellation

they were saying everything about this product is a scam
Honestly – this doesn't sound too encouraging.
So if you ask me, I would never recommend a product of this type.
---
#2 – Formula (3 out of 10)
---
Again – this product has very little info and the formula is part of what is missing.
I only found some of its ingredients (allegedly) on some third-party websites.
Still – the few compounds that are given out are pretty useless:
2 ingredients are helpful for soothing the skin

another ingredient is helpful for prevention
Basically – there's no ingredient that will actually remove the tags/moles.
So in terms of the actual effect – this product seems extremely weak.
But let's see what are the compounds inside this product.
1. Tea Tree Oil
---
This plant extract actually has some real benefits when it comes to skin:
works as a local anti-inflammatory [1]

has some anti-microbial properties

soothes and reduces the swelling
Now, I assume the role of this oil is to soothe the skin after the tag removal.
But if it's used as an active ingredient (to actually remove the tag) – it's surely not strong enough.
2. Peptides
---
This group of ingredients is very common in skin products (especially anti-aging ones).
That's because it has several major benefits:
skin rejuvenation

firms skin [2]

prevents breakouts
Like tea tree oil, the role of this ingredient here could be to restore the skin after the tag removal.
But once again – it's not involved in the actual process of removing the tag.
3. Cancer Prevention Agents
---
Now – there are no details about which exact agents are inside this product.
However, I don't really understand its point:
skin tags/moles aren't typically cancerous

if they are, they tend to grow really fast

if that's the case, you should consult a doctor immediately
So honestly – these cancerous prevention agents make no sense in this product.
---
Conclusion
---
Honestly – I'm still confused about how this product actually works.
It doesn't have a main ingredient to remove skin tags -so I don't really see its point.
Plus, trying a sketchy product is definitely not safe.
That's why there's no way I could recommend it.
---
#3 – Consistency & Dosage

(2 out of 10)
---
As expected, there's no clear data about what this cream looks like.
One article claims this product is a cream, while others say it's an oil.
So it's really hard to tell for sure.
But luckily, I saw one comment stating that it looks just like water.
So from what I found out – here are some of its consistency features:
yellowish color

slight menthol scent

no oily/shiny finish (on the skin)
In terms of how you should use it, there's obviously no clear info.
So what I try to point out is that this product can't be trusted, in my view.
So regardless of what it looks like, I don't really recommend it.
---
#4 – Results

(2 out of 10)
---
Normally – I check the reviews of any product to see how it works for most people.
Obviously, it won't have the same effect on everyone.
That's why it's so important to see how many people it actually works for.
Note: I only consider authentic reviews, not promotional/fake ones.
1. What People Say
---
I didn't expect to find any authentic customer reviews for this product.
But surprisingly, I found some on Amazon (only a couple, obviously).
So here are the reactions of people who tried this product (almost all are negative):
The reviews under 3-5 stars are very vague.

A lot of people said it doesn't work at all.

Some mentioned the hidden fees and refund problems.

Others even said it's just a waste of money.

Many complain about being automatically subscribed for monthly shipping.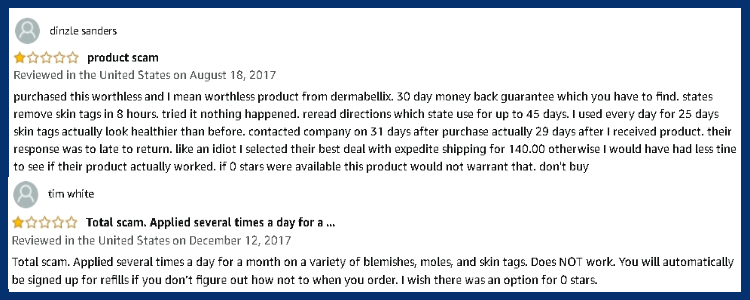 I also want to highlight that Dermabellix only got 2.8/5 stars (which is very low).
This can only mean one thing – that customers didn't like it.
It's true that there is only a small number of reviews overall.
But given this product's features – it's quite obvious that it's a pretty useless product.
---
Conclusion
---
Based on the testimonials, this product really is a rip-off.
No user saw any improvement, nor experienced any skin tag removal.
So it's quite obvious that this product doesn't work.
That's why there's no way I could recommend this type of scam to anyone.
---
#5 – Side Effects

(4 out of 10)
---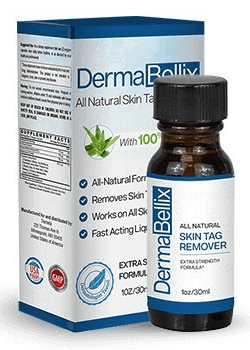 Honestly – this product can be dangerous since we don't know its exact composition.
It's true that it doesn't have any complaints about side effects.
But its total number of reviews is very small – so that's not surprising at all.
And judging from its few ingredients that are given out, it's pretty risky:
no concentrations available

you can't tell what exactly is inside it
Now – as I told you, I don't consider the lack of complaints about side effects a good thing.
That's because legit products tend to have reviews about side effects as well.
So side effects are pretty normal in any product (as long as they are mild).
But overall, Dermabellix can be risky and dangerous.
---
#6 – Price

(2 out of 10)
---
Honestly – no matter what the price is, Dermabellix is still very expensive.
That's because of its overall features and the fact that it's pretty bad.
But the big surprise is that it doesn't give out a standard price (which is a huge question sign).
1. The Exact Price
---
Now, the only place where I saw a product listing for this cream is on Amazon.
And here's where you can find authentic reviews as well.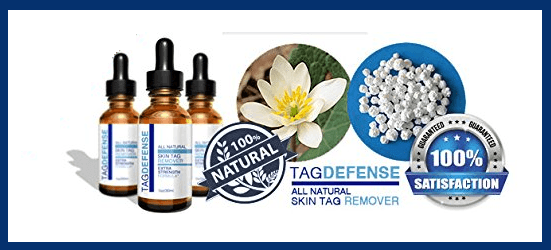 However – it's currently unavailable and there's no other offer connected to it.
Now – based on a 3rd party website, Dermabellix costs $59.97.
That's the only price I could find – so I can't guarantee whether it's the right one or not.
But to be honest, Dermabellix does look like the kind of product that would charge people so much.
So this price is completely possible.
But as you can guess – it's extremely (and exaggeratedly) high.
Also – I haven't found any info on its availability.
That's why I can't tell whether you will ever be able to find it again or not.
But honestly – its unavailability is a great thing, given its terrible value.
Since you can't find it, you're not in danger of getting scammed.
And last but not least – there are a lot of complaints about auto-shipping and hidden charges:
many users say they were placed on a monthly shipping

however, they never agreed to this

their cards were charged without their consent

some even claim they never received the order
So Dermabellix has some major issues when it comes to pricing.
There's no way I could advise you to buy a product of this type, under any circumstances.
2. Competitors' Price
---
I want to introduce you to a much better alternative – my #1 skin tags & moles remover.
This product is called Amarose:

Amarose is made of natural ingredients and has a very potent formula.

DermaBellix doesn't even have a full list of ingredients.

Amarose is proven to be effective by a lot of people.

On the contrary, DermaBellix has a lot of complaints and looks like a scam.

Amarose can be bought for $60 normally.

In the best case, but you get it for $39 (discounted).

DermaBellix costs around $60 also, but it's currently unavailable.

It doesn't seem to offer any discounts for larger quantities.
Honestly, it should be obvious by now which product is superior.
Amarose is way better than DermaBellix in so many different aspects.
Both products cost about the same – but their quality is totally different.
---
Conclusion
---
DermaBellix is a very pricey product overall.
But fortunately – it's currently unavailable (and it's been so for quite a while now).
That's probably because of all the complaints it has.
And given its (probably) huge price, it's definitely not worth your money.
That is especially when there are so many better alternatives out there.
---
#7 – Final

Conclusions
---
Here's a summary of my opinion on this product.
1. Suspicious Ingredients
---
Again – there's no available list of ingredients for this product.
This situation can lead to some serious issues:
severe allergic reactions

no effect on tags/moles at all

harmful to your overall health
Since you can't tell what's inside a product, you can't even guess how your body reacts to it.
Some people are allergic to certain compounds – that's why a missing formula is dangerous.
2. Limited Info
---
The overall image of this product is not good at all:
no company info/website

negative reviews

no full ingredients list

no way of order cancellation
In order for a product to be trusted, it should come from a reputable brand.
And this includes a solid background and a proper product presentation.
Obviously – this product doesn't have any of that.
3. Very Pricey
---
Lastly – I don't think there's a price that is low enough for a product like this.
It's like you're just giving away your money and getting nothing from it.
Now, Dermabellix doesn't even have a clear price.
But according to a 3rd party review – it costs around $60, which is a lot.
So if you ask me, just buy other products that cost the same or even less.
Many of them are a lot more effective – and most importantly, safe.
---
My Verdict – Worth It Or Not?
---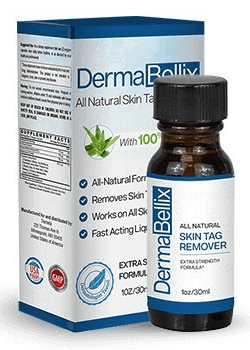 Short answer: Definitely not worth it.
It looks so much like a scam (or at least it follows the patterns of one):
No full list of ingredients

Limited info about both the product and company

Hidden charges and auto-shipping

Limited authentic customer reviews

A lot of complaints from customers

Very pricey for its value

Higher risk of side effects
Again – there are some reasons why it's currently unavailable anywhere.
And if you ask me, it's because of its questionable patterns and issues.
So better save your money when it comes to a product like this.
But what do I recommend instead? A product called Amarose:
Natural ingredients and potent formula

Proven to be effective in removing skin tags

Comes from a good company

Lower risks of causing adverse reactions

Gentle and safe for the skin
Amarose is my #1 recommendation because it's better in all aspects.
So I advise you to save your money and go for a product that actually works.
It has a long money-back guarantee, so that's the best proof that it's definitely effective.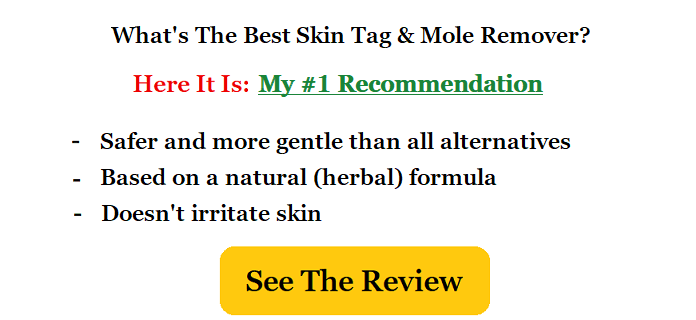 References:
1 – https://pubmed.ncbi.nlm.nih.gov/-22998411/