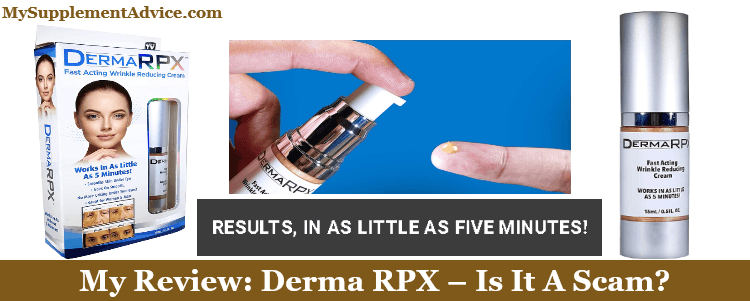 It's time for my Derma RPX review – a product specially formulated to treat under-eye area problems.
Right away, I would say that it's far from a good choice:
basic ingredients

negative reviews

limited info
So is this product really worth buying – or could it actually be another scam?
I analyzed it in detail so I will tell you the truth about it.
Note: This review is based on my opinion + research on Derma RPX.
Review Summary
---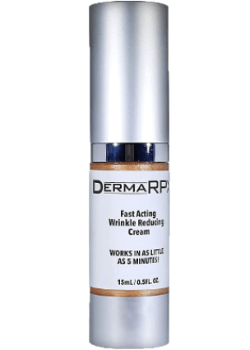 Full Name: Fast Acting Wrinkle Reducing Cream by DermaRPX
Product Type: Anti-Aging Cream
Best Actual Prize: Around $20
Cheapest Place To Buy: Its official website
Designed For: Tightening the skin– it claims to:
treat under-eye problem

smoothen the skin

reduce fine lines
My Rating: 2 out of 10
Recommended?: Definitely not – it's not a good choice at all:
little info about the company

a lot of negative comments

quite pricey for its credibility

no long term effect
I personally suggest you to go for the best anti-aging cream from the market instead.
What I Liked About It
---
Has an official website

Has several authentic customer reviews
What I Didn't Like About It
---
No major anti-aging ingredients

Weak formula overall

A lot of negative comments

Little info about the company

Quite expensive

Biased 3rd party websites

Can cause side effects
---
Derma RPX In A Nutshell
---
The first thing that I noticed about this cream is how fast it starts working.
Or at least – that's what it claims.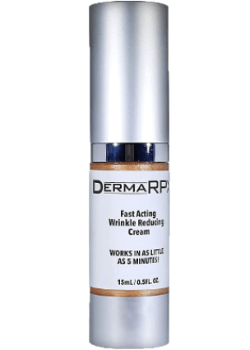 But after a thorough research, I found out that there's no real info about its brand.
This makes me question if this cream is legit or not.
Usually, products presented like this only make me think about 2 things:
illegitimate brand

hidden charges
Here are also some of the questions that came up during analyzing this product:
Why is there no solid info about the product's manufacturer?

Is there any chance that this a re-branded product?

Does it really help with under-eye problems?

Are the 5 star reviews (Amazon) from legit customers?
The absence of important info is already a red flag, in my view.
This means that they could be hiding something or that it's not a legitimate brand at all.
Again, it's up to you to judge if you want to try this cream or not.
But in my case, I would say that it's better to invest in a good alternative.
---
#1 – Claims & Producer
---
Here are some general facts I can give you based on the info about this cream:
how it works

what skin problem it targets

who is the producer
1. Claims
---
The cream has limited details – both from its website and from its Amazon listing.
But this claim caught my eyes: "results, in as little as five minutes!"
These are the results it actually means:
seamless application

made for men and women

can be used with our without makeup

makes you feel great

It also says that it goes well with makeup and it won't cause any caking under the eyes.
Honestly, aesthetic products that give fast results are not new.
So that's far from being a reason for trust – on the contrary.
Also, it's hard to trust this product because the list of ingredients is not even present on the official website.
That's usually a very big question sign.
2. Company Behind
---
Based on its Amazon listing, this product is made by a company called Derma RPX.
But upon scrolling down to the bottom part of their website, it says Derma Max.
At this point, I don't know which one to trust.
But one sure thing is that both companies mentioned don't have a solid background.
These are the things I noticed with the official website and the company itself:
no other products associated with it

asks for the credit card info and billing address right away

does offer a return/refund
I would tell you not to trust a brand right away (even if it has an official website).
Always do your research first.
---
#2 – Formula (2 out of 10)
---
When it comes to its website itself, this cream doesn't have a full list of ingredients.
Still – there are some listed on Amazon and 3rd party websites.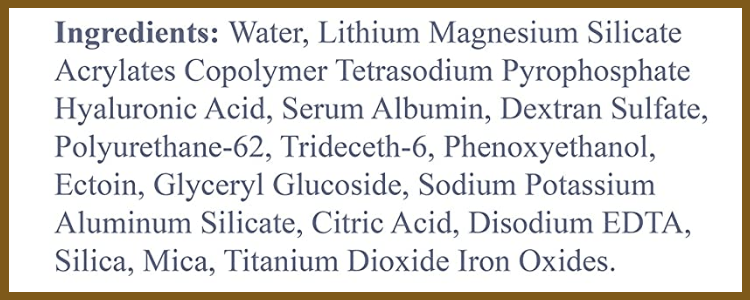 In short – we really can't tell what's the cream's composition.
This fact makes it very risky to buy, if you ask me.
So let's take a look at the ingredients I found connected to it.
1. Hyaluronic Acid
---
Most high-quality skin care products have this component.
That's because of its amazing benefits :
retains moisture to the skin [1]

creates plumping effect

reduces visible fine lines and wrinkles
Keeping skin hydrated will avoid folds, which tends to lead to visible signs of aging.
2. Minerals
---
Besides Hyaluronic Acid, this is the other ingredient mentioned on.
The specific mineral present is called Mica:
creates a natural shimmery finish

reflects light from the face [2]
Basically, I consider this ingredient as having aesthetic purposes only.
Since it deflects light, the focus on wrinkles and fine lines is deflected too.
3. Other Ingredients
---
There are several components mentioned additionally:
Glyceryl Glucoside – reduces itching

Acrylates Copolymer – smooths bumpy texture

Silica – improves collagen production [3]
I would say that these ingredients are rather weak – so they won't have some major benefits in wrinkles.
---
Conclusion
---
Overall – I don't think that these ingredients will help with wrinkles too.
In fact – I only consider this cream rather an aesthetic product.
So it will definitely not help to treat the problems from the inside and out.
Without the photo from Amazon, I wouldn't have any idea about the whole component of this.
But still – I don't trust this info because it doesn't come from the official website.
---
#3 – Consistency & Dosage (3 out of 10)
---
Don't expect to see a lot of info for this chapter but I will try to give you all I could find.
1. The Consistency
---
If there's any way to describe this cream, here's what you should know:
light to medium beige color

slightly thick consistency

light chemical scent
Based on its looks, there's nothing amazing about it.
I also noticed that the photo showing the cream (on Amazon) looks edited.
2. The Dosage
---
These are the instructions on how to use the cream:
Wash and dry the face until there's no moisture left.

Pump a small teardrop amount of the product in your fingers.

Tap the product lightly on the under-eye area and any wrinkles.

Wait 90 seconds to 5 minutes before applying any makeup.

It says to start working in as little as 90 seconds.
Honestly, that sounds pretty impossible to me.
Plus – there's no info about how long the product's effect will stay.
I assume you need to apply it once in the morning or whenever needed.
But keep in mind – products like this don't stay all day because water or sweat will wear it off.
---
#4 – Results

(4 out of 10)
---
I looked at the customers' opinions to see how this product works.
The point is to avoid giving you a biased view.
So let's take a look at the comments of people who bought it from Amazon.
Note: I only analyzed authentic reviews, not promotional or fake ones.
1. Positive Opinions
---
It's a little suspicious that there aren't any reviews about this product on its official website.
Regardless, I lean more on the reviews on Amazon because I think they are more honest.
Overall – it got 3.5/5 stars.
Let's see what these satisfied customers say about this product:
Some notice their wrinkles disappear.

Others feel they appear younger.

The rest testify it works.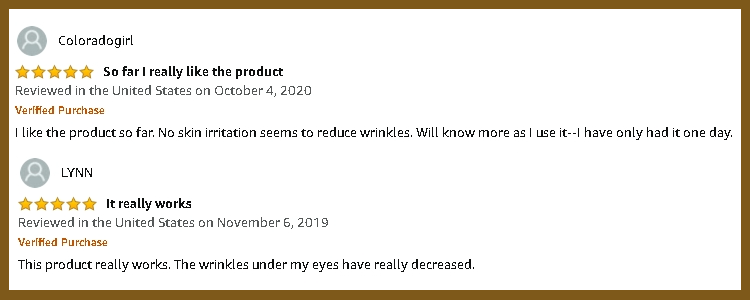 Basically – there's nothing more about these reviews, to the point that most look like paid comments (in my view).
But in terms of results, this cream seems to work – based on these opinions.
2. Negative Opinions
---
Just like any item sold on Amazon, this cream also has negative reviews.
Let's take a look at the complaints of people who tried it:
A lot of people say that this doesn't work at all.

Some promise to never buy again.

Others strongly don't recommend it.

One customer experiences that it leaves crusty clear film once it dried.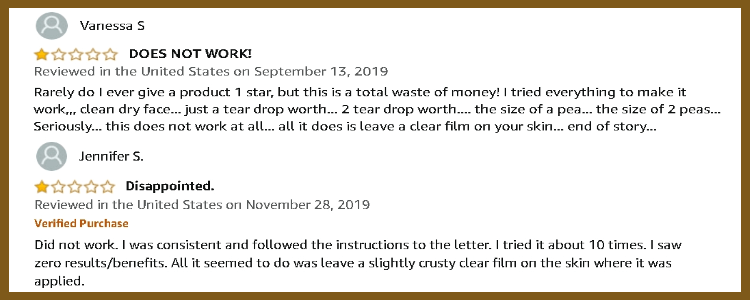 I would say that this product is legit – because people received and tried it.
However – having enough complaints that it didn't work makes it look like it's just for show.
---
Conclusion
---
Whether this product is legit or not, I would not even try it.
Considering its positive and negative comments, there's no chance that I would recommend it.
The ingredients are not amazing and the majority of the reviews seem biased.
Overall – I suggest you try some better alternatives out there.
---
#5 – Side Effects

(5 out of 10)
---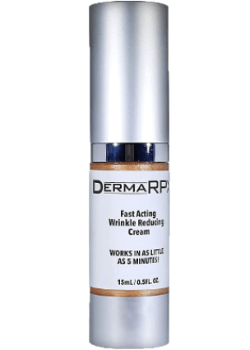 Upon reading the customers' reviews, I didn't encounter any comments about side effects.
But if you ask me, these issues can appear while using this cream:
Skin irritation

Eye irritation

Itchiness/burning sensation
These reactions are not too dramatic and they can be experienced in almost any product.
If some people do experience these things, I would say they are rather isolated cases.
So in short, these issues probably won't happen to most users.
---
#6 – Price

(2 out of 10)
---
I would say that Fast Acting Wrinkle Reducing Cream by Derma RPX is very expensive.
Considering its components, it's not a good choice, in my view.
1. The Exact Price
---
You can buy DermaRPX from its official website and Amazon.
Between these two, you can buy it cheaper from its own website.
But if you're looking for reviews first, better go for Amazon.
Let's take a look at the deals offered by Derma RPX's website:
A bottle costs $19.99

It offers a discount upon subscription

There's an additional payment for state tax
Now, the subscription offer includes a 60-day supply delivered every 60 days.
Plus – it comes with a discounted price of $19.95/bottle and free shipping.
But I would surely not recommend it (neither in this cream nor in any other).
On the other hand, these are the perks you can get if you buy from Amazon:
A Bottle costs $29.87

It offers free delivery on selected dates

It offers $50 off upon Amazon Rewards Visa Card approval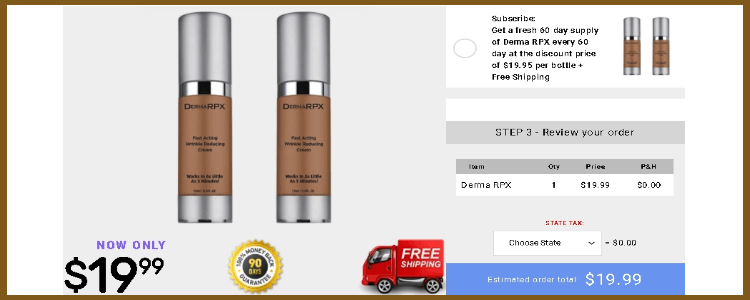 You should also know that a bottle only contains 15 ml (0.5 fl. oz.).
Considering the amount that you probably need to achieve the smooth effect, you may need a higher quantity per month.
It is also advised that you can apply it to other areas with wrinkles other than the under-eye.
This only means that this will not last long.
2. Competitors' Price
---
I only want to compare this cream with the #1 recommended anti-aging product I know.
I am talking about Kollagen Intensiv: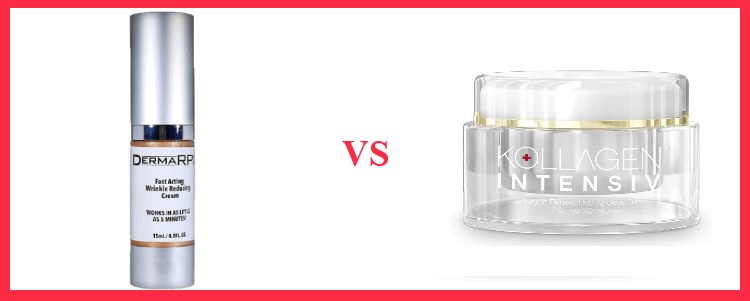 Kollagen Intensiv has the best formula in the market with ingredients in an excellent form.

Derma RPX has fewer components and a weak formula.

Kollaegn Intensiv costs about $60 normally but you get it for almost 50% off ($36).

In my case, a jar can last for even 6 weeks.

DermaRPX is cheaper but it lacks strong anti-aging ingredients.

Also, a bottle might not last longer than expected.
It's obvious that Kollagen Intensiv is the best option between these two.
Besides having a higher quantity, it also has the best ingredients backed with clinical studies.
Not only that, it has some strong anti-aging components to combat signs of aging.
Plus – the advantage you will get for its price is a good deal overall.
That's why it remains my #1 recommendation.
---
Conclusion
---
I personally don't recommend Derma RPX Fast Acting Wrinkle Reducing Cream:
weak overall formula

expensive for its quality

not worth the money
I'm not saying that it's a bad product at all.
But there's a way better alternative on the market that's worth your penny.
---
#7 – DermaRPX In 3 Ideas
---
Here's how I would sum up my opinion on this product.
1. Weak Formula
---
I have already mentioned that there's no official list of ingredients on the official website.
The only mentioned components on Amazon are Hyaluronic Acid, Minerals and a photo.
These facts can only result in the following:
might be too harsh for the skin

may not give any benefits at all

might cause an allergic reaction to some
But still, there's no official list of ingredients from their very own website.
This means that you can't trust what's inside this product fully.
2. Lacks Info
---
Another disadvantage of this cream is its lack of important info.
It sure does have an official website and people receive a package from them.
However – these are not enough reasons to trust it.
There could be a possibility that it's either a rebrand or it's not a registered business at all.
I suggest you just buy from a trusted company/brand.
3. Quite Pricey
---
These are the reasons why I don't consider it a good deal:
a bottle (15 ml/0.5 fl. oz.) costs $19.99

weak overall formula

not trusted company behind
I would say that the cheap price is not worth it.
It's better to look for a better alternative that will give you your money's worth.
---
My Verdict – Worth It Or Not?
---
Short answer: Not really.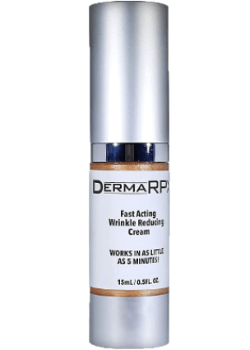 It's not a bad choice but it's not something I recommend either:
Works as an aesthetic product

Only has a short-term effect

No actual list of full ingredients (on their website)

Little to no info about the company behind

Lacks classic anti-aging ingredients

Does not treat the real cause of skin aging
Even if I don't consider it a scam, there's still a far better product for anti-aging.
So, what do I recommend instead then? A cream called Kollagen Intensiv:
Has the best ingredients backed up with clinical studies.

Contains strong anti-aging compounds.

Has excellent effects against visible signs of aging.

Lasts longer.
This is my #1 recommendation because even if it's pricier, it can benefit you from the inside and out.
So if you want to get your money's worth, go for Kollagen Intensiv instead.
Overall – I consider it as the best choice.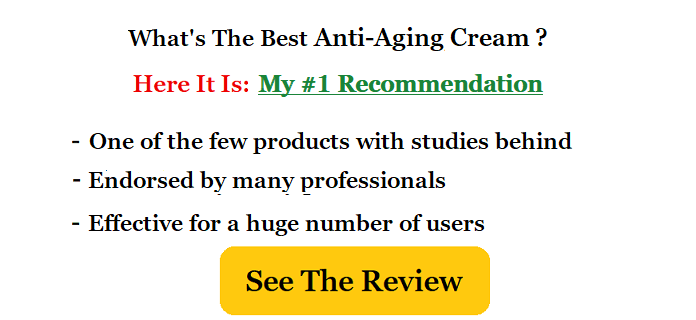 References:
1 – https://www.ncbi.nlm.nih.gov/pmc/articles/-PMC3970829/
2 – https://www.ncbi.nlm.nih.gov/pmc/articles/-PMC5615925/