Let's review Snap Kitchen meals (for weight loss) – a program that is meant to help you get (and stay) in shape.
However, does it really work?
How does this program differ from many others on the market?
In other words – is Snap Kitchen what you need for your weight loss goals?
This article will provide all the details.
Note: This review is based on my own research + analysis of Snap Kitchen.
Review Summary
---
Full Name: Snap Kitchen by Snap Kitchen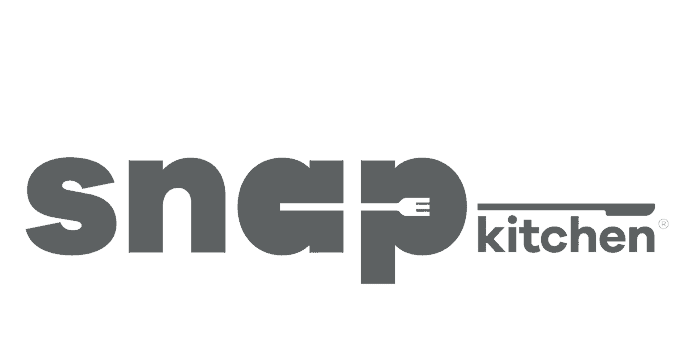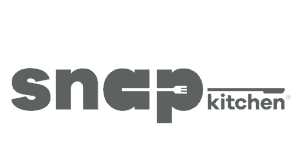 Product Type: Weight Loss Food
Best Actual Price: $11.34 per meal (12 per week)
Cheapest Place To Buy: The official website
Designed For: Delivering ready-made meals that help you lose weight.
My Rating: 6 out of 10
Recommended?: Not that much – it's pretty mediocre:
not organized in diet plans

risky delivery service

doesn't offer much bang for your buck
As such, I wouldn't jump in and subscribe to this program, if I were you.
I assure you that there are much better options out there in terms of both quality and price.
What I Liked About It
---
Good for weight loss

Very convenient and t

ime-saving

The food is preservative and artificial sweetener-free

The entire menu is gluten-free

You can pick up your order yourself (Texas only)

Pretty affordable
What I Didn't Like About It
---
The food is frozen

Lacks proper diet plans

Little information regarding its potential for weight loss

Menu rotation is too long

The list of foods could be more diverse

Customer complaints regarding the food's taste

Potentially faulty delivery service
---
Snap Kitchen In A Nutshell
---
As the name suggests, Snap Kitchen is dedicated to satiating your hunger in a snap.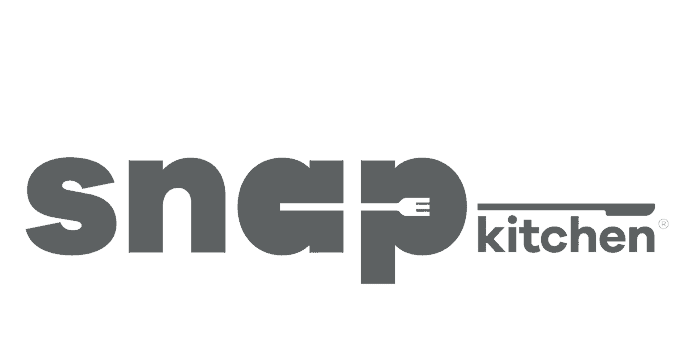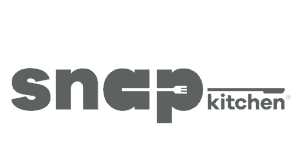 Although it doesn't directly market itself as a weight-loss meal program…
The way in which the menu was created works perfectly toward this end.
Here are a couple of dietary options that are included:
High Protein

Low-carb

Keto

Paleo
Now – while this selection is not very inclusive, it is not bad either.
However, be aware that Snap Kitchen is not organized in diet plans.
While you can make use of these filters when filling your order…
You are allowed to choose anything you like, which means you are creating your own diet.
Also, you might appreciate that everything is gluten-free.
Still, Snap Kitchen is not all good.
Customer feedback keeps mentioning 2 issues over and over again:
the taste of the food is rather foul

delivery service is far from ideal
As a consequence, people are receiving food that is already in bad shape…
Which means that they cannot properly enjoy the order.
Regardless, Snap Kitchen seems to be quite affordable.
This might be its silver lining – it doesn't cost a fortune to give it a go.
Overall, however, this program is not the most impressive I have reviewed.
While it is far from a catastrophe, I just can't see how this is better than other options.
Believe me when I tell you that you have plenty more alternatives to choose from.
---
#1 – What is Snap Kitchen?
---
In short, Snap Kitchen is a meal delivery service that claims to make weight loss fast and easy:
delivers heat-and-eat meals

orders can be picked up by the customer locally

alternatively, food can be delivered to your door
However, be aware that you can only pick up your order if you are from Texas.

In case you're wondering what sets Snap Kitchen apart from other alternatives…
It is the fact that their food is free of:
preservatives

antibiotics

hormones

artificial sweeteners
Despite this, the company claims that the food's flavor is definitely preserved.
But you get to be the judge of that, of course.
Essentially, this program presents itself as a viable solution for people who are busy.
The official website claims that you should not have to choose between convenience, health, and delicious food.
As such, they bring you food that is ready in a snap.
Quite fitting, right?
You only need to heat what you want to eat – and voila!
Also, it seems like their foods are gluten-free.
Plus, they state any allergens or otherwise important ingredients in a disclaimer.
So you should be safe.

When it comes to delivery, here's what you can choose between:
weekly shipping subscription

Snap Pass, local store orders
However, be aware that the second option only applies if you are in Texas.
Otherwise, you will have to deal with delivery services.
When it comes to the actual food, you are free to choose anything you want.
So don't worry – you can fill your basket with whatever you like.
Also, you get to choose between 6 and 12 meals per week.
Keep that in mind.
---
#2 – How It Works & History
---
Let's get to the more pragmatic side of Snap Kitchen:
how it plans to work

whether it's for you or not

its history
1. How It Works
---
If you go to the official website, you will see that this program prides itself on healthy food:
premade

ready-to-eat

high-quality
This is all to encourage people who are busy to keep living a healthy life.

In terms of weight-loss potential, I'm afraid there is not much to talk about.
It seems like Snap Kitchen does not market itself as a weight-loss program.
However, the way it's structured can serve you in this endeavor:
calorie-conscious

diet-friendly
Even if this program does not mention weight loss directly, it still works in this sense.
In fact, this is because it has a few filters that go hand in hand with being healthy…
And, in turn, with losing weight or staying in shape.
In other words, here's what you can choose from when it comes to meals:
high protein

keto-friendly

low carb

balance

total custom
Most of these options are fairly self-explanatory.
The last one, however, lets you fill your box with anything you like.
Feel free to choose any option that fits your preference as well as your lifestyle.
2. History
---
There's not much to go off of in terms of history.
Like other programs I have looked into, Snap Kitchen doesn't have an "About Us" page either.
Because of this, there's not much to say in this section.
What I could find is that it was founded in 2010 in Austin, Texas.
Although they started in Texas, they now deliver almost across all of the US.
Plus, they also have some humanitarian projects, from what I could gather.
Still – definitely not enough information that is worth mentioning for this part.
---
#3 – Weight Loss Plans

(6 out of 10)
---
In this section, we will take a look at Snap Kitchen's filters.
Take note that there are no meal plans to speak of in the traditional sense.
Therefore, we are mainly going to look at the options they give in terms of dishes.
1. High Protein
---
As the name implies, these meals provide a high level of protein:
curbs hunger

keeps you full for longer

boosts metabolism
As you can see, such meals are quite beneficial if you're looking to improve your lifestyle.
Not to mention that this also helps with weight loss!
In fact, protein can also improve the process of fat burning, especially when it comes to belly fat [1].
In any case, this is something you can make use of regardless of whether you want to shed pounds…
Or to simply maintain the healthy weight that you already have.
2. Low Carb
---
Such dishes are your friend when it comes to weight loss:
reduce calorie intake

enables fat burning

hinders appetite
In fact, you might find that low-carb diets are more effective than others in terms of weight loss [2].
That's because they lower your insulin level while also eliminating any excess water from your body.
Thus, they help you lose weight while also not making you hungry.
For sure, this is a category you should not stay away from.
3. Keto
---
You are surely familiar with this, as it's one of the most popular diets out there:
enhances the fat-burning process

decreases appetite

restricts carbohydrate intake
Yet another filter that proves helpful in terms of losing weight.
Though, I'm sure you knew this already.
So, if you are on board with consuming lots of fat, moderate amounts of protein, and very few carbs…
By all means, check out this category!
4. Paleo
---
This is yet another type of diet that Snap Kitchen provides for you:
high in protein

low in carbs

curbs appetite
Much like the other filters supported by this diet program…
Paleo also decreases your appetite.
This is very helpful, as one of the most common reasons that cause people to give up would be hunger.
However, these are options that combat this, making it easier for you to stay on the diet.
Isn't that so handy?
---
Conclusion
---
As I said, there are no predetermined meal plans when it comes to Snap Kitchen's offer.
For that matter, there is also no information as to what any of the above labels imply.
That's because the official website doesn't provide any information regarding these diets.
Regardless, you can pretty much choose anything you want.
So if you are looking forward to a plan that was tailored to your particular needs…
Snap Kitchen is not what you are looking for.
---
#4 – Meals & Menu

(6 out of 10)
---
The time has come for us to check out Snap Kitchen's menu.
Let's see what they have in store for you.
1. The Menu
---
To reiterate, Snap Kitchen specializes in ready-made meals.
When it comes to eating them, you have a few options:
heating them in a microwave

putting them in the oven

freezing them for later
If you plan to store them for later, check the label on the back.
Normally, Snap Kitchen meals only last for 3-9 days, depending on the ingredients used.

Plus, the meals are free of gluten.
So you don't have to worry about that aspect.
As I previously stated, every other ingredient that is noteworthy will be disclosed in the ingredient list.
Now – when it comes to ordering from Snap Kitchen, you should know about the lock date.
If you didn't know, here are the details:
it's a deadline to skip a week

or make changes to your order
The lock date differs based on your chosen delivery date (Monday or Wednesday).
So be sure to make any decisions before the deadline.
Other than that, every meal delivered by Snap Kitchen contains only one serving.
So don't expect to feed multiple people with just one dish.
Also – don't forget that the menu rotation tends to be quite long for Snap Kitchen.
Typically, the selection might change every 4 to 6 weeks.
2. The Meals
---
Let's take a look at the actual food now, shall we?
Here's what you can expect when it comes to breakfast:
Apple Cinnamon Pancakes with Breakfast Sausage

Chorizo and Potato Breakfast Tacos with Salsa Roja

Cheesy Tex-Mex Migas with Salsa Roja

When lunch and dinner come around, here are a few options for you:
Peach BBQ Brisket with Loaded Cauliflower

Greek Meatball Bowl with Olives and Herbs

Cajun Chicken with Dirty Rice & Remoulade Sauce

Now – let us look at what the specific diets have in store for you.
If you're looking for a lot of protein, you have quite a few options:
Cacio e Pepe with Rosemary Chicken

Bison Quinoa Bowl with Peppers & Onions

Adobo Chicken Bowl with Fire-Roasted Corn

On the occasion that you're on a low-carb diet, here's what you can look forward to:
Chicken Piccata with Garlic Roasted Cauliflower

Chicken Burrito Bowl with Avocado Salsa

Mongolian Beef with Sesame Broccoli

If you're into Keto, there are also a couple of options for you:
Deviled Egg Salad

Loaded Cauliflower

Parmesan Roasted Broccoli

Last but not least, here are some Paleo options for you:
Shepherd's Pie with Fresh Herbs

Cajun Chicken

Herb-Roasted Chicken

To be fair, all these dishes sound quite nice.
As always, you can check the nutritional info on the website.
Make sure to also check the ingredient list for any allergens.
While Snap Kitchen is gluten-free, it may not accommodate people who are vegan and/or vegetarian.
Make sure to check whether their ingredients work for your body and your lifestyle.
---
#5 – Results

(6 out of 10)
---
Of course, Snap Kitchen is far from new on the market.
That means customers had enough time to try it out and see what they think of the program.
Surely the user feedback will prove useful for you.
Without further ado, let's see what people say about this meal delivery service.
Note: I only considered authentic reviews, not promotional/fake ones.
1. Positive Reviews
---
Let's start with the positive aspects, shall we?
On the official website, you might notice there is a section dedicated to customer feedback.
But since we don't know where exactly they come from, they might be biased.
So it is best to look for reviews on a 3rd party website.
That being said, here's what people enjoyed about Snap Kitchen:
Many clients praise the delicious taste of the food.

Some people also liked the varied menu.

Customers also appreciate how convenient this service is.

Quite a few people also speak fondly of customer service.

Takes away the stress of counting calories.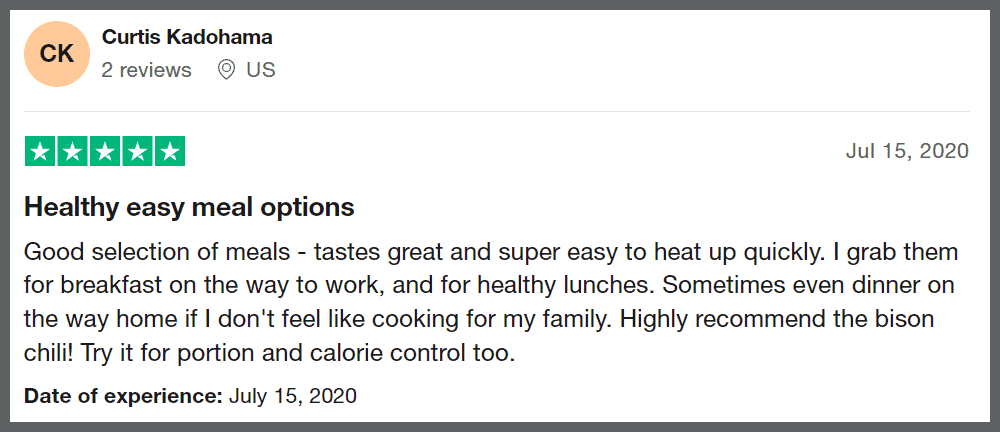 Someone said Snap Kitchen is a good service to consider if you have allergies:

These reviews confirm that Snap Kitchen is suitable in some situations.
However, notice that there is no word of its weight-loss potential.
I looked through lots of reviews – I could not find anything about this one aspect.
Instead, I saw people praising diet-specific foods such as Keto and low-carb, and so on.
2. Negative Reviews
---
Whenever you are researching a product you want to buy…
It's best that you don't ignore the negative feedback.
You never know what problems might arise if you make the purchase without looking into it much.
It is always good to know what you are paying for, right?
Anyway – here's what people do not like about Snap Kitchen:
Lots of people are complaining about the delivery service.

Because of the above reason, the food arrives melted.

Moreover, customer service does not respond to customers with such issues.

People who received their food in a good state said it tasted foul.

Some also said the program is too expensive for what it offers.

Someone claimed that canceling your subscription is rather tough: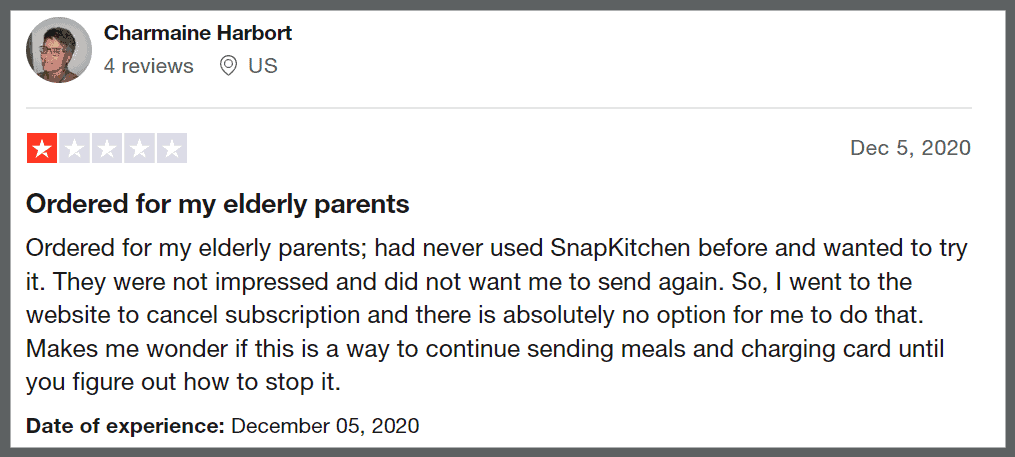 Not being able to cancel your subscription is a pretty big deal.
If you want to opt out of a service, you should be able to do it with ease.
This fact alone does not make a good image for Snap Kitchen.
So think carefully before choosing to commit.
---
Conclusion
---
You could probably tell that the user feedback is rather contradictory.
This highlights the fact that Snap Kitchen is not very consistent in its quality.
Because of that, it is random whether or not you will have a good experience.
Keeping this in mind, I wouldn't advise you to go for their services.
Actually, I would say you are better off looking for something different.
---
#6 – Side Effects

(7 out of 10)
---
From what I could gather, customers did not have much to say in terms of side reactions.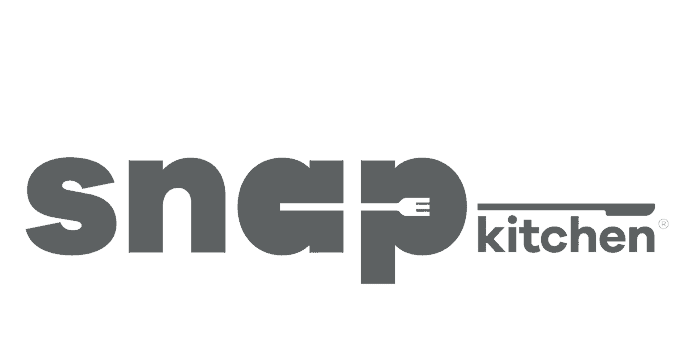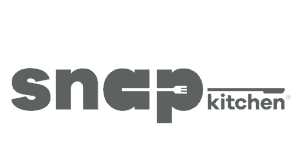 As a consequence, not much can be said in regard to how safe Snap Kitchen is.
Still, it's good to keep an eye out for symptoms such as:
low energy

bloating

exhaustion
Your body might experience these effects whenever you drastically change your diet.
For the most part, such situations should not persist, so do not worry.
However, make sure you monitor the situation to keep everything from getting worse.
If the circumstances worsen, you might even deal with diarrhea and/or abdominal cramping.
Plus, let's not forget that quite a few people mentioned receiving food that already melted.
Keep in mind that you risk getting food poisoning if you consume food that comes in such a state.
Therefore, it's better to cut your losses and throw everything away if this happens.
---
#7 – Price

(8 out of 10)
---
Generally speaking, meal delivery services can be quite up there in terms of pricing.
Not all of them, obviously, but the majority falls in this category.
However, does this also apply in the case of Snap Kitchen?
Let us look at the details.
1. The Exact Price
---
In truth, Snap Kitchen is rather affordable.
So rest assured that you don't have to spend a fortune on its meals.
In fact, it's quite reasonable in the grand scheme of things.
Here's what you can expect:
6 meals/week – $13.84 per meal

12 meals/week – $11.34 per meal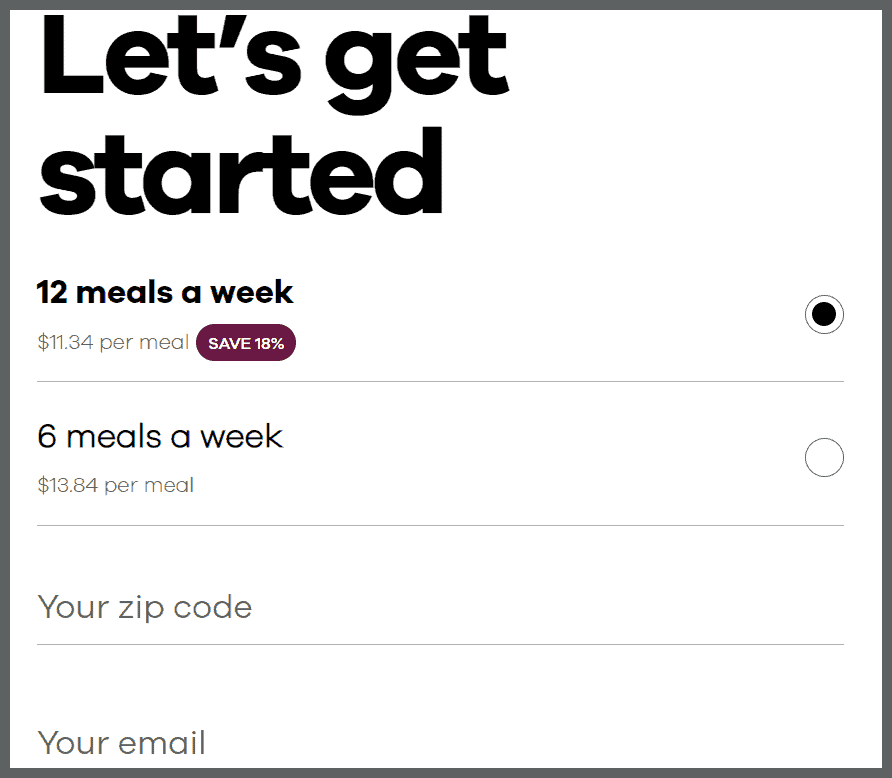 At first glance, there really isn't anything bad to say about the price.
It's not cheap, but it's definitely not expensive either.
Therefore, it's a comfortable in-between.
This makes it quite accessible for all sorts of budgets.
2. Competitor's Price
---
Still, if Snap Kitchen doesn't quite tickle your fancy…
I can suggest something that is miles better – Nutrisystem is my top recommendation for a weight-loss meal plan:

When it comes to shedding extra weight, Nutrisystem is much better.

That's because it offers actual meal plans that are designed to grant such results.

Not to mention that it also makes for a much more customizable experience.

Have I told you about how diverse Nutrisystem's menu is?

If you thought Snap Kitchen was affordable, Nutrisystem is even better – starting at $9.99 per day.
All things considered, I believe you would benefit more from Nutrisystem.
It's actually organized into diet plans…
Which means you don't have to be careful about which foods you order.
Plus, it's also more affordable! That's always a welcome advantage.
---
Conclusion
---
While it is true that Snap Kitchen is not expensive…
Don't be quick to jump the gun and subscribe to it.
Judging by what I found until now, it's far from an ideal option.
Not only does it not offer you food for the entire week…
But it may also have some serious problems when it comes to shipping.
Therefore, I would strongly suggest that you look elsewhere.
---
#8 – Final Conclusions
---
After all this, let's look over what we found out about Snap Kitchen.
1. Lack Of Meal Plans
---
It's important to know that Snap Kitchen is not organized in meal plans.
Sure, you have filters you can use to create a diet for yourself…
But that means you are doing most of the logistical work.
Keeping this in mind, you might prefer a program that is offering a pre-determined plan.
That takes away from the work you have to put in, admittedly.
2. Possible Delivery Issues
---
Considering how often this aspect has been mentioned in user feedback…
It's impossible to ignore the risk of your order arriving in less-than-perfect condition.
After all, it's important that the food tastes good – it's the very product you're paying for!
If you cannot enjoy it, where's your money's worth?
3. Decently Affordable
---
This might be Snap Kitchen's saving grace.
It's true that the price makes it so that you don't lose too much by giving it a try…
Yet, somehow, you cannot help but wonder if there is any quality that comes with this price.
While this price is enough to spark interest…
It doesn't mean that you should give in just because it won't cost you a fortune.
---
My Verdict – Worth It Or Not?
---
Short answer: Not really.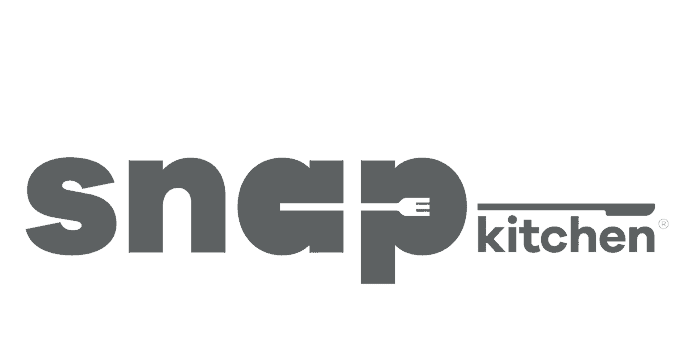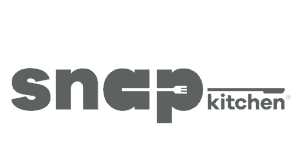 To be honest, Snap Kitchen is not all that impressive:
Solely based on heat-and-eat meals.

Quite convenient.

The food is delivered frozen.

Menu rotation takes a long time to change.

Alright in terms of catering to dietary restrictions.

Not organized in proper meal plans.

Does not elaborate on its weight-loss potential.

Lots of customers do not like the taste of the food.

Very many complaints regarding faulty delivery service.

Relatively affordable.
As such, I would not necessarily say that Snap Kitchen is bad…
Though, it's definitely nothing special.
I don't think this is a program that you should run and subscribe to.
You may find that your food arrives in a poor state because of delivery.
Trust me, there are many better alternatives out there.
For instance, do you remember Nutrisystem?
It's no coincidence that it is my top recommendation for a weight-loss meal plan:
very efficient for losing weight

highly customizable

organized into actual diet plans

even more affordable despite being higher in quality
Keeping these reasons in mind, I am convinced that you would love Nutrisystem.
You would greatly benefit from giving it a try.
You won't regret it!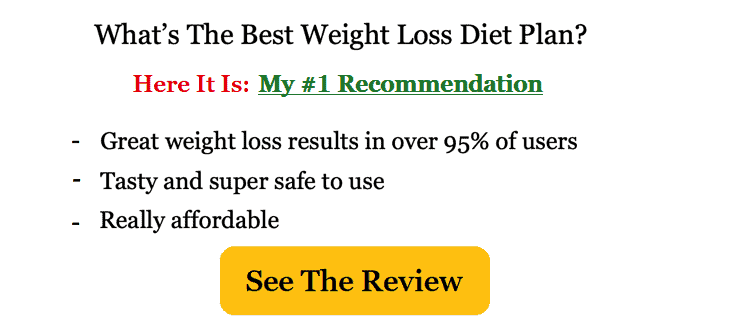 References:
1 – https://pubmed.ncbi.nlm.nih.gov/-17023705/