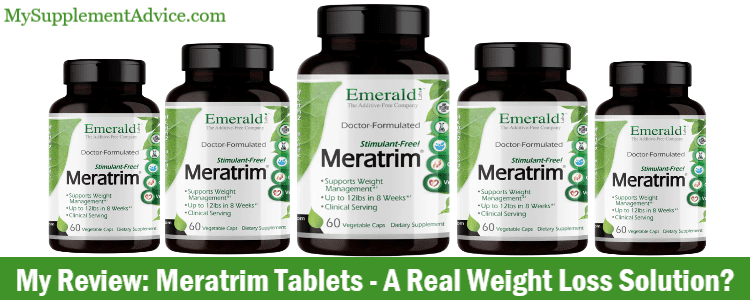 It's time to review Meratrim Tablets.
At first sight – it looks like just most weight loss supplements.
So could it be a real weight loss solution?:
pretty basic formulation

triggers several side effects

quite affordable
As usual, we will find out the answer to that question in this review.
Note: This review is based on my opinion + research on Meratrim.
Review Summary
---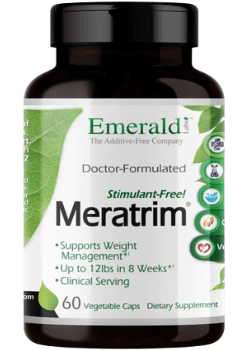 Full Name: Meratrim by Emerald LabsDo

Product Type: Weight Loss Supplement
Best Actual Price: Around $33
Cheapest Place To Buy: Its official website
Designed For: Supporting weight management and weight loss.
My Rating: 7 out of 10
Recommended?: Not quite – you can find some problems about it:
ingredients are not that varied

can cause side effects quite often

results tend to appear slowly
Don't get me wrong, it's not a horrible supplement.
But if you want a superior weight loss supplement, I recommend you this alternative.
What I Liked About It
---
Formula is backed up by some studies

Contains a trademarked compound as its main (and only) ingredient

Not very hard to take (2 capsules/day)

Quite affordable compared to other supplements
What I Didn't Like About It
---
Ingredients lack variety

Many complaints about its adverse effects

A few people experienced weight gain

Only limited reviews from previous users
---
Meratrim In A Nutshell
---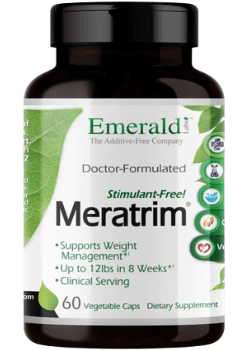 According to Meratrim's description, it has one major claim.
It promises to promote the hormones responsible for burning fats.
In other words – it will make your body burn fat faster, on its own.
That's what Meratrim actually promises.
But looking at its formula, you can see that it's only based on one blend.
To be specific, it only contains two herbal ingredients.
Actually, the name of the product is given by the trademark compound itself.
That's certainly not what I call an impressive composition.
Additionally, there are a few extra question signs related to its side reactions:
has a high number of complaints at this chapter

many people claim it made them gain more weight
Now – secondary reactions are pretty common in certain weight loss supplements.
But what caught my eye was the opposite effects it produced.
A weight loss product should NEVER EVER lead to weight gain.
And in the case of Meratrim, it's not just one person complaining about this – it's many!
In these circumstances, I honestly couldn't recommend it.
In terms of price, it's pretty affordable at about $34/bottle.
However, spending a little more on a superior alternative is a more practical choice, in my view.
Overall, Meratrim is not a bad product, but you can surely find something better.
---
#1 – How It Works & Producer
---
I will begin by describing you the general info about Meratrim:
how it works on the inside

who is the producer

how exactly it targets weight loss
1. How It Works
---
First of all, Meratrim has a short product description.
Shortly, it claims to support weight management in as little as 2 weeks.
This includes the following results:
improves weight loss

reduces waist and hips circumference

promotes fat-burning hormone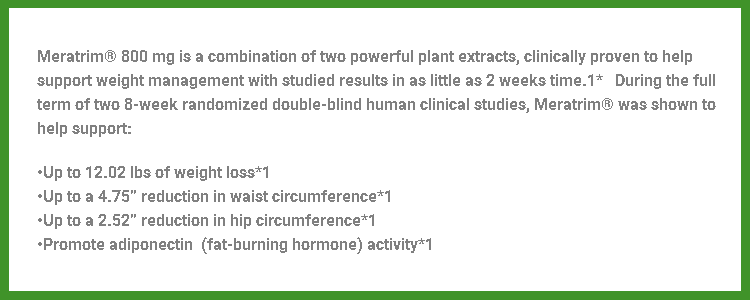 Now, this product's mechanism of action is quite simple.
As I said, it works by increasing your level of hormones that burn fats.
Consequently, this would lead to a slimmer body, especially on the hips and waist.
Again – the product takes pride in the studies behind it.
But apparently, its so-called amazing results don't appear in all cases (we will talk about its side effects later on).
If you ask me – it's looks pretty typical.
It promises to make miracles, but the real-life results are quite different.
So you still need to watch out for your food intake and do exercise regularly.
Overall, Meratrim is surely not among my personal favorites.
2. Company Behind
---
Now – the producer of Meratrim is Emerald Labs.
So here are the things I found on its website:
claims to be an additive-free company

sells its products on its official site and on Amazon

known for selling different supplements for overall health
Honestly – it's a pretty trustworthy and reliable company.
I think it caters to a lot of health issues a person needs to improve.
But what matters most is that the brand doesn't seem to be a scam.
---
#2 – Ingredients (6 out of 10)
---
If you ask me, the supplement's formula is pretty basic.
Like I said, the name "Meratrim" itself comes from one of the trademarked compounds inside it.
Basically, Meratrim is a blend of 2 herbal ingredients.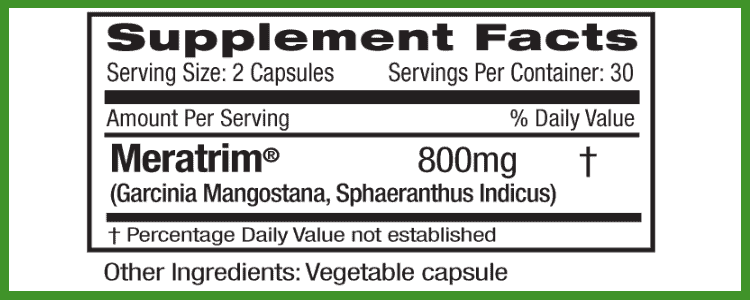 If you do your research, you can actually find several studies behind it.
Now, it's a blend specifically created to boost weight loss.
Some research claims that it alters fat metabolism in a positive way [1].
Also – studies say that it's safe to use and well-tolerated [2].
However, I pretty much doubt this, given the side effects it causes (more on this below).
But first, let's take a look at the composition of its Meratrim blend:
Garcinia

mangostana

– has the potential to treat and prevent obesity [3]
Sphaeranthus indicus – manages weight and increases fat metabolism [4]
As you can see, the main and only compound of the product is pretty simple.
I would have definitely preferred it to have more ingredients:
a more varied formula targets weight loss in several ways

certain substances work better together

overall weight loss effect is more potent
Its combination of herbs is not bad.
But you can expect the same from it as from a 7-ingredients supplement.
---
Conclusion
---
Finally – Meratrim's formula is not that bad, but it lacks variety.
It only contains a trademarked blend that consists of 2 herbs.
Honestly, there are many superior formulas out there.
So I would surely look for better alternatives, because there are many.
---
#3 – Pills & Dosage (8 out of 10)
---
Let's now move on to the other vital details of Meratrim.
1. Pills
---
Firstly – I will describe to you the physical appearance of its pills:
designed as vegetable capsules

standard pill size

light green-beige powder
Meratrim doesn't really look different than other weight loss pills.
That's not a bad thing, since supplements designed as capsule are generally easy to swallow.
2. Dosage
---
In my view, Meratrim is very comfortable to take.
You just need a total of 2 capsules a day.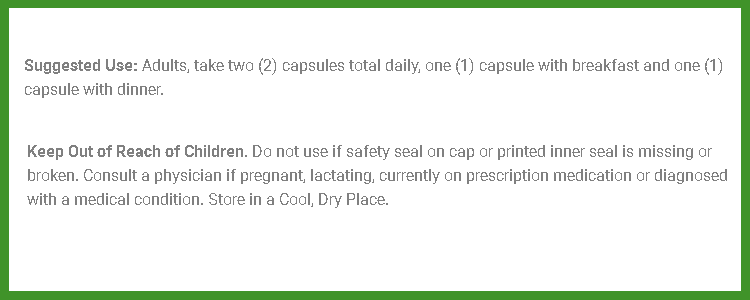 Now – here are some recommendations regarding its instructions:
It's best to space out the serving size.

For best results, take one pill in the morning and one at night.

You need to eat your meal first (before taking the pills).

This is the best

approach

in order to avoid common secondary reactions.
Again – it's not difficult to follow the instructions, because they are pretty simple.
So taking Meratrim shouldn't be too hard.
---
#4 – Results

(7 out of 10)
---
If you ask me, Meratrim has a reliable set of reviews.
But don't expect it to have a lot of real-life experiences from previous users, because that's not the case.
Note: I only analyzed authentic reviews, not promotional or fake ones.
1. What People Say
---
You can find reviews about Meratrim on its website and on Amazon.
But let's feature the ones on Amazon, since they tend to be written by people who really used the product.
The weird part is that the reviews tend to be very repetitive.
So let me list down the major points I found:
A lot of people who tried it said that it helped them with weight loss.

There were few people who stated that it can assist in regulating cholesterol and blood glucose.

Others experienced appetite suppression after taking the product.

Some previous buyers stated that it didn't help them with losing weight at all.

The rest mentioned the adverse reactions it caused them.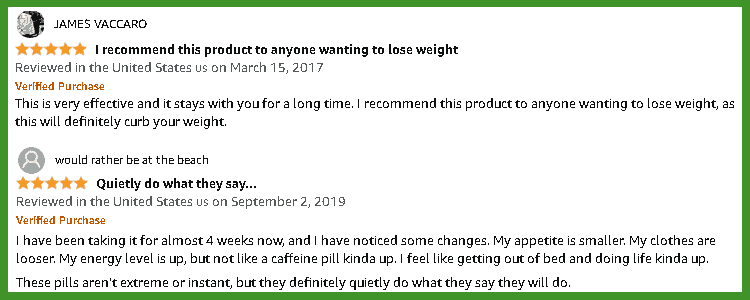 Here are some more comments from previous buyers.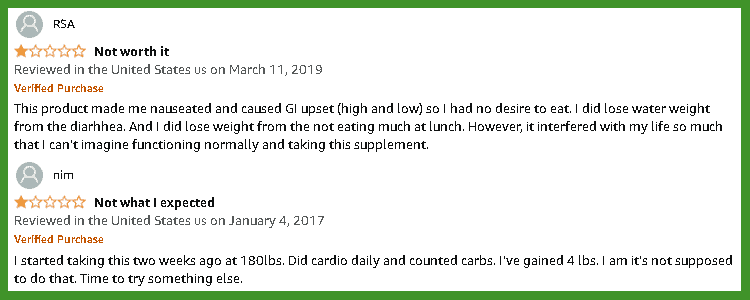 Now – the overall rating of the product is only 3.7/5 stars.
It's not that high, but it's not a terribly low rating either.
But if you ask me, the results are 50-50.
Some people noticed weight loss, while others experienced side effects and even weight gain.
Even though the product has a positive feedback overall, it's not enough to compensate for its really scary complaints.
Since it has a high risk of causing weight gain, I wouldn't go for it.
A weight loss supplement should never cause this kind of side reaction under any circumstances.
---
Conclusion
---
Overall – Meratrim has some honest reviews.
The comments are a mix of good and bad experiences.
However, the feedback is rather limited, so it's pretty hard to judge this product.
Since there's a much better alternative available, I wouldn't really go for this supplement.
---
#5 – Side Effects

(5 out of 10)
---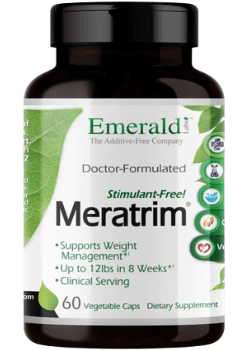 As I mentioned previously, Meratrim triggered side effects in many people.
So here are the ones mentioned in the reviews:
fever/sick-feeling

gastrointestinal problems

nausea

weight gain
As you can see, most of these reactions are pretty common for weight loss supplement.
But a few people actually gained weight from it.
Honestly, that's an unacceptable side reaction from a weight loss product.
The reviews are indeed limited, but they are repetitive – so they are most likely legit.
I personally would never recommend a product that does the opposite of its claims.
So even though it's not very dangerous, it's surely not the best.
Better go for an alternative that will really help you lose weight, instead of making it worse.
---
#6 – Price (7 out of 10)
---
Well – Meratrim is pretty affordable in reality.
So it can be an instant option for people on a budget.
1. The Exact Price
---
Again – Meratrim is available on its producer's Amazon store.
But there are better discounts on its official website:
One bottle costs $33.26

Offers free shipping for bigger purchases

Additional discounts for monthly delivery (subscription)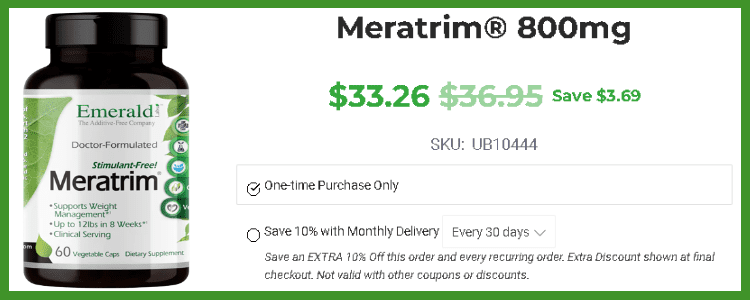 As you can see, the product's price is pretty good for a low budget.
Still, the quality it has and the results it offers aren't really worth it.
But if you're looking for a higher quality product, there are better options.
Obviously, most of them cost indeed a bit more.
But spending more for a better product is a smart choice.
After all, we're talking about losing weight, right?
Honestly – Meratrim is not a bad product.
But when it comes to weight loss, it's not successful in a lot of cases.
It's simply because its formula lacks variety and potency – not to mention its side reactions.
2. Competitors' Price
---
With that, I have a better alternative for you.
The product is called PhenQ and it's my #1 recommended weight loss supplement: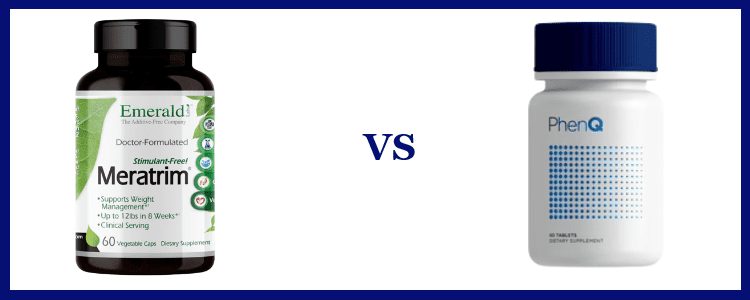 PhenQ's formula is not a blend, but it contains several individual ingredients.

It targets excess weight and fights weight loss through 5 different mechanisms.

Meratrim contains only 2 ingredients that are listed in a blend.

The formula works by promoting fat-burning hormones.

PhenQ normally costs $69, but its discounted price is only $37.

A bottle of Meratrim costs $34 and additional discounts are offered for subscriptions.
At first look, PhenQ looks more expensive than Meratrim.
But if you compare the features of both products, it's a lot better.
So despite spending more on it, the results are a lot better.
It's been on the market for over 10 years and it's still one of the most popular weight loss supplements.
It has so many users that swear by it and so many before/after pictures as a proof.
And just by examining its formula you can notice that it's better.
If you're looking for a product that will really help you reduce weight, it's the best.
---
Conclusion
---
If you ask me, Meratrim is an affordable product.
Just don't expect it to make miracles for your weight loss journey, because it won't.
Also – its price is pretty much right for what it can offer.
But I wouldn't advise you to go for it.
---
#7 – Final

Conclusions
---
Here are my major takeaways about Meratrim's features.
1. Only One Ingredient
---
If you ask me, Meratrim only contains 2 compounds listed in a blend..
Actually, the blend itself is a trademark.
Also – it works by promoting fat-burning hormones.
However, its formula is not my personal favorite.
It's because I more varied ingredients, as they tend to be more effective together.
2. Unexpected Results
---
Again – Meratrim caused some adverse reactions in other people.
But the highlight was that some previous users experienced the opposite results.
Specifically, they gained weight instead of losing it.
Even if these cases are rather rare, the possibility is still there.
And unfortunately, there wasn't just one person gaining more weight (but a lot more).
A better weight loss supplement won't actually cause that at all.
So honestly, just look for other alternatives.
3. Quite Affordable
---
Now – Meratrim is somewhat affordable.
The price of a single bottle is $34.
Also – you could get some discounts for monthly delivery (but you have to subscribe).
I personally would not buy it, simply because it doesn't really offer much.
Losing weight with it alone won't be easy.
---
My Verdict – Worth It Or Not?
---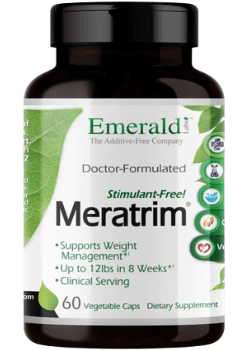 Short answer: Not quite – it's because of its red flags:
Comes with limited user experience

Some previous users experienced gaining weight

Triggers some secondary reactions

Not a lot of variation in its formula
Actually – Meratrim is not the worst supplement.
Its formula has some studies behind it.
So you know that its benefits are tested.
In addition, it's pretty affordable, which makes it a good option for people on a budget.
But don't set your expectations too high.
That's because the product is rather basic in some aspects.
So if you're looking for a better alternative, there is something I can suggest you.
I'm talking about my #1 recommended weight loss supplement.
It's called PhenQ and you might have heard of it before:
Contains several individual ingredients to support weight loss

Safe to use and doesn't cause weight gain

Extremely effective for losing weight

Price is reasonable for what it offers

A lot of people have already proven its multiple benefits
Again – PhenQ may look pricier at first.
But honestly, its formula contains a lot more varied ingredients.
In fact, most of its compounds are directly involved in the weight loss process.
So it doesn't have any unnecessary or inactive ingredients.
Also – the doses are on the high end, but the overall product is very well-tolerated.
So the additional money you will spend on it are totally worth it.
If I were you, I would definitely get it instead.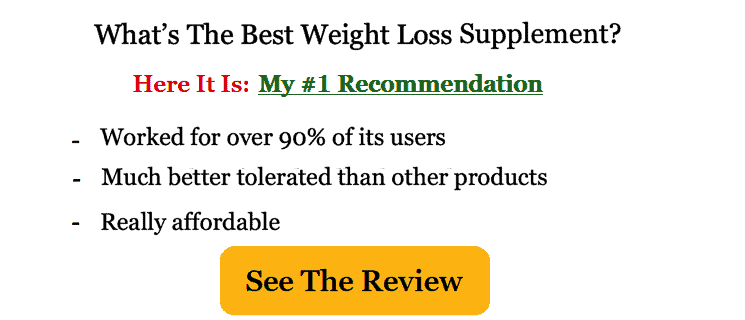 References:
1 – https://www.ncbi.nlm.nih.gov/pmc/-articles/-PMC4997756/
2 – https://pubmed.ncbi.nlm.nih.gov/-25680508/
3 – https://pubmed.ncbi.nlm.nih.gov/-25520256/
4 – https://www.ncbi.nlm.nih.gov/-pmc/articles/-PMC3684102/