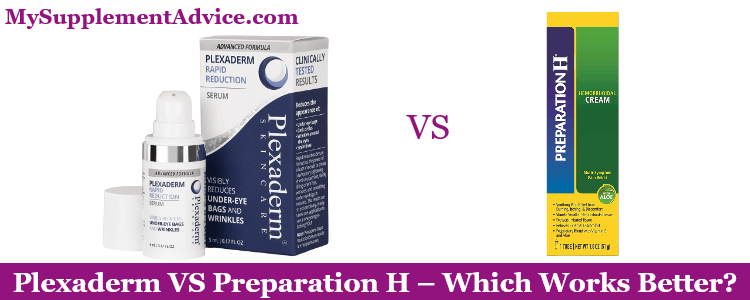 It's time to review 2 anti-aging products – Plexaderm VS Preparation H.
They both seem to help wrinkles – but the difference between them is huge:
one is specially designed for the skin

while the other one is made for hemorrhoids (but seems to reduce aging as well)
So which is better in terms of anti-aging effect, safety and price?
I know you have a lot of questions too so I checked out all the facts behind these 2 products.
In this way, I can explain to you why I compared 2 completely different things.
Note: This review is based on my experience + research on these 2 products.
---
Plexaderm VS Preparation H (In A Nutshell)
---
As I said, comparing these 2 products sounds a little weird.
However – some people use Preparation H for a quick wrinkle cover-up.
But between these two products – Plexaderm is the safest choice:
Made specifically for the under-eyes

Less risk of side effects

Better ingredients and formula

More satisfied customers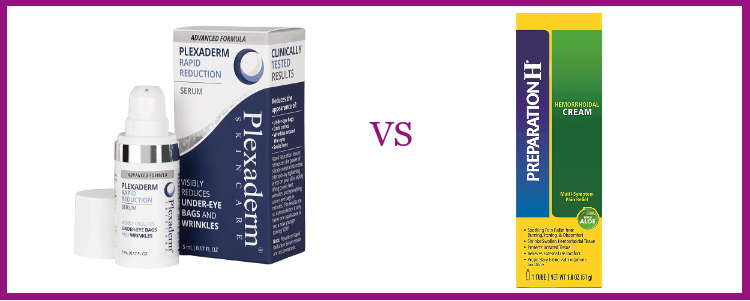 It's hard to look at these products side by side, because the reviews are quite different.
In terms product info, they both offer some complete details on their websites.
Also, you can buy Preparation H for around $11 – which is way cheaper than Plexaderm ($60).
However – if you really want to know my honest recommendation, it's not any of these 2 products.
Instead, I prefer a much more potent product.
It also costs $60 – but its quality is excellent and its anti-aging benefits are for the long term.
But if I had to choose between these 2 products, I would probably pick Plexaderm.
---
#1 – Ingredients –

WINNER: Plexaderm
---
In order to see which of them is more potent, I compared these 2 products' full formulas.
So far – Plexaderm's compounds are slightly better.

I will try to explain further what are the differences between the formulas
Note: I only analyzed the key ingredients of the two skin care products.
1. Plexaderm's Ingredients
---
Plexaderm has a lot of ingredients but I will only feature the major ones:

Collagen – serves as a filler for the face lines [1]
Hydrolyzed Rice Protein – has some anti-irritant properties [2]
Argireline – reduces wrinkles and fine lines [3]
I would say that these compounds are promising and they should help the skin overall.
However – this product is only for aesthetic purposes.
So I don't know if these ingredients can make a drastic change (in terms of wrinkle reduction).
But compared to Preparation H, Plexaderm is the better option due to the fact that it's made for the under-eyes.
Although you have to keep in mind that its effect is only for the short term.
2. Preparation H's Ingredients
---
As I said, this product is a pain relief cream for people with hemorrhoids.
So I don't think Preparation H has good ingredients for the face – but let's check it out even so.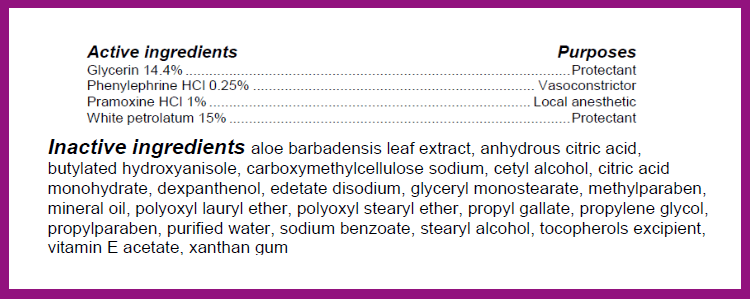 Here are the active ingredients inside this cream:
Among these main compounds, there's only 1 familiar ingredient (regarding skin care).
The compound I'm talking about is Glycerin, which can retain skin moisture.
Other than this, I don't see anything that can really help with under-eye problems.
So overall – I don't think Preparation it's a proper skin care product to use on your face.
I know it has some users claiming that it is – but I would surely to apply it on my face.
---
Conclusion
---
As you can see, these 2 products are completely different (ingredients-wise).
Still, some makeup artists use Preparation H to hide wrinkles before makeup application.
I suppose the cream is sticky – which allows the makeup to stay longer in the skin.
However – when it comes to ingredients safety and proper usage, Plexaderm has a better formula.
---
#2 – Consistency & Dosage – WINNER: Plexaderm
---
Both products have some clear instructions on how to use them.
However – Preparation H has a lot of details and a clearer presentation of its consistency.
Still, keep in mind that it's an hemorrhoids cream.
So its directions are focused on applying it for this purpose (not as a skin product).
But let's take a further look at each product.
1.
Plexaderm
---
Based on its description, here's how Plexaderm looks like:
light to medium beige shade

slight chemical scent

a little thick in consistency
When it comes to the instructions, they are impressively clear.
Plus – there are also some extra tips on what products you can use it with.
Basically, you only need to apply it in upward and outward strokes.
Without moving your face, you only need to wait for about 10 minutes or until it's completely dry – then it's all good.

The instructions also indicated that you can use it with the following products:
oil-free moisturizer (10-20 minutes prior)

makeup with dry or powdery formula
I always find products with clear directions and helpful tips way better because they basically guide you really well.
2.
Preparation H
---
Preparation H is a cream for hemorrhoids – so it's fair to judge it based on its physical appearance:
yellowish beige in color

slightly thick in consistency

chemical scent
And here's how you should apply the product (for its regular use):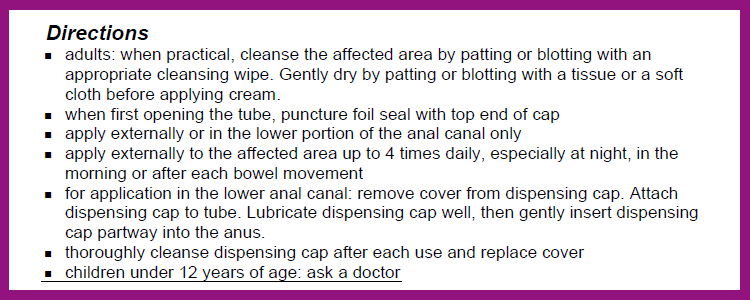 But here's how makeup artists use this cream:
clean and prep the face

apply the cream under the eyes and wait for it to dry

apply makeup primer and continue with the makeup routine
Based on my experience – the more tacky the base is, the longer the makeup will stay smooth and flawless.
And I guess this product does the same (at least for the under-eyes) – that's why some artists like this.
---
Conclusion
---
It's clear that between of these 2 products, Plexaderm has more specific instructions.
At least when it comes to face application, which is what we're interested in.
I only consider Preparation H experimental – so you will use at your own risk.
In terms of consistency and dosage, both products look fine.
But if you ask me, I will stick with Plexaderm, only because it is made for facial skin.
---
#3 – Results

–

WINNER:

Plexaderm
---
For this chapter, Plexaderm won again because of the appropriate customer reviews.
When I say appropriate, I am talking about the usage of the product in the under-eye area.
Note: I only analyzed authentic reviews, not promotional or fake ones.
1. Plexaderm
---
Firstly, Plexaderm is made for the under-eye area – so let's take a look at what people say:
A lot of people said that's it's a good quick wrinkle cover-up.

Some felt that their eyebags and puffiness were tamed.

Many customers complained about the non-working pump.

A couple of others experienced some side effects.
These comments are quite normal and I don't see any problems in general.
But I still don't consider Plexaderm excellent – as it got a low rating on Amazon.
Plus, its complaints about side effects are quite serious and numerous.
2.
Preparation H
---
As expected, this product got a very high rating (4.7/5 stars) on Amazon.
However – none of the reviews mentioned using it under the eyes.
So I searched for other reviews (from other websites and makeup artists):
Most of them mentioned that it reduced puffiness.

Some said that it smooths the under-eye areas.
Again, I didn't expect to read a lot of reviews indicating that this cream is good for the under-eyes.
Overall – the trick of putting it there is quite experimental and risky.
---
Conclusion
---
Obviously – I choose Plexaderm as a product having good results in covering up wrinkles and lines.
That's because Preparation H's reviews (on Amazon) are only on hemorrhoids.
And since we are talking about skin care, it's safe to say that Plexaderm is better overall.
However – I believe that there are better products out there that will perform excellently.
---
#4 – Side Effects –

WINNER:

Plexaderm
---
For this chapter, it's quite tricky to compare each product's side effects – because each has specific uses.
But in terms of skin issues, it's obvious which one is the winner.
1.
Plexaderm
---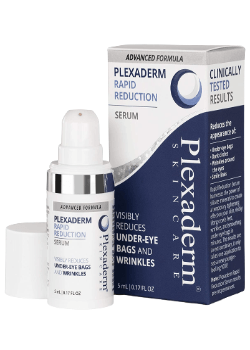 Plexaderm has quite a few complaints about side effects from people who tried it.
So let's take a look at the most common issues encountered by some:
Eye and skin irritation

Swelling and burning sensation

Skin redness/abrasion
The most serious issues is skin abrasion – which is pretty rare in skin care products.
So compared to most options, Plexaderm isn't very safe.
Instead – I would say its formula contains some pretty harsh inactive ingredients.
Those are responsible for product texture and absorption.
And skin abrasion is a side effects that tends to appear because of product consistency (not anti-aging effect).
2.
Preparation H
---

To match with Plexaderm, let's talk about the side effects of Preparation H when used in the face.
Based on my research, here are the most probable adverse reactions you might see:
skin and eye redness/swelling

fragile skin

worsen acne, rosacea and other skin problems
These are the worse possible issues you can get if your skin doesn't react well to the formula.
But in general – if a product is not used properly or as indicated, it can cause harm.
That's why I don't recommend using Preparation H on your face (no matter what make-up artist recommends it).
---
Conclusion
---
At first, you might think that Plexaderm's side effects are a little serious.
And that's totally true.
However – if you think of Preparation H's formula, it can be harsher for the under-eye skin.
So it's still safer to use Plexaderm (since the product is really intended for the face).
Despite its existing secondary reactions, I would still pick it over Preparation H.
---
#5 – Price – WINNER: Preparation H
---
In choosing the winner for this chapter, I have 3 simple criteria:
lower price

higher product volume/quantity

better deal
So between these 2 products, Preparation H is the better option.
1.
Plexaderm
---
I checked out Plexaderm's website and here are the buying options offered:
Trial pack costs $14.95 (6 applications only)

A bottle costs $59.95

3 bottle pack (Buy 2 + 1 Free) pack costs $119.90

Free shipping is included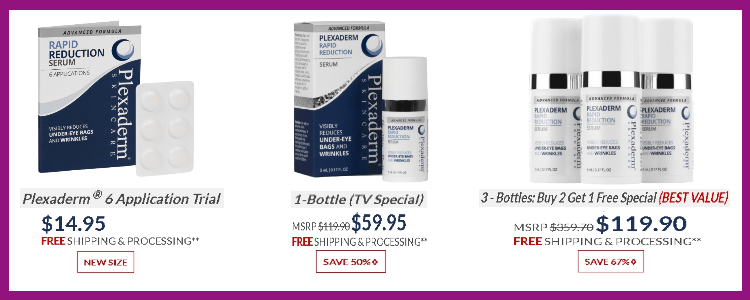 The pricing of this product is quite on the expensive side and we can't deny it.
Also – I want to highlight that one bottle only contains 5 ml (which is very little).
Even if it's only for the under-eyes, I think it's still a small amount for the price.
2.
Preparation H
---
The cheapest place you can buy this cream is in Preparation H's store on Amazon.
So these are the options based on this product's listing:
A tube costs $11.49

There's 5% discount upon subscription

Free shipping on selected dates

Preparation H is a good deal because of its cheap price and the high product volume (51 ml).
If it was only made for the under-eyes, it could have been a jackpot.
---
Conclusion
---
In terms of price, Preparation H is definitely a good choice.
However – this cream is not really made for the under-eyes, so you're sort of buying it at your own risk.
On the other hand, Plexaderm is made for wrinkles and eye bags – but the price is too high.
So if you want my honest choice, none of them is really a good deal.
But if I have to choose, Preparation H is a better option in terms of cost.
---
#6 – Pros & Cons
---
I always make a PROS & CONS section, in order to help you decide which product to try.
You can read the full review of Plexaderm and search for Preparation H for more details.
But if you're in a hurry, I listed the PROs and CONs of each product.
1.
Plexaderm
---

2.
Preparation H
---

---
My Verdict – Plexaderm Or Preparation H?
---
Short answer: Most likely Plexaderm – because it won almost all of the chapters.
Meanwhile, Preparation H only dominated one section of this review (pricing).
Here are the major reasons why Plexaderm is the obvious pick:
truly made for the under-eyes

some ingredients are facial skin-friendly

quick wrinkles cover-up
However – Plexaderm has a lot of problems itself (starting from side effects to high price).
So based on my standards, I would not choose any of these two products.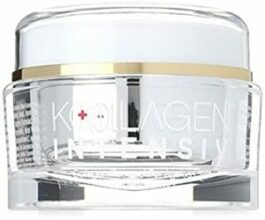 What I recommend instead is Kollagen Intensiv from Skinception:
Best formula I could find against aging signs.

Provides some long-term benefits (anti-aging).

Treats the visible signs of aging from the inside and out.

Performs really well (unlike Plexaderm and Preparation H).
The price of this cream is around $60, but you can get it for only $36.
Personally, I don't mind the price because this product lasts more than one month.
And for me, the thought of it giving me skin-deep benefits is enough reason to make me buy it.
So I suggest you invest in a product like this (rather than in aesthetic products, like Plexaderm).
That's why this cream remains my #1 choice.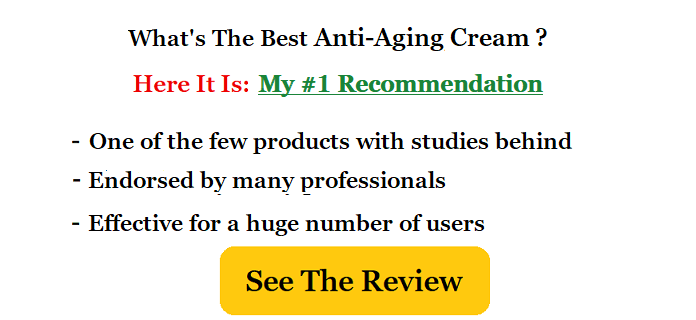 References:
1 – https://pubmed.ncbi.nlm.nih.gov/-15648443/
2 – https://pubmed.ncbi.nlm.nih.gov/-21449379/
3 – https://pubmed.ncbi.nlm.nih.gov/-24644551/
4 – https://www.ncbi.nlm.nih.gov/books/-NBK279466/
5 – https://www.ncbi.nlm.nih.gov/books/-NBK534801/
6 – https://www.ncbi.nlm.nih.gov/pmc/articles/-PMC3057743/