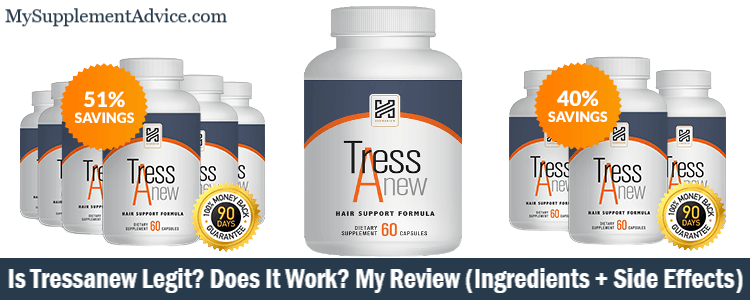 Is TressAnew legit? It's time to review this really interesting hair supplement.
So does it work in reality?
Are its ingredients any good? What about its potential side effects?:
quite expensive

only has few reviews from previous users

has a similar formula (with other supplements)
Let's find out all of the important details about this product in this review.
Note: This review is based on my opinion + research on TressAnew.
Review Summary
---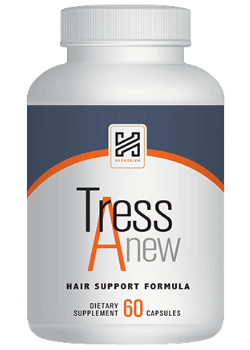 Full Name: TressAnew by Harmonium Health

Product Type: Hair Supplement
Best Actual Prize: Around $50
Cheapest Place To Buy: Its Official Website
Designed For: Improving hair health – it promises to:
promote noticeable hair growth

stop the root cause of hair loss

support thicker and fuller hair
My Rating: 7 out of 10
Recommended?: Not quite – it's far from being a bad product, but it's not perfect either:
pretty pricey in reality

few user experiences behind it

identical composition as some other (cheaper) supplements
Again – it's not an awful supplement, but it's very expensive for its features.
Better try a supplement that contains exactly the same but costs a lot less.
What I Liked About It
---
Contains some classic ingredients for hair health

Available in different bundles

Instructions are easy to follow

Offers a 90-days money back guarantee
What I Didn't Like About It
---
More expensive than similar alternatives

Doesn't have a lot of authentic reviews

Formula is identical to that of other supplements

Not available in other retailers
---
TressAnew In A Nutshell
---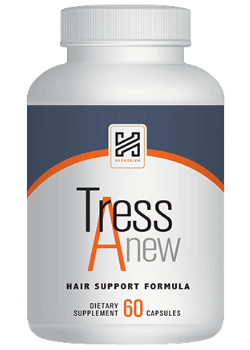 If you ask me, TressAnew is a promising supplement.
It claims to target the root cause of hair loss.
So it basically inhibits the level of DHT (which is a major cause of hair loss).
That's possible due to its main ingredients.
But I want to mention that its formula is quite familiar.
It has the exact same set of ingredients as other supplements I looked into.
And compared to them, TressAnew has some downsides:
a lot more expensive

not as popular

harder to find
Honestly – it's not a bad supplement.
In fact, its formula is pretty good (in terms of ingredients alone).
But it's on the expensive side, as the price of one bottle is $50.
I told you that its formula is identical to that of other products. And guess what?
Some of them cost less than half (more on this below).
So I couldn't really recommend TressAnew in these conditions.
---
#1 – How It Works & Producer
---
I would like to mention first some general facts about TressAnew:
who is the company behind

how it works for hair

what hair problems it targets
1. How It Works
---
TressAnew claims that it "gets down to the real root cause of hair troubles."
According to its website, here's how it works:
increases the blood flow in scalp follicles

shuts off hair-degrading enzyme (5-ARD)

inhibits the conversion of testosterone into DHT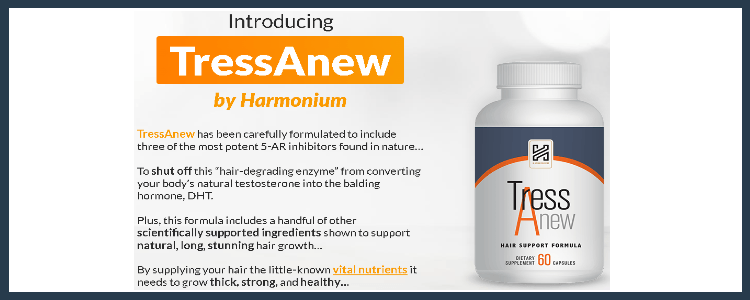 To simplify, 5-ARD converts testosterone to DHT.
An excessive amount of DHT leads to balding/hair loss.
That's the reason why so many men deal with specific balding.
So the aim of TressAnew is to stop this conversion process.
Due to its mechanism of action, it can help in several ways:
supports natural hair growth

promotes long hair

helps to keep hair thick, strong and healthy
Honestly – it's a very promising supplement.
It's not like typical hair products that promise exaggerated things and do nothing.
2. Company Behind
---
Now – TressAnew is made by the brand Harmonium Health.
So far, here's what I noticed about it:
comes with a professional website

reviews about this brand come from 3rd party websites only

TressAnew is its only product

provides contact info such as email, address and phone numbers

offers international shipping
Unfortunately – it doesn't sell its product on other marketplaces.
So you can only get the original supplement from the official website.
Also – I didn't find much info about the brand overall.
But I didn't see any complaints either.
So it's hard for me to judge its background correctly.
---
#2 – Ingredients (8 out of 10)
---
Firstly – TressAnew has a very familiar formula.
As I said, its ingredients are identical to those of Folexin.
So it's based on the following compounds:
essential herbs for hair loss

vitamins and minerals

amino acids and several nutrients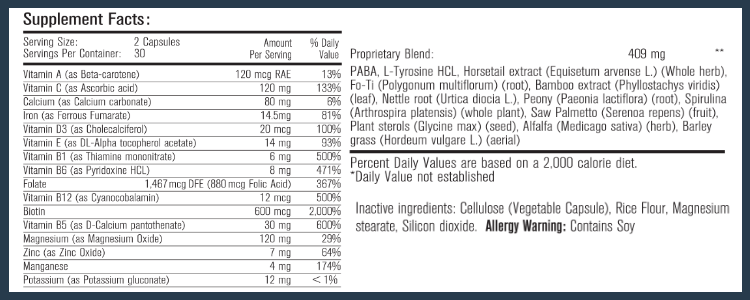 As I mentioned before, these ingredients are excellent in terms of hair benefits:
improve scalp and hair follicles health

promote thicker and voluminous hair

help existing hair become longer and shinier

stop the excess production of DHT
So on paper, it's actually a great contender as a top hair supplement.
Its doses are more on the safe side, so there are no risks involved.
But overall, TressAnew has an excellent composition.
Its ingredients have clinical trials behind (related to their hair benefits).
So its composition is very promising.
Now, let's take a look at the main ingredients present in it.
1. Vitamins & Minerals
---
Now – we will start with TressAnew's individual nutrients:
Potassium – improves the function of the scalp

Vitamin B5 – keeps the hair, skin and eyes healthy [1]
Manganese – provides enough supply of manganese to hair fibers [2]

Vitamin B12 – stimulates hair follicle growth

Magnesium – helps in melanin production for hair pigmentation

Vitamin B1 – supports hair growth and healthy scalp

Iron – supplies enough iron to reduce patterned hair loss [3]
Vitamin D3 – promotes hair regrowth [4]

Calcium – aids in hormone and enzyme secretion to strengthen the hair

Vitamin C – avoids hair drying and splitting [5]
Zinc -reduces hair follicles regression [6]

Vitamin E – provides antioxidants to maintain hair health

Folate – supports healthy cell growth that's present in the hair and nails [7]

Vitamin B6 – reduces hair loss and improves hair condition

Biotin – promotes the rate of follicle growth

Vitamin A – activates hair follicles stem cells [8]
Well, I would say that these ingredients focus on scalp and hair follicles.
Also – some of them can improve existing hair and promote growth.
The good news is that this group involves some compounds that help you avoid mineral deficiencies:
iron

biotin

vitamin D

zinc
These deficiencies are some common causes of hair loss.
So TressAnew can really go through the root causes of your hair problems.
2. Proprietary Blend (409 mg)
---
The next set of TressAnew's ingredients is its herbal blend:
Saw Palmetto – improves hair quality and hair count [9]

Plant Sterols – helps in keeping the hair and scalp healthy

Horsetail Extract – reduces dandruff and improves hair growth speed [10]

Fo-Ti – stops the hair from turning grey prematurely

Bamboo Extract – improves blood circulation in the hair follicles and scalp

Barley Grass -makes the hair follicles stronger

Spirulina – has antimicrobial properties and fights dandruff

Alfalfa – restores the glossy and youthful look of the hair [11]

PABA – helps darken grey hair

Nettle Root – promotes hair re-growth and stops hair loss

L-Tyrosine – aids the creation of melanin for maintaining hair color

Peony – helps with hair growth and lessens hair loss [12]
As you can see, it contains some important herbal ingredients.
They are great for improving hair growth and reducing hair shedding.
Besides, some of them are some excellent DHT blockers:
Saw Palmetto

Fo-Ti

Nettle
Unfortunately – they are all listed in a blend, so there are no individual doses.
But the overall dose of this blend is still on the higher end.
---
Conclusion
---
Overall – TressAnew's formula looks identical to that of other supplements.
In terms of composition, it looks great.
And if you ask me, all of its ingredients are very promising (on paper).
---
#3 – Pills & Dosage (8 out of 10)
---
Let's now take a look at the other features of TressAnew.
1. Pills
---
Honestly – TressAnew's looks are not that special.
It looks pretty much the same as most of the other hair supplements:
formulated as vegetable capsules

cream-colored pills

average size
Overall – it's not very hard to take, due to its formulation.
2. Dosage
---
Another common feature of TressAnew is the instructions it has.
You need to take two capsules a day (with food).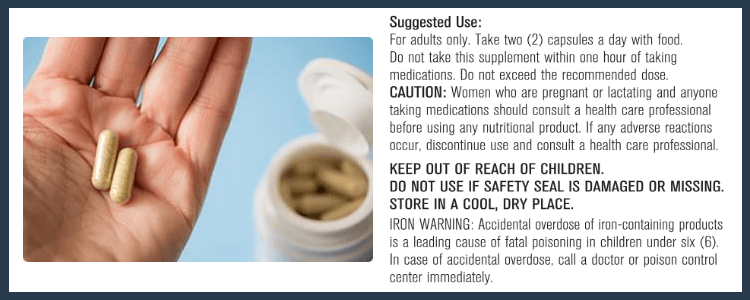 If you're taking other medications, you might want to wait for one hour before taking them.
It's better to space them out in between, in order to avoid adverse reactions.
Lastly – it's essential not to exceed the recommended dose.
As you can see, the directions are easy to follow.
---
#4 – Results

(7 out of 10)
---
Now – TressAnew's customer reviews are quite limited.
So let's take a look at its testimonies in this chapter.
Note: I only considered authentic reviews, not promotional/fake ones.
1. What People Say
---
Firstly – I usually analyze user reviews from other retailers.
I just think they are more honest (than those from official websites).
But unfortunately – I only found experiences about TressAnew in the following websites:
official product page

3rd party (review) websites
So let's see the experiences people had with this supplement:
Some customers said that it helped them combat hair loss.

Others mentioned that their hair looked better than before.

A few of them stated that it made their hair shiny, volumized and thicker.

There were also people who noticed fewer balding spots.

The rest said that it's worth buying (compared to other supplements).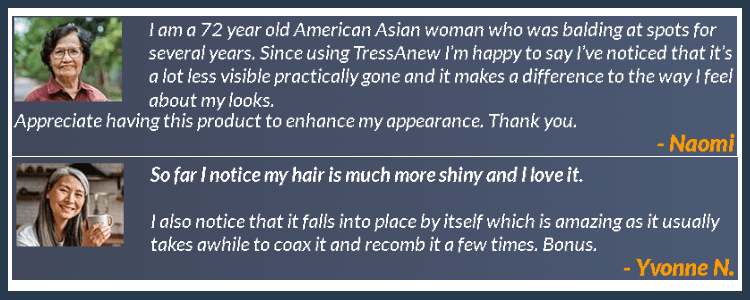 As you can see, most comments talk about an increased hair growth and less hair loss.
Also, some mentioned that it also helped keep their hair healthy overall.
Honestly – I'm not sure if the statements above are unbiased.
But TressAnew isn't available outside its website.
And judging after its formula, it should be effective.
It's really a pretty promising product on paper.
But it's up to you whether you trust these comments or not.
---
Conclusion
---
Again – TressAnew has very few customer reviews.
But based on its comments, it looks like it really helped treat hair loss.
Whether you trust them or not, it's up to you.
If you ask me, I would prefer an alternative with some more authentic reviews.
---
#5 – Side Effects

(7 out of 10)
---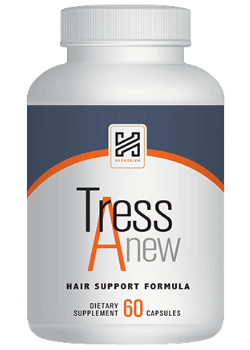 Again – TressAnew has limited user reviews.
With that, I didn't find any feedback about its side effects.
Now – here are the most common potential adverse reactions hair supplements can cause:
stomach pain

nausea

diarrhea
Don't get me wrong, these issues aren't necessarily caused by TressAnew.
They are simply pretty common in any hair supplements.
If we look at TressAnew's formula, all of its doses are pretty decent.
So there's no increased risk from this point of view.
Overall – it's pretty safe to use, I would say.
---
#6 – Price

(4 out of 10)
---
Honestly – TressAnew is more on the expensive side.
So I don't think it's the best option from the market.
1. The Exact Price
---
Again – TressAnew is only available on its website.
So here are the deals you can find there:
Standard bottle costs $49.95

3 bottles cost $39.95/bottle

6 bottles cost $33/bottle

Free shipping available only for the 6 bottles bundle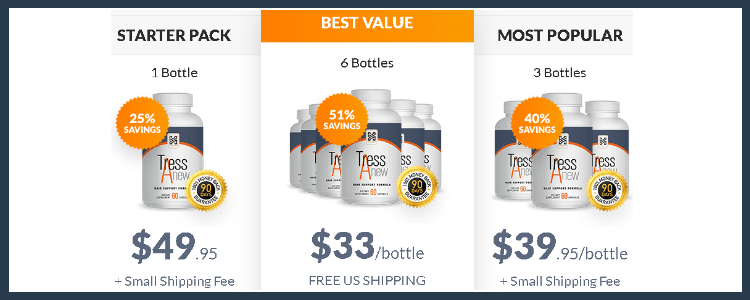 If you ask me, the price might look decent for its quality.
But it's not the most practical option out there.
As I told you – TressAnew has an identical formula with other supplements.
And guess what? Those options are actually cheaper.
So in these circumstances, TressAnew is actually on the pricier side.
So why buy an expensive brand when you can find an affordable one?
2. Competitors' Price
---
Let me tell you more about the alternative I mentioned above (that won't break the bank).
It's called Folexin and it's my #1 recommended hair supplement: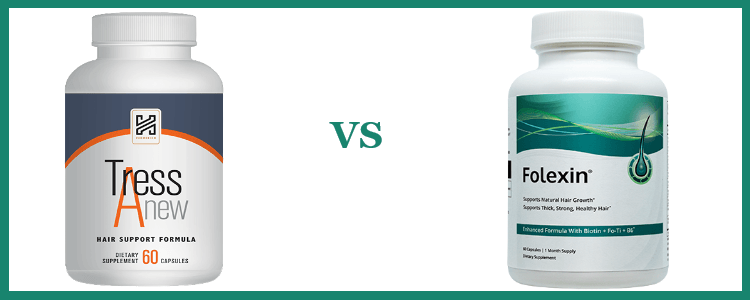 Folexin is made from important vitamins, minerals and herbs good for the hair.

Its formula focuses on stopping the factors affecting hair growth.

TressAnew's formula is almost identical to that of Folexin.

Both supplements require 2 capsules per day.

Buying a bottle of Folexin costs $24.95.

But for a larger quantity, it's only $17 to $18/bottle.

TressAnew's price is $49.95 for one bottle.

It can also be bought for $33 each (for the bundle of 6).
Now, these 2 products are almost identical in terms of composition.
However – Folexin is the clearly best choice.
It costs about half for the exact same composition.
So why pay double on TressAnew when you can get the same product for a lot less?
---
Conclusion
---
To sum it up, TressAnew's price might look decent for its quality.
However – you can find a much cheaper alternative with the same ingredient.
So why spend a lot more money on the same product?
---
#7 – Final

Conclusions
---
So here are some of my final thoughts on TressAnew.
1. Promising Combination
---
If you ask me, TressAnew has one of the most promising formulas in the market.
You can see compounds that are very good for hair:
herbal extracts

vitamins and minerals

essential nutrients and amino acids
In terms of doses, I would say they're all pretty safe.
So overall there are a lot more benefits compared to the risk of side effects.
2. Limited Reviews
---
Unfortunately, TressAnew comes with very few reviews.
I'm talking about the testimonies from people who tried it.
So the majority of the comments only came from these websites:
3rd party websites

its official page
If you ask me, all of the reviews listed there are pretty positive.
That's why I'm not sure if they are all authentic and legitimate.
3. Quite Expensive
---
Finally – I think TressAnew is more on the pricey side:
you can buy one bottle for only $50

price can be as low as $33/bottle(for the bundle of 6)

no free shipping for orders below 6 bottles
Although its features are decent for its price, it's not the best option (in my view).
There is an affordable alternative with the exact same composition.
---
My Verdict – Worth It Or Not?
---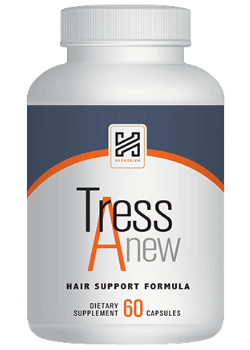 Short answer: Not quite – it's not a bad product, but be mindful of its red flags:
Exact same composition as other popular supplements

Price is a lot higher

Not a lot of authentic customer reviews
As I said – TressAnew is far from being an awful supplement.
It has some great features, especially its formula.
However – its ingredients are identical to those of other supplements.
And despite that, it costs a lot more.
So I have another recommendation that's more affordable.
I already introduced you to Folexin:
Very affordable for its qualities

Based on the exact same formula

Helps hair loss, shedding and thinning

Safe to use and very well-tolerated
Again – TressAnew is not a bad hair supplement.
It has a good formula that is very promising for hair health.
But it's quite expensive, especially if you compare it to alternatives like Folexin.
That's the reason why Folexin is a much better option.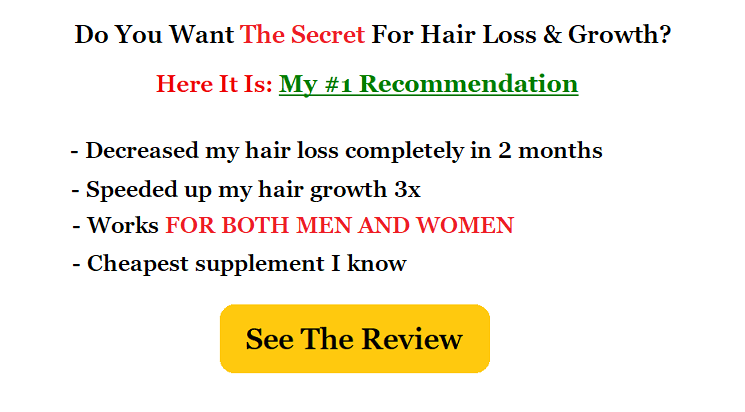 References:
1 – https://www.mountsinai.org/-health-library/supplement/-vitamin-b5
2 – https://www.mountsinai.org/-health-library/supplement/-manganese
3 – https://www.ncbi.nlm.nih.gov/-pmc/articles/-PMC3678013/
4 – https://pubmed.ncbi.nlm.nih.gov/-33642467/
5 – https://www.mountsinai.org/-health-library/supplement/-vitamin-c
6 – https://www.ncbi.nlm.nih.gov/-pmc/articles/-PMC2861201/
7 – https://www.healthline.com/health/-folate
8 – https://www.ncbi.nlm.nih.gov/-pmc/articles/-PMC5315033/
9 – https://www.healthline.com/-nutrition/-saw-palmetto
10 – https://www.healthline.com/health/-horsetail
11 – https://www.healthline.com/health/-alfalfa
12 – https://www.ncbi.nlm.nih.gov/-pmc/articles/-PMC8621879/