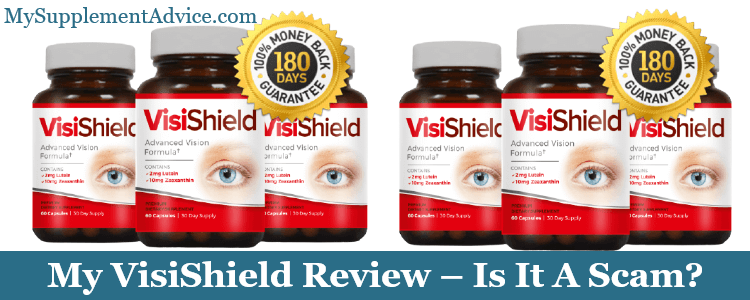 It's time for my VisiShield review – which looks like a pretty familiar product.
That's because it's a re-branded version of VisiClear – a supplement that is known to be a scam.
But is VisiShield a scam as well?
Honestly – it has all chances:
hidden formula

doubtful patterns

quite pricey
But let's find out the real truth behind this product in the following lines (+ video).
Note: This review is based on my opinion + research on VisiShield.
Review Summary
---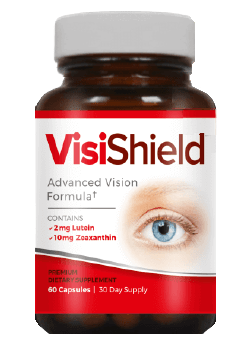 Full Name: VisiShield by VisiShield
Product Type: Eye Supplement
Best Actual Price: Around $69
Cheapest Place To Buy: Its official website
Designed For: Promoting healthy vision – it claims to:
slow down vision decline

support natural vision

protect from future damage
My Rating: 2.5 out of 10
Recommended?: Surely not – it's a re-branded version of a questionable product (VisiClear):
ingredients are not disclosed

very pricey

limited authentic reviews
I strongly recommend a supplement that costs half but it works way better (and it's also legit).
What I Liked About It
---
Has an official website (which is still questionable)

Easy to take

Contains some herbal extracts
What I Didn't Like About It
---
Looks extremely similar to a scam (VisiClear)

Full ingredient list is not disclosed

Lacks authentic customer reviews

Not consistent product info

Very pricey for its true value

Doubtful producer

Biased 3rd party website
---
VisiShield In A Nutshell
---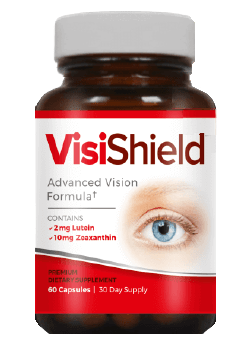 Honestly – I already said that VisiShield looks very familiar.
If you read my review on VisiClear, you would understand what I'm talking about.
It's most likely the same product – because VisiClear had already gained a terrible reputation.
So its producer tried to re-brand it as a new supplement.
But it seems to keep the same problems of VisiClear:
no full list of ingredients

lacks authentic customer reviews

biased 3rd party website

inconsistent product info

doubtful company background

pretty pricey for its real value
Other than that, VisiShield requires one capsule per day.
But one bottle (60 capsules) costs $69 and it offers discounts for larger quantities.
Now – it says that a single bottle is a 30 days supply, which contradicts with its 1 pill/day recommendation.
But overall, I strongly suggest you to avoid VisiShield.
It has all chances to be a scam, so it's better to stay away from it.
---
#1 – Claims & Producer
---
First of all – I want to say right away that there's very limited info about VisiShield.
But let's still discuss some of the things I found about it:
how it works

what company is behind it

which health issues it targets
1. Claims
---
I looked into VisiShield's website to see some of its promises:
helps with vision

reduces eye stress

promotes healthy eyes

has some long term eye benefits

slows age-related vision decline

protects from future damage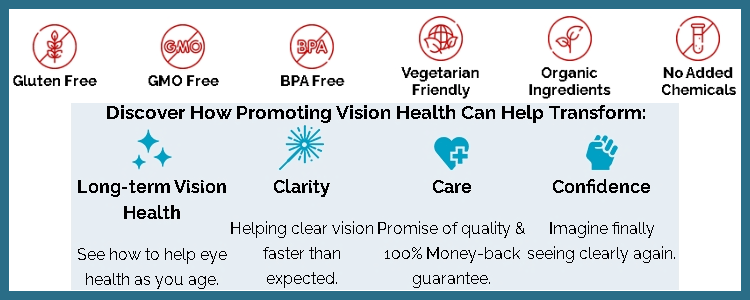 Now – these promises are exaggerated for a questionable product.
I know it's too early to tell but this supplement is far from a quality one.
As of now, I don't really trust that VisiShield can really keep its promises.
Also – there are a lot of 3rd party websites that overhype it.
In fact, their praises have absolutely no foundation – as the supplement is quite terrible.
So it's another sign that it could be a promoted/paid product.
2. Company Behind
---
The company behind this supplement is also called VisiShield.
Honestly – it looks exactly like VisiClear.
In fact – I searched for the brand name and there's almost no info available:
its "official website" also looks made-up

some links are not working
But you can see its contact info (email, phone number and mailing address).
However – I have no idea how authentic they are.
It's up to you to judge the company/brand but it's a red flag for me.
So I would surely not buy their products.
---
#2 – Formula

(2 out of 10)
---
Unfortunately – VisiShield doesn't disclose its full ingredients and doses.
So I looked into its website and other 3rd party websites for its formula.
But none of of them discloses the same set of ingredients.
Now – the fact that a product doesn't give out its full formula is a major question sign:
it's either extremely weak

or it has some very low doses
VisiShield probably has both – considering its overall view.

Now – here are the common ingredients in all those websites:
Again – the fact that its formula formula is hidden is a major red flag.
Not to mention that there aren't any doses available.
Ideally – these ingredients are helpful, but in VisiShield, they look rather sketchy.
---
Conclusion
---
There's no way I could recommend VisiClear.
It doesn't give out its entire formula and it has all chances to be a scam.
So don't wast your money for a product like this one.
---
#3 – Pills & Dosage

(4 out of 10)
---
Let me give you some info about VisiShield in this chapter.
1. The Pills
---
The lack of authentic customer reviews from previous buyers makes it hard to judge.
So you can only guess how this product looks like:
probably vegetarian capsules

most likely white pills

no details about the size and texture
If you ask me, it probably seems like most vegetable capsules.
2. The Dosage
---
Now – I found out some instructions on VisiShield's website.
Here are the details about it worth sharing:
It requires one capsule per day (in the morning).

Take it 20 minutes before eating breakfast.

Consistent use will clear your vision.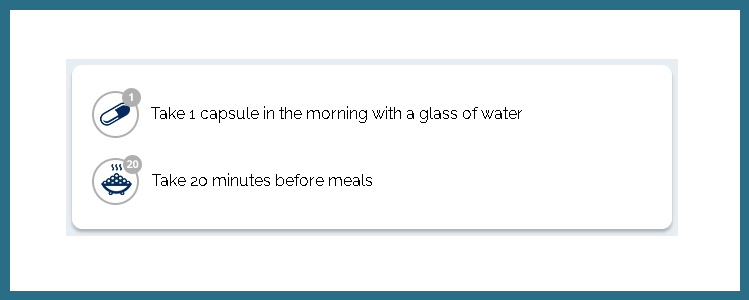 Sure, it's easy to take it every day – but is it worth the effort?
Again – it's a doubtful product and it has no full list of ingredients.
And the point is that not even high-quality products can actually improve vision dramatically.
That's because a supplement cannot reverse the existing damage.
Not to mention that VisiShield is a lot weaker than most, so I can't really tell how it could possibly "cure" your vision.
So I definitely don't recommend it.
---
#4 – Results

(3 out of 10)
---
As usual, I looked for authentic reviews to see how this product works.
But unfortunately, VisiShield doesn't have any real user opinions.
Note: I only consider authentic reviews, not promotional ones.
1. What People Say
---
VisiShield has very limited (or almost no authentic) reviews from previous buyers.
All the opinions come from biased 3rd party websites and its official website.
Now – I don't really trust those sources, because there's a high chance of being biased.
But if you're curious, here's what the users there say:
Their eyesight started to improve and it got a lot better.

Some said their blurry vision started to be clear again.

Others said that it works for the eyes overall.

The biased website mentioned that it's a good supplement.

Honestly – these are all general comments, so I'm not impressed.
Also, there's no way you can leave your own review.
So this is a clear sign that the existing opinions are all biased and not trustworthy.
If they were real, you could actually check them out.
But the product is quite recent on the market – so how could it have so many praises and no complaint?
This really sounds sketchy to me.
---
Conclusion
---
Overall – VisiShield has some doubtful customers reviews.
So at this point – I don't trust its apparent results.
If you ask me, I would definitely not advise you to try it out.
---
#5 – Side Effects

(5 out of 10)
---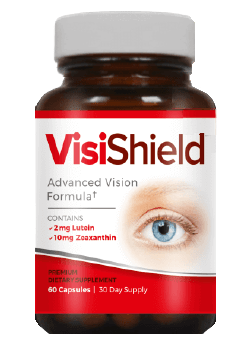 Again – VisiShield's ingredients are not disclosed.
So it's hard to know the effect they have on your body.
Usually, products like this can lead to 2 situations:
too dangerous (which can cause serious side effects)

not strong enough to work at all
Honestly – I believe that VisiShield is in the second category.
That's because I doubt its formula contains any potent ingredients.
So it's a non-negotiable supplement for me, due to its red flags.
I simply cannot recommend a product whose content is hidden.
---
#6 – Price

(2 out of 10)
---
Due to the lack of credibility, I consider VisiShield very pricey.
So it's really not a good option to include in your daily routine.
1. The Exact Price
---
The only place where VisiShield is available is its official website.
So here are the bundles you can see offered there:
A bottle costs $69

3 bottles costs $177

6 bottles costs $294

Free shipping

180 day money back guarantee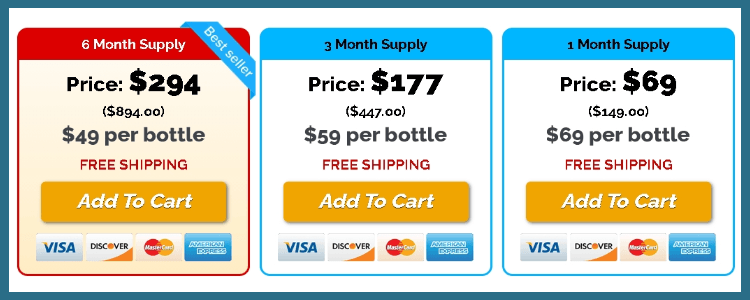 Again – considering the points stated earlier, I don't think it's worth it at all.
$69 is a huge price for a vision supplement (especially if we're talking about a very basic one).
Besides, you can't even tell what it contains – so why spend so much on it?
Also, the bottle states "60 capsules" and "30 Day Supply."
However – the instructions only suggested taking 1 capsule per day.
So both pieces of information are contradicting – which is another bad sign.
That's why I would definitely not advise you to try VisiShield.
Besides the fact that it's weak – it also very expensive.
2. Competitors' Price
---
I want to compare VisiShield with my #1 recommended vision supplement.
I'm talking about a product called Lutenol: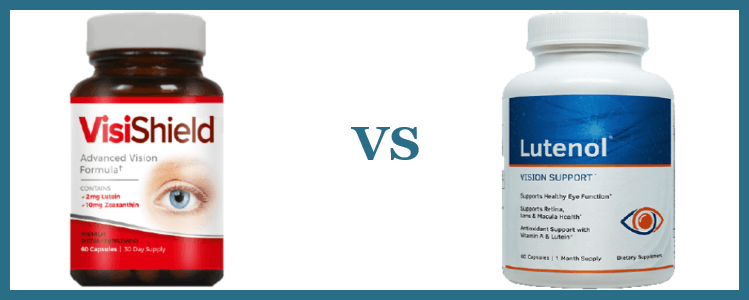 VisiShield has no full list of ingredients.

Lutenol has one of the best formulas from the market.

VisiShield's formula is unknown (making it dangerous).

Meanwhile, Lutenol is proven to be safe.

VisiShield's price starts at $69/bottle.

Lutenol costs $28 but you can get it for about $20.
If you really compare these 2 products, Lutenol is clearly superior (from all points of view).
So I recommend it because it's the best investment of your money.
---
Conclusion
---
Overall – VisiShield is not a good deal at all.
It seems really questionable and it's also extremely expensive.
So trust me, there are other alternatives out there that are more worth it.
---
#7 – Final

Conclusions
---
Here's how I would sum up my view about VisiShield.
1. Doubtful Formula
---
Now – I want to make it quick and short for VisiShield's formula:
no full list of ingredients

inconsistent ingredients (from 3rd party websites)

individual doses are not disclosed
I think these are enough reasons to not trust it, since it could be dangerous.
That especially because it's a supplement- not a topical product.
2. Scam Potential
---
Honestly – for a product to be trusted, it should come from a reliable company.
But in this case, VisiShield has a doubtful background.
So it's clearly not an authentic supplement.
But most importantly – it seems to be a re-branded version of a scam called VisiClear.
3. Very Pricey
---
Lastly – considering VisiShield's red flags, it's very expensive for its real value.
So even if you afford buying it, I advise you not to do it.
It's simply not worth all that.
And why spend your hard-earned money on a scam?
---
My Verdict – Worth It Or Not?
---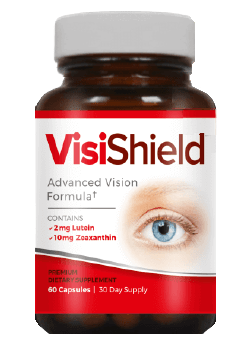 Short answer: Definitely not worth it.
There's a high possibility of it being a scam – a re-branded version of VisiClear:
No full list of ingredients

Lacks authentic customer reviews

Biased 3rd party websites

Doubtful credibility

Expensive for its real quality

Limited product info
I think these are enough reasons for you to avoid this product completely.
But if you really want to give it a try, then it's up to you.
However, I have a better eye supplement alternative for you.
What do I recommend instead?
My top pick is a product called Lutenol:
contains the best ingredients from the market

has the most affordable price you could find

it's an excellent investment for your money
Overall – Lutenol is way better than VisiShield in all aspects.
So I advise that you try it out instead (or at least look for other options than VisiShield).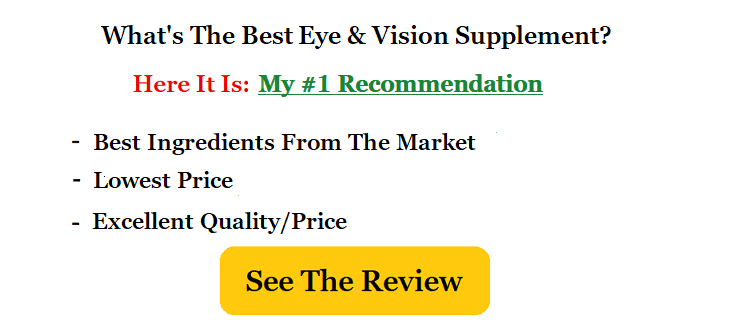 References:
1 – https://www.healthline.com/health/-lutein
2 – https://www.ncbi.nlm.nih.gov/pmc/articles/-PMC6871545/
3 – https://www.ncbi.nlm.nih.gov/pmc/articles/-PMC7442370/
4 – https://www.ncbi.nlm.nih.gov/pmc/articles/-PMC7281326/