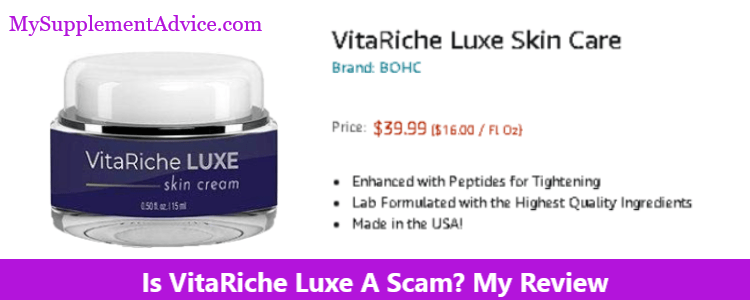 It's time to review VitaRiche Luxe – a skin cream designed against aging signs.
But are there any chances that this product is legit? It doesn't look great, honestly:
very little info available

no authentic customer reviews

full ingredients are not disclosed
So is it worth buying – or is it a scam in reality?
Find out the answer in my review.
Note: This review is based on my opinion + research on VitaRiche Luxe.
Review Summary
---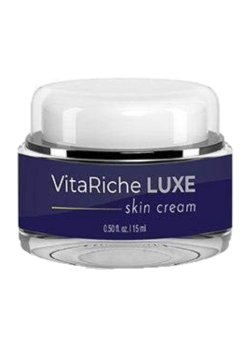 Full Name: VitaRiche Luxe by BOHC
Product Type: Anti-Aging Cream
Best Actual Prize: Around $39.99
Cheapest Place To Buy: Amazon
Designed For: Tightening the skin– it claims to:
minimize discoloration

provide hydration

boost collagen production

give anti-aging benefits
My Rating: 2 out of 10
Recommended?: Definitely not – there are too many question signs about it:
little to no info about the producer/manufacturer

no exact list of ingredients

pricey for its quantity and value
Instead, better go for the best anti-aging cream from the market, it's a much wiser choice.
What I Liked About It
---
Contains one essential anti-aging compound
What I Didn't Like About It
---
No available official website

No official info about the doses and full ingredient list

Version sold on Amazon is probably not the original

No authentic customer reviews on retailers (not even on Amazon)

A lot of questionable and biased reviews

You can't find any user experiences

Quite pricey for its quantity

Can cause side effects quite often
---
VitaRiche Luxe In A Nutshell
---
VitaRiche Luxe is quite an interesting product but not in a good way.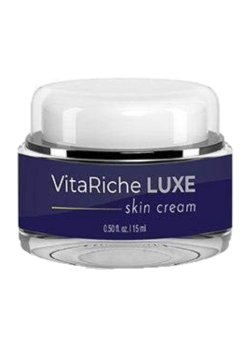 I say "not in a good way" because there's no official website available for this product – which means the following:
only biased 3rd party websites are available

there's no info about the producer
Given all the info from 3rd party websites, it surely raises a lot of questions.
These questions might include:
Why is there no available official website of the brand?

Where can we see the legit customer reviews?
So if you ask me –there is a high chance that this cream is a scam.
Since there's no official website available, it's hard to tell if this is legit.
Also, the 3rd party websites reviewing it in a very positive manner make it look even more suspicious.
---
#1 – Claims & Producer
---
There isn't much available info about VitaRiche Luxe at this point.
But I will try to give you some general facts based on my careful research:
how it works

what skin issues it helps most

who is the company behind it
1. Claims
---
There are a lot of reasons to find this product suspicious – including its claims:
keeps skin's internal health

boosts skin collagen level gradually

maintains the vibrancy of the skin

restores natural appearance of the skin
Now – all of these claims are doubtful.
That's because there is no official list of ingredients and doses available.
And applying this cream is not enough to maintain the skin's internal health.
In order to have healthy skin, you need to take care of it from the inside and out.
That's why VitaRiche Luxe's claims are quite exaggerated, in my view.
2. Company Behind
---
There is very little info about the producer of this cream.
As seen on Amazon, it seems to be made by a manufacturer called BOHC.
But there's more:
the manufacturer is unsearchable

there are 2 products associated with it

one is VitaRiche Luxe

the other product has a lot of negative reviews

but it might have changed its name in the meantime
Basically – the manufacturer has no available information.
And it doesn't have an official website featuring the products it offers.
There is also no official logo associated with the manufacturer.
In short, there is a possibility that this company is not registered or undergone legal registrations.
That's why I don't advise you to buy its product – since it has high chances to be a scam.
---
#2 – Formula (4 out of 10)
---
There are only few available info about its ingredients – and none from the official website.
You can only find these info on 3rd party websites (that's why I cannot guarantee they are authentic):
no full list of the ingredients used

no available doses of these ingredients

only one classic anti-aging ingredient (Retinol)
Given this, you can't tell what's inside this cream.
So how could you tell if there's something in it that will cause you an allergy?
Are you sure you want to pay for a product without a full list of its ingredients?
I would answer NO to both of these questions.
Now – let's take a look at the ingredients mentioned by the 3rd party websites.
1. Retinol
---
Most anti-aging creams have this compound because it's one of the best anti-aging ingredients.
And here are several helpful benefits of it:
boosts collagen production [1]

improves skin tone

plumps out skin
The level of collagen produced by the skin decreases as we age.
This will result in wrinkles, fine lines, sagging, etc.
So boosting the production of collagen will lessen these problems.
2. Ceramide-3
---
Another ingredient mentioned by 3rd party websites is Ceramide-3:
locks skin moisture

prevents dryness [2]

avoids irritation
Keep in mind that dehydrated skin can cause uneven skin tone and dullness.
That's why this ingredient is essential to keep skin moisturized.
3. Glycerin
---
This ingredient can also be found in most skin care products.
The benefits it can give include:
provides skin barrier [3]

keeps skin look soft and smooth

repairs skin damage
Lack of moisture can result in different skin problems.
That's why this component will help your skin recover from these issues.
4. Herbal Extracts
---
Herbal extracts are quite common when it comes to skin care products.
In this case, there were 2 ingredients mentioned:
Black Currant Seed Extract – heals damaged skin cells

Acmella Flower Extract – reduces facial wrinkles [4]
However – these ingredients are not that strong, in terms of effect.
---
Conclusion
---
Based on the ingredients given out on 3rd party websites, this cream looks promising.
But there are reasons that will make you think that it's a gimmick:
manufacturer is unsearchable

no official list of all the ingredients
Retinol is probably the most potent ingredient in this cream.
But you can find it in a much better and safer version in other products.
That's why there's no way I could recommend this cream.
---
#3 – Consistency & Dosage (3 out of 10)
---
Once again – this product has extremely little info at this chapter:
no details about the scent and texture

it's probably formulated as a white cream
Another big issue is the lack of clear instructions.
That's because you have no idea about the best way to use it:
how often you should apply it

how much product you need for every application
Not using it correctly of it may cause negative effects on your skin.
That's why this product has a big problem at this chapter.
---
#4 – Results

(3 out of 10)
---
I checked out VitaRiche Luxe's reviews in order to see how it works.
But as expected, I couldn't find any real user opinions on this cream.
So it's very hard to judge it fairly.
Note: I only consider authentic reviews, not promotional/fake ones.
1. What People Say
---
VitaRiche Luxe does have several reviews on different 3rd party websites.
But none of them are authentic or came from real customers:
they all seem biased reviews

all reviews are promotional

none of the writers has tried the product themselves

things written on 3rd party websites are all about the same
Now – if you look for reviews of this product on Amazon, you won't find any.
Also, I tend to avoid the opinions from 3rd party websites because they tend to be biased.
Given the lack of information, it's hard to tell how this product works and if it's really legit.
---
Conclusion
---
This cream has no legit customer feedback from real users.
But it doesn't even matter if it really works or not.
You cannot trust a product that doesn't have any info about the manufacturer.
And there's also no official website.
Given these facts – it's clearly not a product I would recommend.
---
#5 – Side Effects

(5 out of 10)
---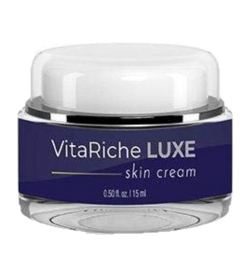 Normally, VitaRiche Luxe shouldn't cause any major side effects:
it probably contains low doses of ingredients

unknown compounds tend to be quite weak

it might contain cheap ingredients
Side effects tend to be common for people with sensitive skin.
That's why it's crucial to check a topical product's ingredients first.
Since VitaRiche Luxe doesn't offer a full ingredient list – it's hard to tell.
---
#6 – Price

(2 out of 10)
---
Given its composition – VitaRiche Luxe is expensive for its quantity.
So obviously, I don't consider it such a good choice.
1. The Exact Price
---
This supplement can be found on Amazon.
Also – other 3rd party websites offer different links to the product page.
However – most redirect you to some totally different products (not VitaRiche Luxe).
So let's analyze its price on Amazon:
Standard price is $39.99/jar

One jar contains 15 ml (0.5 fl.)

There's free shipping on selected dates

Now – you can judge for yourself whether this cream is worth the price or not.
But to be honest, it is quite pricey for its quantity.
Also – the list of full ingredients is not disclosed.
So it's definitely not worth every penny.
2. Competitors' Price
---
I only want to compare this product with my #1 recommended anti-aging product.
I am talking about Kollagen Intensiv:

Kollagen Intensiv has the best composition from the market.

VitaRiche Luxe Skin Care only has few ingredients (mentioned).

Kollagen Intensiv costs about $60 normally.

But you can get it for about $36 in the best case.

Also, one bottle can last even 6 weeks (my case).

On the other hand, VitaRiche Luxe is more expensive and it's also much weaker.

Not to mention that a jar is about 15 ml (0.5 fl.) only.

That might not last even a month.
Basically, between these 2 – Kollagen Intensiv is obviously the better choice.
It has way better ingredients compared to VitaRiche Luxe.
And that's a crucial aspect when it comes to anti-aging treatments.
Not to mention that it is a better investment of your money.
---
Conclusion
---
VitaRiche Luxe Skin Care is not worth its price.
I'm not saying that it's a bad product at all.
But considering the info that it doesn't have official website as well as its manufacturer, it's suspicious.
Still – there is a much better alternative on the market that is a lot more worth it.
---
#7 – Final

Conclusions
---
Here's how I would sum up my opinion on this product.
1. Undisclosed Formula
---
This cream's composition isn't disclosed – which means:
might have weaker version of ingredients

might cause side effects

probably doesn't have the best formula
Overall – the formula doesn't make it look like an effective product.
2. Suspicious Manufacturer
---
For a company/manufacturer to be legit, it must have an official website.
And in this case, there isn't any official page connected to this product.
Given this, it might be a scam.
Usually, scam products will charge suspicious amounts to your bank.
This happens once you started purchasing from them.
3. Very Expensive
---
Unlike many anti-aging creams, VitaRiche Luxe is very expensive.
it costs around $40

one jar is very small

it might not even last a week
Other than being expensive – you might get suspicious unknown charges.
That's why this is not worth it, in my view.
---
My Verdict – Worth It Or Not?
---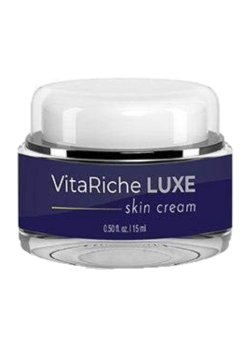 Short answer: Definitely not worth it.
If you ask me, it might actually be a scam:
No full list of ingredients and doses

Many unproven claims

A lot of biased reviews from websites associated with it

No official website of the brand/manufacturer

Very expensive for its value

A jar might not even last a week
Even if this product is available, I personally would never advise you to buy it.
What do I recommend instead? A really high-quality cream called Kollagen Intensiv:
contains the best ingredients from the market

has some clinical evidence behind

it's really worth its price

a bottle might last more than expected
Compared to VitaRiche Luxe – Kollagen Intensiv is way better.
So if you want to make the most of your money, better go for this product instead.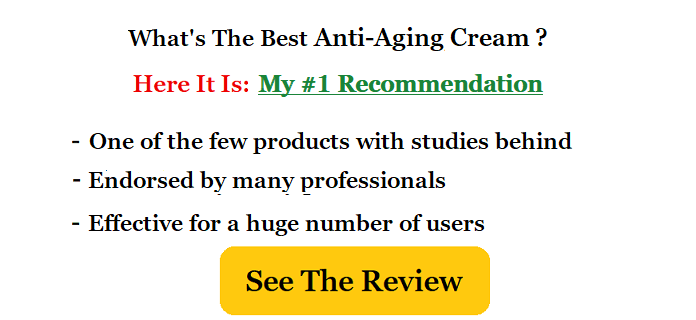 References:
1 – https://www.ncbi.nlm.nih.gov/pmc/articles/-PMC2699641/
2 – https://pubmed.ncbi.nlm.nih.gov/-18717861/
3 – https://pubmed.ncbi.nlm.nih.gov/-18498456/