It's time for my Synbiotic 365 review – a probiotic that looks very promising.
But is it really working? Not in all cases:
slightly pricey

not suitable for everyone

enough side reactions
So let's find out if the supplement works wonders by looking into all its hidden details.
Note: This review is based on my opinion + research on Synbiotic 365.
Review Summary
---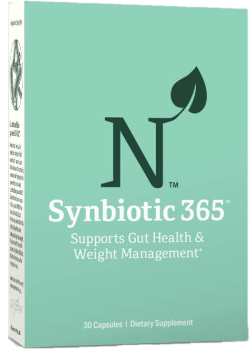 Full Name: Synbiotic 365™ by Nature M.D.™

Product Type: Probiotics
Best Actual Price: Around $45
Cheapest Place To Buy: Its fficial website
Designed For: Supporting gut health and weight management.
My Rating: 8 out of 10
Recommended?: Yes and no – and that's because of some red flags:
bothering side effects

can be pricey

several complaints
If you're looking for a better alternative, check out the best probiotic from the market that I know.
What I Liked About It
---
Contains various bacterial strains

Also contains vitamins

Comes with a professional site

A lot of info available about it
What I Didn't Like About It
---
Cause adverse effects quite often

Not suitable for all users

Too pricey

Limited customer reviews
---
Synbiotic 365 In A Nutshell
---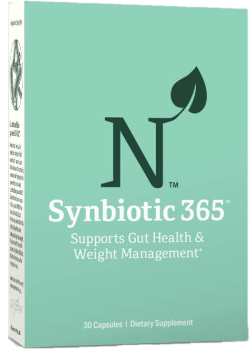 Honestly – Synbiotic 365 is a very good supplement.
That's why there isn't much to criticize about it overall.
Its formula is good, compared to other supplements:
contains vitamins and herbal extracts

14 probiotics

20 billion CFU
But even so, some people ended up having heart palpitations.
Now – I'm not saying that it's bad supplement just because of these issues.
Just keep in mind that not everyone can tolerate it (given its pretty high dose).
For the price of $45 for 30 capsules, it's not a bad option for short-term use.
If you plan on taking it for a long time, I would think twice.
That's because the dose is quite high for a 6 months treatment, in my view.
So it may actually worsen your digestive issues, in this case (especially if you don't lack good bacteria).
But overall – Synbiotic 365 is not a bad product at all.
Still, there are some other options (which I consider much better).
---
#1 – Claims & Producer
---
Here are the first things you should know about Synbiotic 365:
the health problems it solves

how it works

who is the company behind
1. Claims
---
The supplement claims to be a "3-in-one gut health solution":
improves digestive health and immunity

manages weight

supports metabolism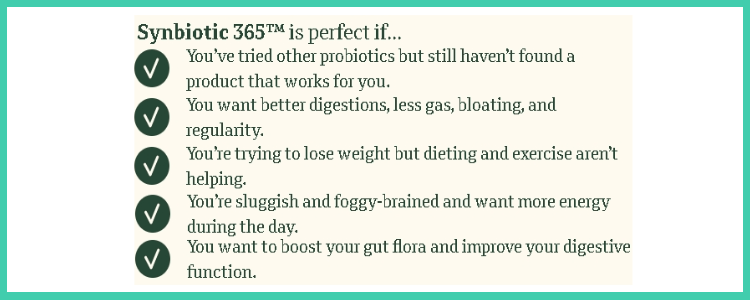 The other claims say that the product is non-GMO and allergen-free.
Also – the supplement is made as delayed-release gel capsules and no refrigeration is needed.
Now, I would say that these claims are realistic and straight to the point.
So Synbiotic 365 really seems like a potent product.
2. Company Behind
---
Synbiotic 365 is made by the brand Nature M.D.
So far – here's what I found from its website:
all products are designed for gut and digestive health

there's contact info available (email and phone number)

social media links are also posted on the website
I also searched for the reviews about the company and I found some complaints:
products being shipped very late

rude customer service
Overall – I would say that it's up to you whether you buy from this brand or not.
It doesn't seem like a doubtful company – but its complaints can be an issue.
---
#2 – Ingredients (9 out of 10)
---
Synbiotic 365 has a very good formula, to be honest – because it contains some very varied ingredients:
vitamins

14 bacterial strains

20 billion CFU

plant-based ingredient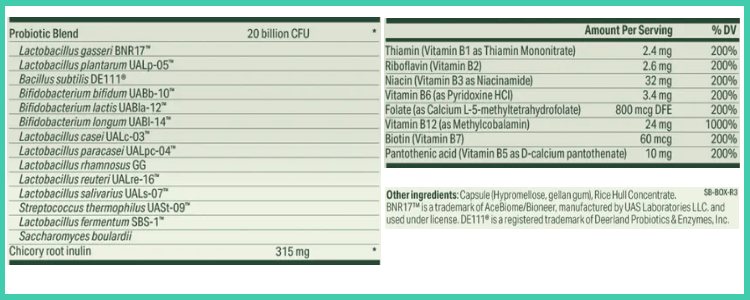 Now – let's take a look at the vitamins inside it, for the beginning:
Thiamin – prevents complications in the stomach, intestines etc. [1]

Riboflavin – helps break down proteins, fats and carbohydrates

Niacin – lowers and treats cholesterol

Vitamin B6 – supports the nervous system and metabolism [2]

Folate – maintains red blood cells count

Vitamin B12 – keeps nerve cells healthy

Biotin – boosts the health of hair, skin and nails

Pantothenic acid – helps convert food to energy
If you notice, most of the vitamins present are just different forms of vitamin B.
Now – the bacterial strains listed below make up the probiotic blend:
Lactobacillus gasseri – suppresses harmful bacteria [3]
L. plantarum – increases gut population
Bacillus subtilis – prevents inflammation in the gut[4]
B. bifidum – treats irritable bowel syndrome
Bifidobacterium lactis – helps with healthy digestion [5]
B. longum – hinders the cultivation of bad bacteria
Lactobacillus casei – prevents and treats diarrhea
L. paracasei – improves immune function
Lactobacillus rhamnosus GG – fights off bad bacteria
L. reuteri – strengthens intestinal barrier
Lactobacillus salivarius – avoids and treats infection
Streptococcus thermophilus – balances the number of good bacteria [6]
L. fermentum – helps lose weight and belly fat [7]
Saccharomyces boulardii – fights off disease-causing organisms in the gut [8]
Lastly – the final ingredient on the list is Chicory root inulin.
Its role inside the stomach is to provide fibers and to suppress appetite. [9]
Overall – the formula and ingredients are quite a lot, which is actually the ideal.
But there are high chances that not everyone can digest it properly.
---
Conclusion
---
If you ask me, the formula of Synbiotic 365 is really promising.
The only downside I could see is that it might be too concentrated for some users.
Some people can tolerate the strength and others can't.
But all in all, it's really strong and potent.
---
#3 – Pills & Dosage (6 out of 10)
---
Let me give some of the basic things you need to know about Synbiotic 365.
1. Pills
---
Here's I would simply describe the supplement:
light beige color

normal capsule size

usual probiotic smell
Overall – I would say that the product looks very normal to me.
So for anyone who is taking medicine on a daily basis, these pills won't be a problem.
2. Dosage
---
Now – I haven't really found an exact usage instruction for Synbiotic 365.
But based on the supplement facts, the serving size is one capsule.
So I would say that you can take a capsule per day, which is very easy and convenient.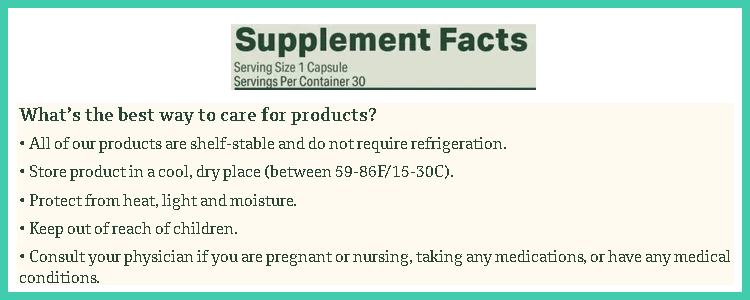 My personal advice is to take it after a meal, in order to avoid stomach cramps.
But overall – I would say that the supplement is quite easy to consume.
---
#4 – Results

(6 out of 10)
---
I checked out the reviews of Synbiotic 365's previous buyers.
The main goal was to see how it works for different people.
Now, the product has limited authentic customer reviews, which can be a downside.
Note: I only analyzed authentic reviews, not promotional or fake ones.
1. Positive Opinions
---
The only place where I found authentic reviews is on Amazon.
So far – these are the good comments I encountered:
Many users experienced improvements in their bowel movement.

Some said that it balancesd their gut health.

The rest said that it's a quality product.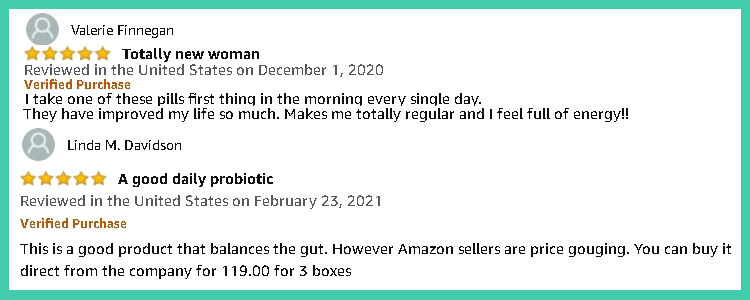 Now, the product got a rating of 4.4/5 stars (even with limited customer comments).
So it's safe to assume that it's a good supplement with a potent effect.
2. Negative Opinions
---
Now – let's talk about why other buyers didn't it at all:
Most experienced irregular heartbeat rhythms.

A lot of previous buyers said that the price is a little too high.

Others complained about poor customer service.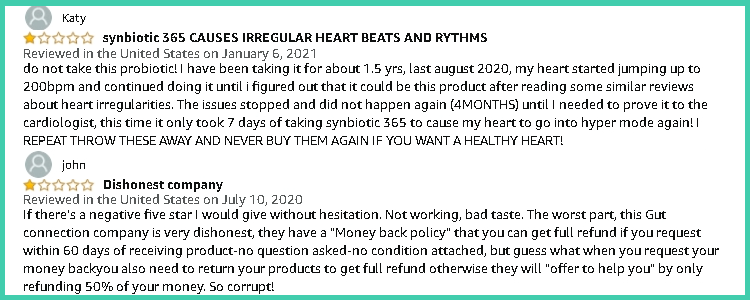 Now – the negative comments are very few, but they are something to think about.
And I'm mostly speaking in terms of side effects.
This supplement surely works – but it also has a higher risk of secondary reactions.
So I suggest you to read and analyze it in details deciding to make the purchase.
---
Conclusion
---
The only thing I could say is that the results vary on different users.
Some can take tolerate the product – while other experienced negative reactions.
So I personally wouldn't buy Synbiotic 365.
It's surely a great product, but it comes with a high risk of issues.
That's why I prefer something on the safer side.
---
#5 – Side Effects

(5 out of 10)
---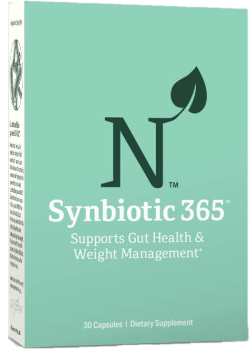 As of now, I haven't found a lot of different side effects.
The only complaints I found were about heart palpitations (which are something serious).
And in my view – they are probably because of the pretty high doses.
But if you ask me, here are other adverse effects that might also happen:
constipation

diarrhea

gas/bloating
Also – an allergic reaction can also happen (if you're sensitive to chicory root).
But other than that, Synbiotic 365 isn't the safest product out there.
---
#6 – Price (5 out of 10)
---
If you ask me, Synbiotic 365 can get expensive in a long run.
So it's not a practical choice if you plan to take it for a long-term purpose.
1. The Exact Price
---
The only place where I saw different bundles for the supplement is on Nature MD's website.
So here's the price list of Synbiotic 365:
1 Box costs $45

3 Boxes cost $119

6 Boxes cost $229

Offers Free Shipping

60-day Money Back Guarantee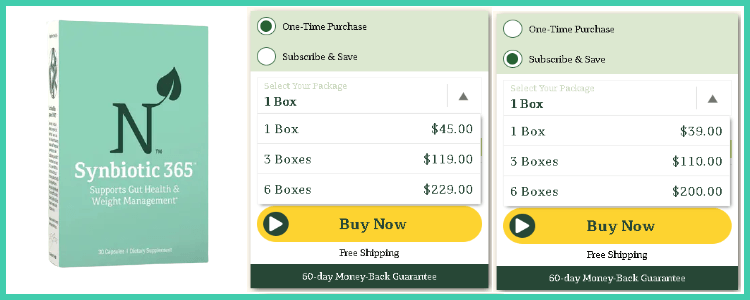 But if you plan on subscribing, you'll get discounted prices:
1 Box costs $39

3 Boxes cost $110

6 Boxes cost $200
If you ask me, my first impression is that the price is quite reasonable for its value.
However – if the supplement will take a long time to work as you like it to be, it will be pricey.
So it's up to you if you have the budget to try it or not.
2. Competitors' Price
---
Now, if you're looking for an option that works too, check my top recommended probiotic.
The supplement is called Complete Probiotics: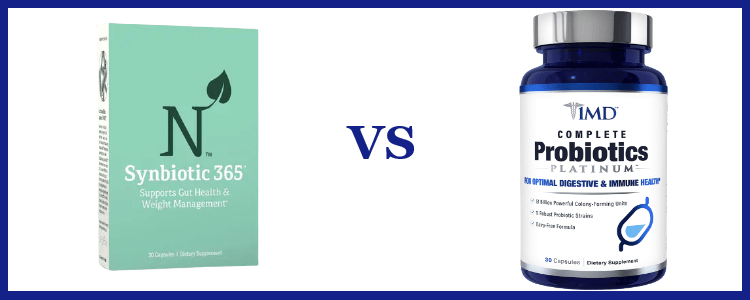 Complete Probiotics has 11 essential bacterial strains with some high doses.

The overall formula really focuses on treating digestive issues.

Synbiotic 365 contains 14 bacterial strains and vitamins.

The formulation also has the right doses but it can be too much for others.

Complete Probiotics has lower chances of causing adverse reactions.

While Synbiotic 365 can cause side effects more often.

Complete Probiotics costs $49 on a normal basis but can be bought for only $30.

Synbiotic 365 starts at around $45 and discounts upon subscription.
Honestly – both products are good for the digestive system.
However, not everyone has a strong tolerance to probiotics so that's where you should decide.
So if you want to play safe with your option, I suggest you try Complete Probiotics.
---
Conclusion
---
If you notice, both products are in the same price range.
But I would say that Complete Probiotics won't be expensive in the long term.
And that's because it acts fast to aid digestion problems.
Meanwhile, if you take Synbiotic 365 for constant weight management, it can be very expensive.
---
#7 – Final

Conclusions
---
Here's how I would like to list down my points about Synbiotic 365:
1. Promising Formula
---
To be honest – Synbiotic 365 has a very good formulation:
14 bacterial strains

Chicory root

Vitamins

20 billion CFU
Compared to other supplements, it's one of the better options you can get.
But it's still better if you know your tolerance when it comes to probiotics.
2. Side Effects
---
Now – no matter how good the formula is, it's still not for everyone.
Adverse reactions are quite common from almost any supplement.
But for Synbiotic 365, you need to watch out for palpitations.
It's always better to consult a physician first so you'll know if the product suits you or not.
3. Pricey
---
The price of Synbiotic 365 is reasonable for its quality.
But if you plan on taking it on a long-term basis, it can get very expensive.
Most especially if you'll take it to aid weight management instead of probiotic treatment.
---
My Verdict – Worth It Or Not?
---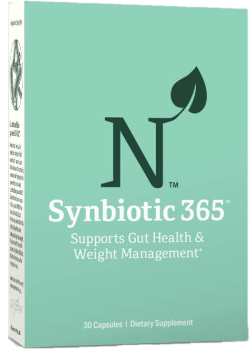 Short answer: Yes and no – due to the following reasons:
Has vitamins and plant-based ingredient

Contains 14 bacterial strains

High CFU

Triggers irregular heartbeat rhythm

Expensive for long-term use

Not for all
Synbiotic 365 is not a bad product, in fact, it's one of the good ones.
But you just have to know first if your tolerance fits the formulation.
I suggest you consult your physician first to avoid possible side effects.
If you let me, I want to recommend something else.
The product is called Complete Probiotics:
Acts quick to address digestion problems

Contains a variation of 11 essential probiotics with wonderful benefits

Works really well, fast and very effective
Both products have amazing benefits to offer that can really help you.
But if you ask me, I would tell you to choose Complete Probiotics, if you want quick results.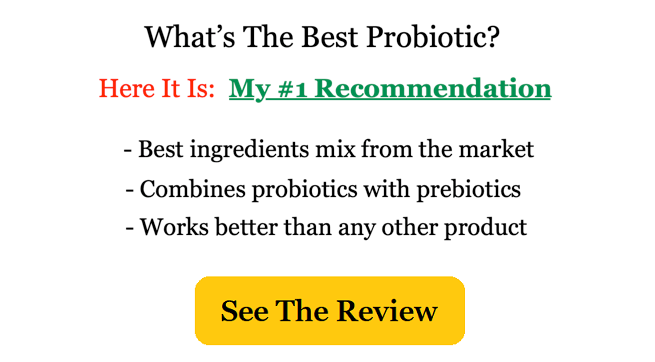 References:
1 – https://www.ncbi.nlm.nih.gov/books/-NBK537204/
2 – https://www.ncbi.nlm.nih.gov/pmc/articles/-PMC4288272/
3 – https://www.ncbi.nlm.nih.gov/pmc/articles/-PMC6723420/
4 – https://www.ncbi.nlm.nih.gov/pmc/articles/-PMC5554123/
5 – https://www.ncbi.nlm.nih.gov/pmc/articles/-PMC4908950/
6 – https://www.ncbi.nlm.nih.gov/pmc/articles/-PMC7468695/
7 – https://www.ncbi.nlm.nih.gov/pmc/articles/-PMC2670518/
8 – https://www.ncbi.nlm.nih.gov/pmc/articles/-PMC6375115/