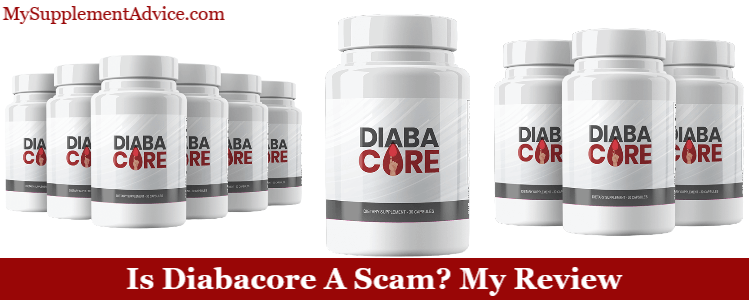 It's time to review another questionable supplement – so is Diabacore a scam?
Is this diabetes product worth the effort and money?:
high price

limited info available

has some familiar features
Honestly – I have seen this type of product before.
This is why I can tell that it's not very trustworthy.
But let's find out the real deal behind it, in this review.
Note: This review is based on my opinion + research on Diabacore.
Review Summary
---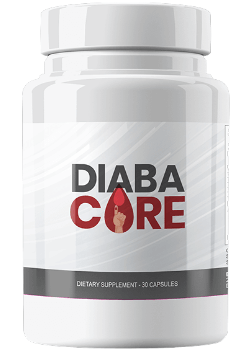 Full Name: Diabacore by Diabacore

Product Type: Diabetes/Blood Sugar Supplement
Best Actual Prize: Around $69
Cheapest Place To Buy: Its official website
Designed For: Supporting blood sugar levels and insulin absorption.
My Rating: 2 out of 10
Recommended?: Clearly no – there are a lot of disadvantages about it:
no full list of ingredients disclosed

lacks authentic reviews

pretty expensive
I suggest you to just choose a supplement that is by far the best diabetes product I know.
What I Liked About It
---
Can be bought in bundles

Easy to use (1 capsule daily)
What I Didn't Like About It
---
No official list of ingredients

Very few customer reviews

Pricey for its real value

Important details are hard to find

No solid background info

Similar to other scam products

Promoted by biased 3rd party websites
---
Diabacore In A Nutshell
---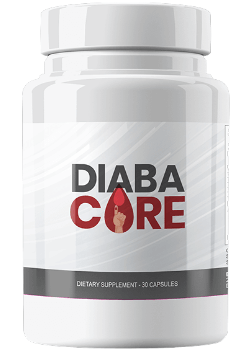 To begin with, Diabacore is a questionable supplement.
It has the same website layout as Glucoflow.
Also – I found a lot of red flags about it:
many 3rd party websites promote it

unclear background info

expensive for its value

very few reviews available

no official list of ingredients

important info is hard to find
In terms of how you should use it, it's pretty easy to take.
It only requires one capsule per day.
Now – there are no reported side effects.
But then again, there are no legit reviews from people who actually tried it.
So I wouldn't really assume that it's safe to use.
Lastly – the price of one bottle is $69.
It's pretty high – considering the fact that it's not really effective in many cases.
So if I were you, I would probably look for other alternatives.
---
#1 – How It Works & Producer
---
Let's first take a look at Diabacore's features:
how it works in the body

which health issues it addresses

the producer behind it
1. How It Works
---
As I said – Diabacore has the same features as Glucoflow.
The way it is being presented, it's pretty identical.
So I'm starting to find it questionable.
Now – I will feature its claims from 3rd party websites.
That's because its details are not that clear on its own website.
Here's what I gathered after a careful research:
regulates blood glucose levels

provides antioxidants

balances blood pressure levels

reduces bad cholesterol

burns fat in the body
If you ask me, I'm not really sure if Diabacore can do all of that.
There are a lot of red flags about it already.
So I wouldn't expect it to follow all of its promises.
2. Company Behind
---
The producer of this supplement is also called Diabacore.
It has a professional website that looks exactly like Glucoflow's.
Also – here are the details I found out about the brand:
contact info is via email only (or contact page)

no other supplements made are by the company

offers return or refunds after 3-5 days of purchase
Now – I searched it online and I didn't find anything.
So if you ask me, I wouldn't really recommend it to you.
I believe there are other options out there from more credible companies.
---
#2 – Ingredients (2 out of 10)
---
Diabacore's official formula is not disclosed entirely.
But there's more:
no doses given out

compounds are only mentioned on the website
So let's list down the ingredients that are briefly given out:
Biotin – helps people with prediabetes and diabetes [1]

Vitamin C – lowers blood glucose and lipid levels

Zinc – reduces the fasting blood glucose [2]

Banaba – helps maintain healthy blood sugar levels

Magnesium – decreases the risks of diabetes [3]

Vitamin E – provides the supply of antioxidants in the body

Guggul – manages cholesterol and blood sugar levels [4]

Gymnema Sylvestre – regulates insulin secretion

Bitter Melon – helps process the glucose storage in the body [5]
Licorice Root – alleviates blood glucose levels [6]
If you ask me, supplements that hide their ingredients are not very legitimate.
I couldn't trust one, because you don't really know what's its composition.
Also – on paper, these ingredients are not as potent as those of other products.
They are surely decent – but rather basic.
So overall – I don't recommend it.
You should always know the formula of a product before trying it.
---
Conclusion
---
To summarize everything, Diabacore's formula is hidden.
It's a big red flag for me, since a supplement should be safe.
But in this case, it's questionable and sketchy.
So I urge you to just look for other alternatives that are potent and trustworthy.
---
#3 – Consistency & Dosage

(5 out of 10)
---
Again – it's hard to find the official info of Diabacore.
So I kind of expected that I wouldn't get too many details about its appearance.
But here's how it probably looks like:
normal sized-pills

dark green or beige color

a hint of herbal scent
Another unfortunate thing is that there are no official instructions.
I just relied on the 3rd party websites when it comes to the main info about Diabacore.
Almost all of them stated the same thing.
The recommended dose of Diabacore is one capsule daily.

Now – I didn't find any other details, like:
what time of the day you should take it

whether you should take it with meal or not

the age preference of the supplement
So it's even more obvious now why I don't recommend it.
Overall – it's not worth the daily effort of taking it.
---
#4 – Results

(2 out of 10)
---
As expected, there are only few real reviews from previous customers.
That's another disadvantage that I found about it.
Note: I only considered authentic reviews, not promotional/fake ones.
1. What People Say
---
I looked for authentic reviews from previous buyers.
If you ask why – I have a clear reason for that.
That's because opinions from buyers who tried it are more honest and authentic.
Again – I didn't find any, so let's just feature what some 3rd party websites say:
Some said that it has all-natural ingredients and it's non-habit forming.

Others mentioned that it's convenient to use.

There are some comments saying it has a high-standard formulation.

The rest highlighted that its price is worth it.
Honestly – it's hard to confirm if it's true or not.
That especially since it doesn't come from someone who tried it.
So I'm pretty sure that all these reviews are biased.
Also, there's no solid info about Diabacore at all.
Overall – it's not really something I will recommend.
---
Conclusion
---
If you ask me, Diabacore doesn't have some solid proof that it works.
Also – given its sketchy credibility, all of its reviews are probably promotional.
So if I were you, I would surely look for other supplements.
---
#5 – Side Effects

(4 out of 10)
---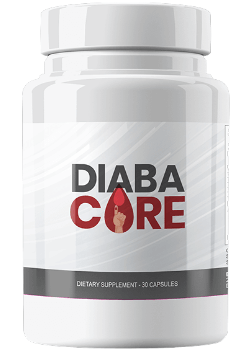 Now – don't expect me to be able to list down all of Diabacore's adverse effects.
That's because it doesn't have any authentic buyer reviews.
So I can't tell if it causes side effects regularly – or not:
full formula isn't given out

doses are lacking completely

entire composition is hidden
For this reason – I can at most guess its potency.
But I'm always hesitant about sketchy products.
That's because most of them can be potentially dangerous.
That especially if they have no solid background, which is the case here.
In that case, I don't really recommend Diabacore.
---
#6 – Price

(2 out of 10)
---
In my view, Diabacore is very expensive.
So it's definitely not the most practical choice of supplement.
1. The Exact Price
---
Again – Diabacore's website resembles the one from Glucoflow.
So I also noticed that the only clear info is the price of the product.
Also – it has exactly the same offer of bundles (at the same pricing):
Single pack costs $69

3 packs cost $59 each

6 packs cost $49 each

Offers free shipping in the US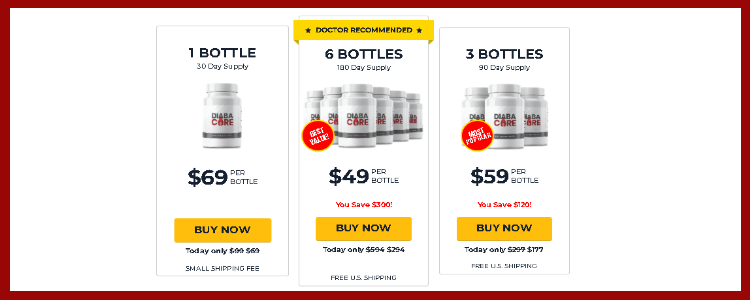 As I mentioned over and over again, it's a very sketchy product.
So for its price, it's not worth buying.
I don't think you should spend your money on any questionable product.
Of course, it's still your own choice.
But given all the info above, it's better to stay away from Diabacore.
2. Competitors' Price
---
If you want an affordable and reliable supplement, try Striction D.
It's my top most recommended blood sugar product: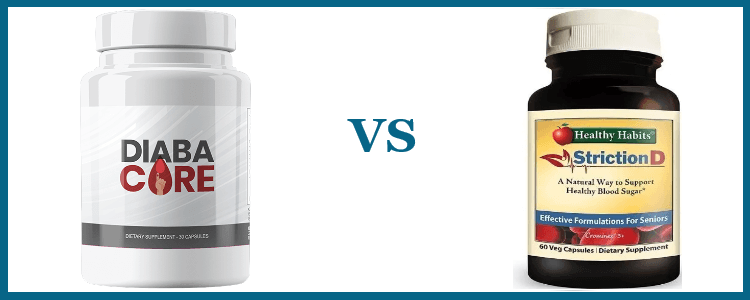 Striction D contains some of the top ingredients for diabetes.

The formula is safe and specially made for high blood sugar levels.

Diabacore's formula is not disclosed, so you can't tell if it's real.

But on paper, it's decent and pretty basic.

Normally, Striction D costs $56, but it can be bought for only $19.

Diabacore's price starts at $69 per bottle.
If you ask me, I would choose the best deal between these 2 supplements.
That's obviously Striction D.
That's not only because it has a lower price, but also because it's legit.
So for the price, you would get some superior features and the value you pay for.
---
Conclusion
---
In my opinion, Diabacore is expensive for its credibility.
If you consider all of its red flags, it's not worth it.
In fact – it will look like you would be gambling your money for nothing.
So overall – I urge you to be more careful and only buy legit products.
---
#7 – Final

Conclusions
---
Let's summarize my views on Diabacore here.
1. Undisclosed Formula
---
In my view, Diabacore's formula is pretty basic (on paper).
But I couldn't be sure if it's legit or not.
The reason is that it doesn't have an official list of ingredients.
Honestly – it's a huge red flag for me, since it's a supplement.
2. No Solid Background
---
Now – Diabacore has an official website.
However, it lacks some of essential info:
company background

clear product presentation

other important details
Also – the brand is impossible to find online.
Overall – I don't recommend that you buy from them.
3. Quite Expensive
---
Lastly – Diabacore cost $69 for a single bottle.
It's pretty pricey, considering its real quality and value.
So even though it offers some bundles, it's still not worth it.
I urge you to invest your money in other legit supplements.
---
My Verdict – Worth It Or Not?
---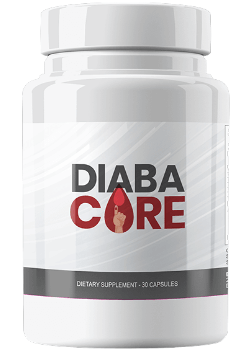 Short answer: Surely not – there are a lot of cons about it:
Limited authentic reviews available

No official list of ingredients

Expensive for what it offers

Producer doesn't have any info behind

Similar to other scam products

Promoted by biased 3rd party websites
As I mentioned, Diabacore is a questionable product from many points of view.
Its website and price range are very similar to Glucoflow's.
So I can't really recommend it, because there's very little I actually like about it.
Let me give you a legit supplement for diabetes/blood sugar.
It's my #1 recommendation andit's called Striction D:
Ingredients are the best on the market

Very easy to use and very affordable

Many customers recommend it

Really works for diabetes and blood sugar
In my view, Striction D is far better than Diabacore.
It's proven to be legitimate and effective.
So if you want a good investment for your money, go for it instead.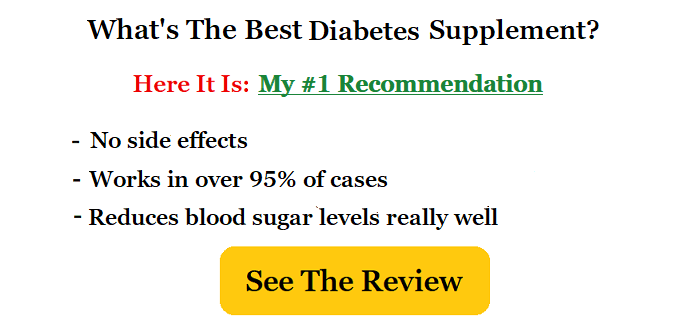 References:
1 – https://www.healthline.com/health/-biotin
2 – https://www.hopkinsmedicine.org/-zinc
3 – https://www.ncbi.nlm.nih.gov/labs/pmc/articles/-PMC4549665/
4 – https://www.healthline.com/nutrition/-Guggul
5 – https://www.ncbi.nlm.nih.gov/labs/pmc/articles/-PMC3945602/