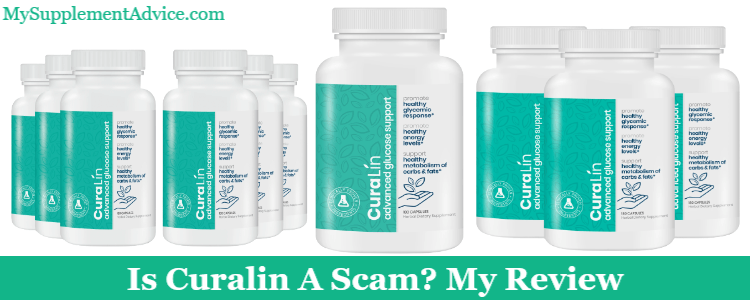 It's time to review a very interesting blood sugar product – so is CuraLin a scam?
Or is it actually helpful against diabetes? I would think twice about it:
high price tag

not easy to take

pretty weak formula
Well, let's see the most it can do in this review.
Note: This review is based on my opinion + research on CuraLin.
Review Summary
---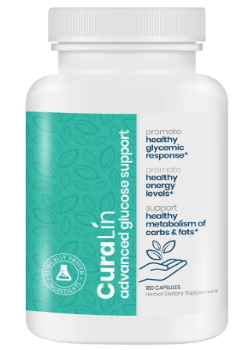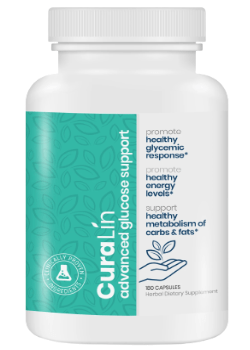 Full Name: CuraLin Advanced Glucose Support by CuraLife

Product Type: Diabetes/Blood Sugar Supplement
Best Actual Prize: Around $75
Cheapest Place To Buy: Its Official Website
Designed For: Balancing blood sugar levels – it promises to:
promote a healthy metabolism

balance energy levels

manage glycemic response
My Rating: 5 out of 10
Recommended?: Not quite – there are a few red flags about it:
very expensive

uncomfortable and hard to take

lacks legit reviews
If I were you, I would get the best diabetes/blood sugar supplement out there instead.
What I Liked About It
---
Based on several herbal compounds

Has a professional website

Available in different countries
What I Didn't Like About It
---
Pretty basic formulation

Lacks some major ingredients for blood sugar/diabetes

Very hard to take (6 pills daily)

Very few authentic reviews

Pretty high price tag
---
CuraLin In A Nutshell
---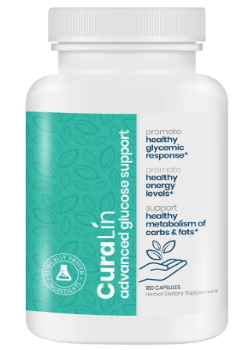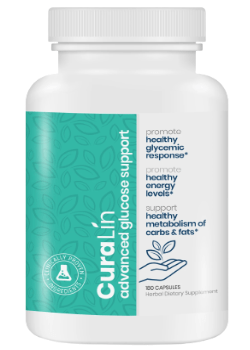 In my opinion, CuraLin is an overpriced supplement.
It has a decent, but pretty basic formulation.
And that's surely not enough to consider it amazing.
Additionally to that – it has a lot of disadvantages:
lacks classic compounds against diabetes

requires a total of 3-6 pills daily

very pricey for its quality
Now, I didn't see any complaints about its side effects.
But again – the legitimate customer reviews are very few.
So they are not even for me to consider it a completely safe product.
Regarding its price – it's $75 for one bottle, which is absolutely huge.
If you ask me, the product doesn't give justice to its price.
So overall – I don't recommend CuraLin.
There are safer, more affordable and more effective alternatives – so why spend so much on it?
---
#1 – How It Works & Producer
---
Firstly – let's take a look at CuraLin's basic info:
how it works

who is the company behind

what health issues it targets
1. How It Works
---
If you ask me, CuraLin has a lot of claims and promises.
But there's not much info about how it works.
So if you're curious about its promises, here are some of them:
balances blood glucose levels

supports weight loss

promotes a healthy liver, kidney and pancreas

reduces sugar and carbs cravings

assists in having high daily energy levels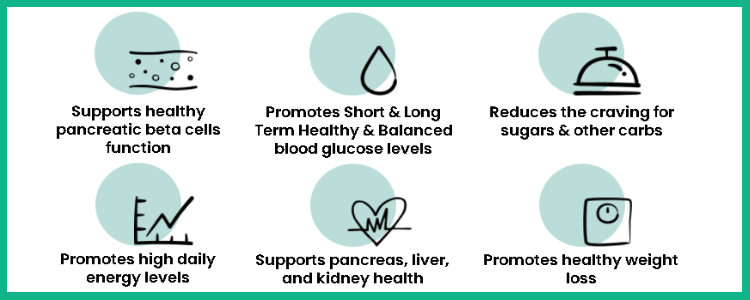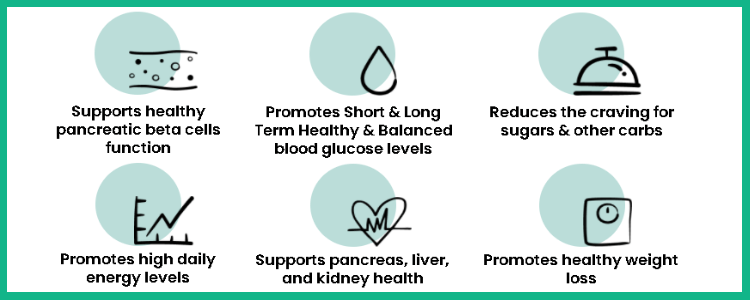 Now – it states to "support your body without chemical or synthetics."
Also, CuraLin claims to be vegan friendly and safe to take with other medications.
If you ask me, you should consult your doctor, just to be sure.
Honestly – CuraLin has a lot of promises that don't really convince me.
That's because of its formula (I will explain later on).
So for now, I'm not very impressed with it.
2. Company Behind
---
CuraLin is made by a brand called CuraLife.
Based on its website, I could say that it could be a pretty new company.
Also – here's some info I found out about it:
has several social media accounts

contact info includes UK, US and AUS phone numbers

email is also indicated on the Contact Us page

only sells CuraLin on the Shop section
If you ask me, I don't fully trust it because it doesn't have a lot of user reviews.
However – this may be because it's a new company.
Overall – it's up to you if you want to try it out or not.
But given its features, it's not really worth it.
---
#2 – Ingredients (5 out of 10)
---
Honestly – CuraLin has a pretty basic formulation.
In fact, its ingredients aren't necessarily used in most diabetes products.
Also – the majority are herbal compounds.
That's not a bad thing at all – but most of them are herbs that I have never heard of.
That even though I analyzed lots of diabetes supplements.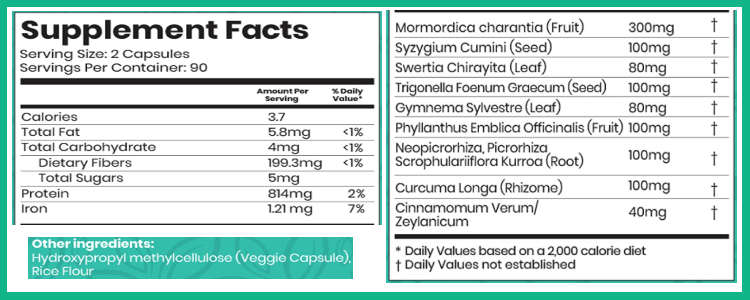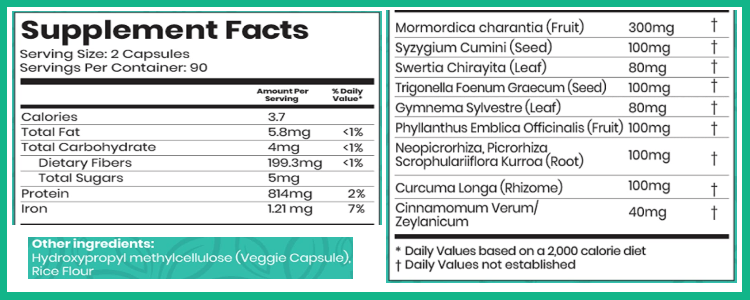 Usually – I try to separate the ingredients into categories.
But since there are only a few involved, let's take a look at them together:
Iron – helps maintain a healthy blood [1]

Bitter Melon – has some chemicals that act like insulin

Swertia Chirata – manages diabetes and insulin release [2]

Turmeric – provides anti-inflammatory and antioxidant properties

Amla – controls pancreatitis and decreases fasting blood glucose [3]

Picrorhiza Kurroa – gives an extra help in managing diabetes

Cinnamomum Zeylanicum – lowers blood glucose [4]
Fenugreek – improves how your body uses sugar [5]

Gymnema Sylvestre – offers some helpful benefits to people with diabetes

Syzygium Cumini – has a hypoglycemic effect and can reduce blood sugar [6]
If you ask me, CuraLin has fewer compounds in its formulation.
I'm saying this in comparison to other similar supplements.
Just by looking at its formula, it's hard to believe all of its huge claims.
So overall – it's not very amazing and there are surely some better option.
---
Conclusion
---
To sum up everything, CuraLin only contains a few ingredients.
The majority of them are pretty rarely used in diabetes supplements.
That's why its overall formula seems rather weak to me.
---
#3 – Pills & Dosag

e (3 out of 10)
---
Let's now discuss the things you need to know about CuraLin's physical features.
1. Pills
---
Here's how I would describe CuraLin's pills:
clear capsule cover

dark green powder inside

smells like herbs or plants
Honestly – there aren't any photos with the capsules online.
But I would say that it looks like a regular herbal supplement.
2. Dosage
---
Now – CuraLin's instructions are pretty complicated.
It requires taking 1-2 pills 3 times a day.
If you do the math, you will end up taking a total of 3-6 capsules daily.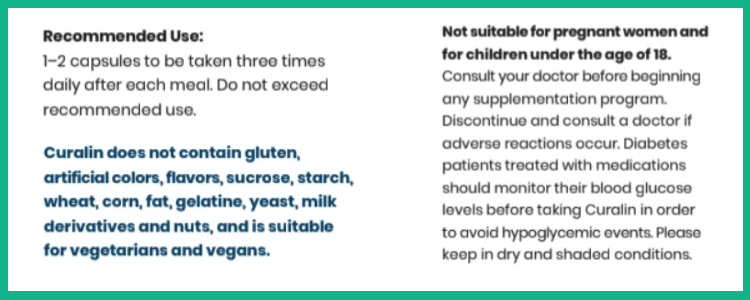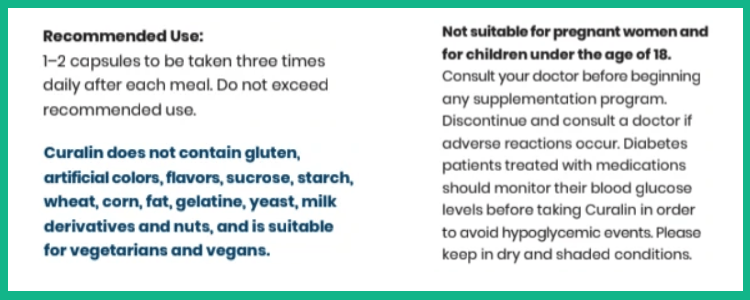 To be honest, that's extremely difficult.
That especially for people who already take prescription medicines.
And if you're dealing with diabetes – you're probably taking at least 2 other products.
I always avoid products that have such a high serving size.
So CuraLin has a major downside here.
---
#4 – Results

(2 out of 10)
---
Now – CuraLin has very few user reviews.
So they don't really help to prove if it works or not.
I usually check reviews just to see that product's benefits )(in real-life).
But that's not the case for CuraLin.
Note: I only considered authentic reviews, not promotional/fake ones.
1. What People Say
---
As usual – I don't rely on the customer reviews from the product's website.
So let's feature the ones on Amazon, even though there are only a few there.
Now – here's what people say:
One customer mentioned that it helped with his blood sugar levels.

Another previous buyer said that it helped with maintenance.

Another person praises the slightly better price from Amazon.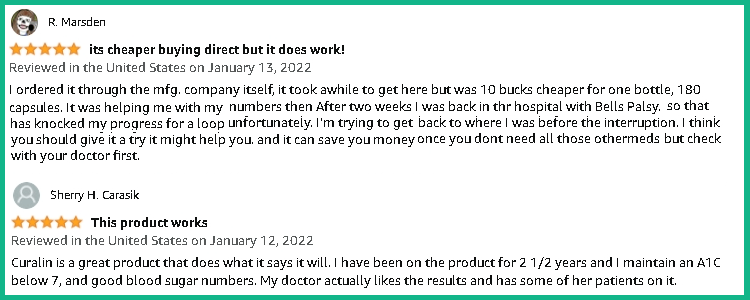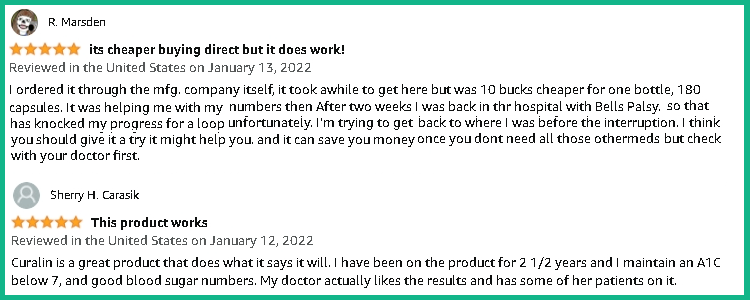 Honestly – the comments on the website are not very specific.
So it wouldn't give you any idea about its real effect.
Now, the overall rating of CuraLin on Amazon is 5/5 stars.
However – it has very few user experiences.
And if you ask me, the number of its reviews and comments is not enough.
---
Conclusion
---
Overall – I don't advise you to buy CuraLin.
That's simply because there are not enough real reviews about it.
So it means that its claims are still questionable.
Just get other alternatives out there that work for real.
---
#5 – Side Effects

(7 out of 10)
---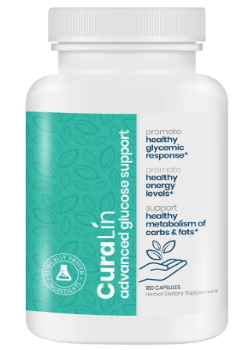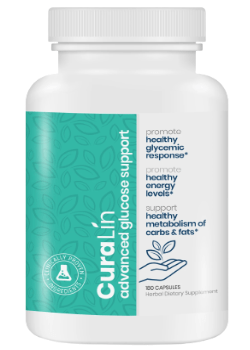 Again – CuraLin has very few real reviews.
So obviously, I didn't find any complaints about it causing any adverse reactions.
However – it doesn't mean that it's safe to use right away.
But here's my conclusion about this:
might safe to use – because of its weak ingredients

can be dangerous – because the formula is not yet proven

won't help much – since it's mostly composed of unknown ingredients
Since there aren't too many real experiences, it's hard to tell something clear.
If you ask me, I still don't recommend it overall.
There are other options in the market that are known to be safe (and effective).
---
#6 – Price (4 out of 10)
---
After looking at the price, I would say that CuraLin is very expensive.
So honestly – it's not the best choice in the market.
1. The Exact Price
---
CuraLin's pricing on Amazon and on the official website is exactly the same.
But I will feature the bundles available on its own site.
That's simply because these offers are not available on Amazon (only standard bottle).
So here are the prices and the discounts:
Single bottle costs $75

3 bottles cost $202

6 bottles $360

Offers free shipping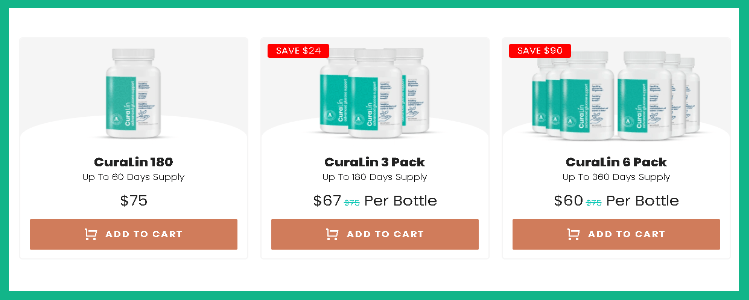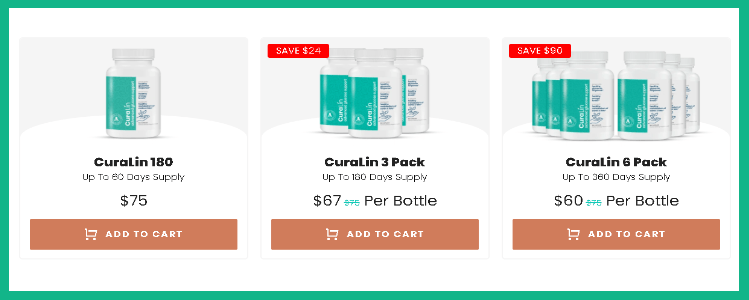 Honestly – even with the largest discount, CuraLin is still incredibly expensive.
And judging after its formula, I wouldn't pay even $25 on it.
So $60 per bottle (in the best case) sounds like a joke.
Also – one bottle is equivalent to a month's supply, not more.
So you would definitely spend a lot of money on this product.
That's exactly why I advise you to avoid it.
2. Competitors' Price
---
Are you looking for a way better alternative?
Allow me to introduce you Striction D, my #1 recommended supplement: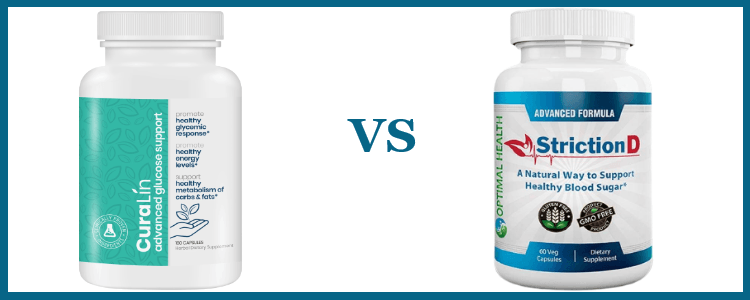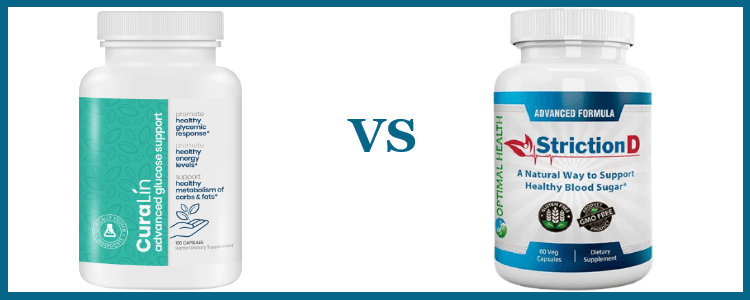 Striction D has some essential ingredients in superior forms.

Its overall formula is the best for high blood sugar levels.

CuraLin contains iron and some herbal supplements.

The formulation is rather weak, in my view.

Striction D only requires you to take 2 capsules/day

On the other hand, CuraLin requires a total of 3-6 pills daily.

Striction D can be bought for only $19 (it's originally $56).

CuraLin's price starts at $75 for one bottle.
Striction D is the superior choice between the supplements.
That's ot only because of its affordable price – but also because of its way better formula.
In addition, it is easier to use and it has so many satisfied users behind.
So it's the best blood sugar supplement I know.
---
Conclusion
---
To sum it all – CuraLin is very expensive for its value.
Again – there's not enough proof that it works.
So it's like you're paying for an untested product.
That's why you should definitely go for a safer (and better) option.
---
#7 – Final

Conclusions
---
If you ask me, here are my major points about CuraLin.
1. Basic Formula
---
Now – CuraLin has a slightly weaker formulation (than other supplements).
It has 2 main types of ingredients:
Honestly – it's not the best option for a blood sugar supplement.
It could have been way better if it has more essential compounds.
2. Hard To Use
---
People with diabetes/blood sugar problems already take prescriptions drugs.
So taking CuraLin is not the ideal.
That's because it requires 1-2 capsules/meal 3 times a day (a total of 3-6 pills).
On a normal basis, no one really wants to take that many pills.
3. Incredibly Pricey
---
For the last part – CuraLin doesn't have the best price.
One bottle costs $75, which is equivalent to one month supply only.
The price is very high for its basic features.
Also – there are more affordable options that work much better than Curalin.
---
My Verdict – Worth It Or Not?
---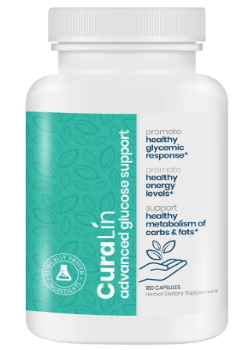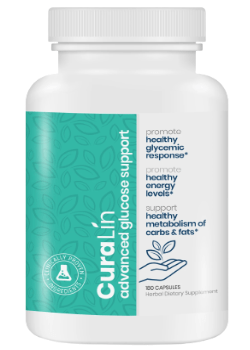 Short answer: Not quite – it has a lot of bad signs:
Lacks major ingredients for diabetes/blood sugar

Very expensive for its quality

Hard to take on a daily basis

Very limited reviews
If you want to get the best value for your money, don't get CuraLin.
That's because you're just paying for a (very) overpriced supplement.
In my view, the features don't give justice to its price.
So I urge you to look for other alternatives worth investing in.
If you allow me, I have a really good recommendation for you.
I'm talking about a product called Striction D:
Has a very affordable price

Contains the best ingredients from the market

A lot of satisfied users swear by it

Is easy to use and well-tolerated

Works well for blood sugar levels
Honestly – Striction D is the best option between these 2 supplements.
In fact, it's the best option among all diabetes supplements.
It has some superior features and a lot of satisfied users can back up its claims.
So overall, you're investing in a very good supplement.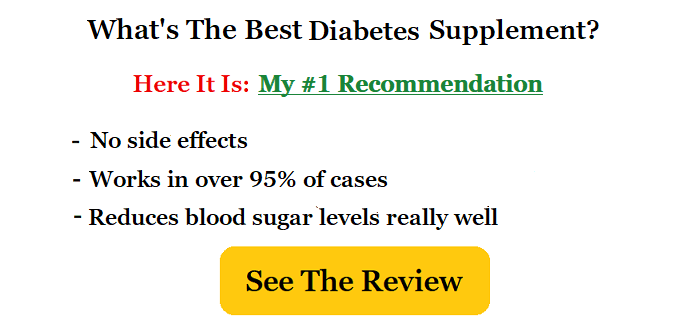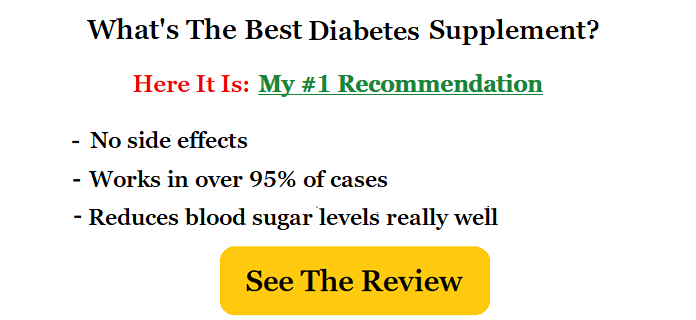 References:
1 – https://www.hsph.harvard.edu/nutritionsource/-iron/
2 – https://www.ncbi.nlm.nih.gov/pmc/articles/-PMC7648839/
3 – https://pubmed.ncbi.nlm.nih.gov/-21495900/
4 – https://www.ncbi.nlm.nih.gov/pmc/articles/-PMC3326760/
5 – https://www.healthline.com/health/type-2-diabetes/-fenugreek